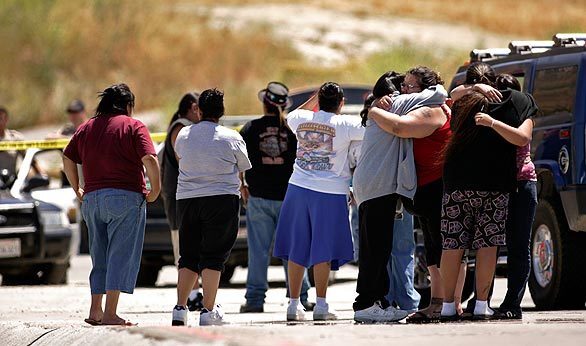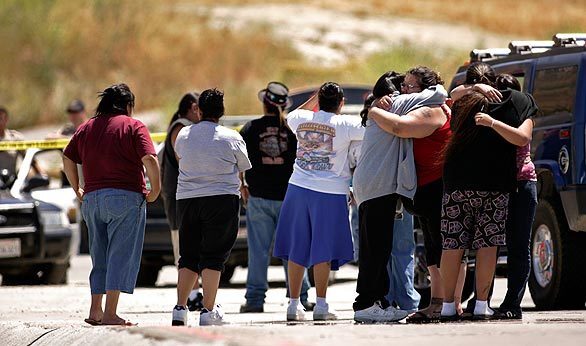 Grieving family members comfort each other at the reservation of the Soboba Band of Luiseno Indians where a man and woman were killed in a shootout with Riverside County sheriff's deputies Monday evening. Authorities said the pair opened fire on guards at an entrance, then fled into the reservation, where they were killed by deputies. The two were tribal members: 36-year-old Joseph Arres and an unidentified woman. Tribal Chairman Robert Salgado said Tuesday that the Sheriff's Department's reaction was overkill.
(Irfan Khan / Los Angeles Times)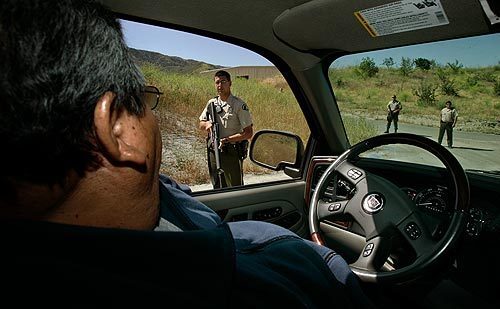 A Riverside County sheriff's deputy asks tribal Chairman Robert Salgado to leave the crime scene at the reservation in the foothills of the San Jacinto Mountains. "There are better ways to solve these problems than by bringing in the 7th Calvary and wiping them out," Salgado said Tuesday. Deputies killed another member of the tribe in a gunfight last week.
(Irfan Khan / Los Angeles Times)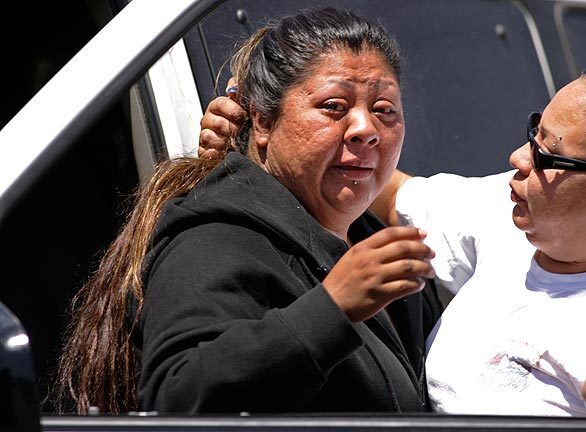 A weeping family member, left, is comforted near the area where the two people were killed. When deputies arrived Monday evening, "they were shot at in their car," said Sgt. Dean Spivacke of the Sheriff's Central Homicide Unit. "A helicopter was called in and was overhead when they were also shot at."
(Irfan Khan / Los Angeles Times)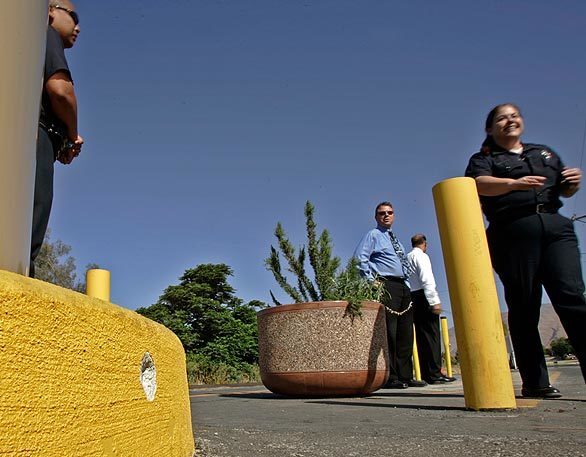 Tribal security officials are on duty near the guard shack, with a bullet gouge at lower left, that was fired on Monday evening to start the chain of events that left two dead.
(Irfan Khan / Los Angeles Times)