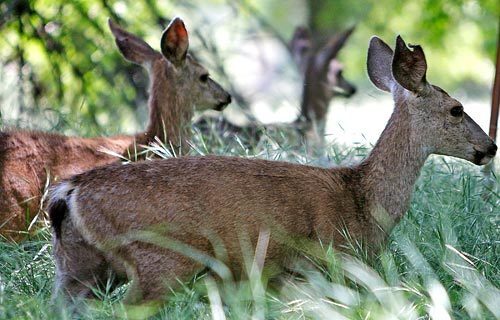 5 Images
Tejon Ranch Conservation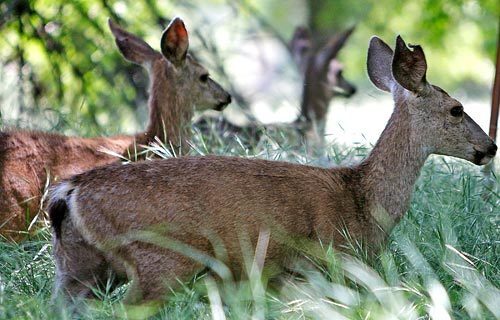 A coalition of environmental groups and developer Tejon Ranch Co. have agreed on a landmark plan to conserve 90% of the largest chunk of privately owned wilderness remaining in Southern California. Here, deer graze in spring grasses on a portion of the 270,000-acre ranch.
(Luis Sinco / Los Angeles Times)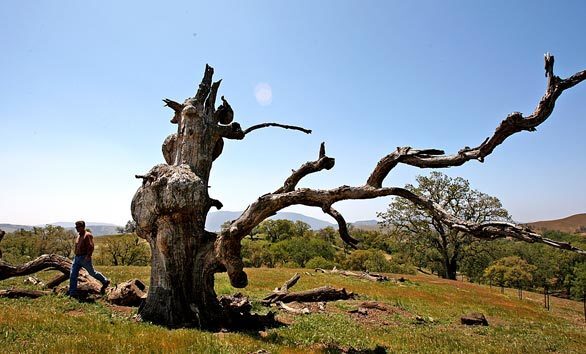 Rob Peterson, a Tejon Ranch employee, surveys the "ugly tree," the remains of an ancient oak within the 270,000-acre ranch on the north end of the Grapevine. The agreement between the ranch owners and a coalition of environmental groups ends years of debate over the fate of an untrammeled tableau of mountains, wildflower fields, twisted oaks and Joshua trees on the ranch land.
(Luis Sinco / Los Angeles Times)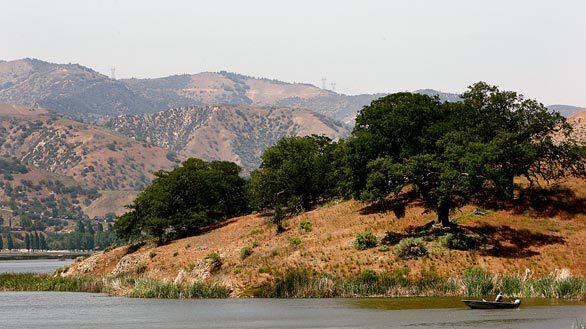 A fisherman trolls the waters of Castac Lake, which lies within the 270,000-acre Tejon Ranch. The pact means the environmental groups will not oppose the developer's plans to build three urban centers, including more than 26,000 homes as well as hotels, condominiums and golf courses, at the western and southwestern edge of the ranch.
(Luis Sinco / Los Angeles Times)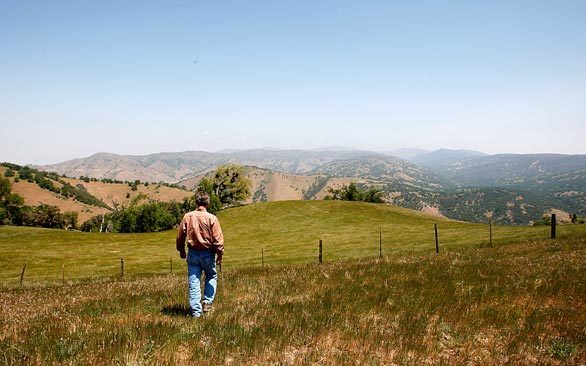 Tejon Ranch Co. employee Rob Peterson walks through part of the property. Eight times the size of San Francisco, the unfragmented 270,000-acre ranch embraces the juncture of four ecosystems: Mojave Desert grasslands, San Joaquin Valley oak woodlands, Tehachapi pine forests and coastal mountain ranges.
(Luis Sinco / Los Angeles Times)
A fallen oak provides a natural sculpture on ranch land. The environmental groups that agreed to the pact with Tejon Ranch Co. had previously threatened a campaign against development of the property, saying it would extend Southern California's suburban sprawl to the Central Valley, add to regional traffic and air pollution woes, and harm endangered species such as the California condor.
(Luis Sinco / Los Angeles Times)