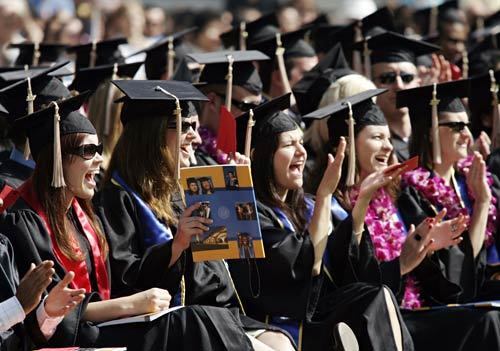 5 Images
UC Riverside Graduation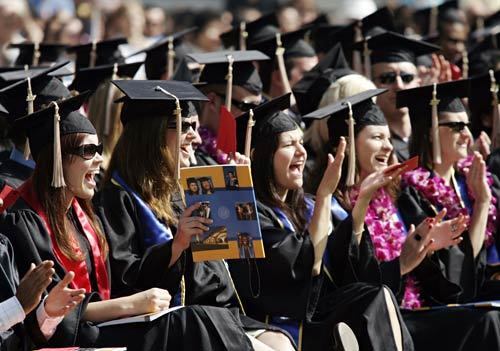 UC Riverside graduates cheer at a delayed commencement ceremony for business administration students. The festivities were postponed from Friday because of a bomb scare. Security was tight; only guests with tickets were allowed to enter the commencement area.
(Irfan Khan / LAT)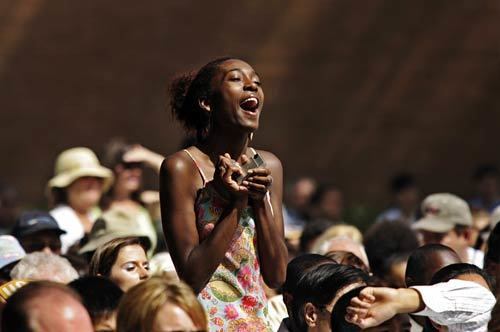 Erma Mickens, 21, of Los Angeles screams for her best friend, Sasha Kay, as she receives her diploma at the delayed graduation ceremony at UC Riverside.
(Irfan Khan / LAT)
Guests are searched before entering the commencement area. As a security precaution, attendees were asked to leave behind beverages, camera cases and other belongings.
(Irfan Khan / LAT)
Police watch over the commencement area. UC Riverside Chancellor France A. Cordova thanked the audience for showing patience in dealing with the extra security.
()
The scheduling change resulted in rows of empty chairs as more than 100 graduates had to skip the ceremony.
()