Auditors examining Great Park money have spent $1.4 million themselves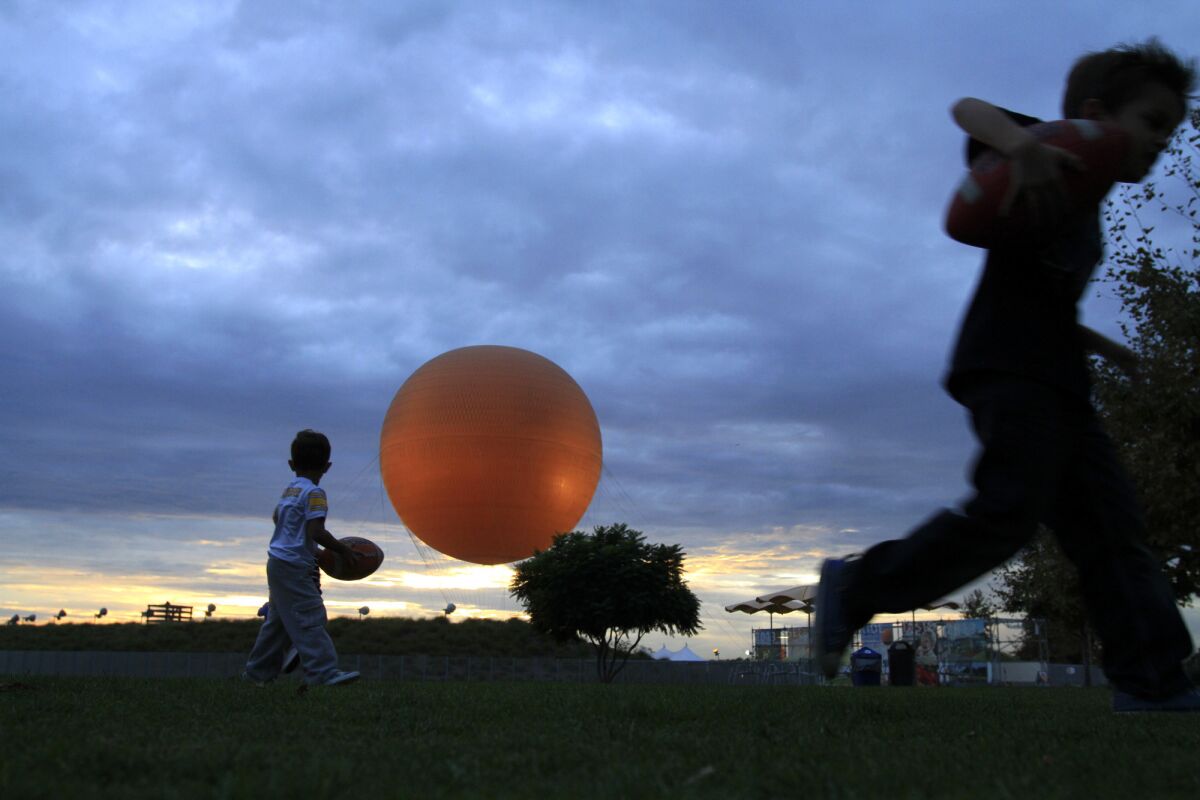 The long-running effort to determine how tens of millions of dollars were spent trying to transform a retired Marine base into a sprawling municipal park has itself rocketed far past its original budget.
Since 2013, auditors have been trying to determine how Irvine city leaders and Great Park contractors spent more than $200 million to create what was billed as America's next great municipal park, an expanse that would rival Balboa Park in San Diego or even Central Park in New York City.
Auditors were originally given a budget of $240,000, along with the power to subpoena witnesses who otherwise might be reluctant to talk.
The cost budgeted for the audit has now ballooned to more than $1.4 million.
Along the way, the Irvine City Council has repeatedly amended the budget to allow for additional spending -- $400,000 in early 2014 and another $333,000 last July, with an extra $100,000 stipend for legal fees.
Most recently, the council approved an additional $80,000 to continue its pursuit of potential improprieties released in the audit findings.
The audit of more than $200 million in Great Park expenditures from 2005 to 2012 was originally projected to be completed in four months. The final report was submitted more than two years later after Newport Beach forensic accounting firm HSNO handed off its findings to Aleshire & Wynder.
Special Counsel Anthony Taylor conducted more than 20 depositions of city employees, subcontractors and city officials over the next several months.
Long-time Irvine City Council member and former Mayor Larry Agran, who steered the Great Park project for five of the seven years in question, objected to his original subpoena and is now being sued by the city for contempt. Agran was voted out of office last November.
After failing to show up for a scheduled deposition Feb. 25, Agran was deposed by Taylor on March 13 but refused to answer questions about Great Park subcontractors and whether they were also volunteer political campaign consultants.
Findings in the audit final report indicate the project was rife with budgetary mismanagement.
Only a portion of the park was ever built, though a developer who is building homes on the edge of the parkland agreed to build a portion of the park in exchange for increased building rights.
Matt Morrison writes for Times Community News
---
The stories shaping California
Get up to speed with our Essential California newsletter, sent six days a week.
You may occasionally receive promotional content from the Los Angeles Times.