To remain free on bail during his appeal, ex-L.A. Sheriff Lee Baca must convince judges he's not stalling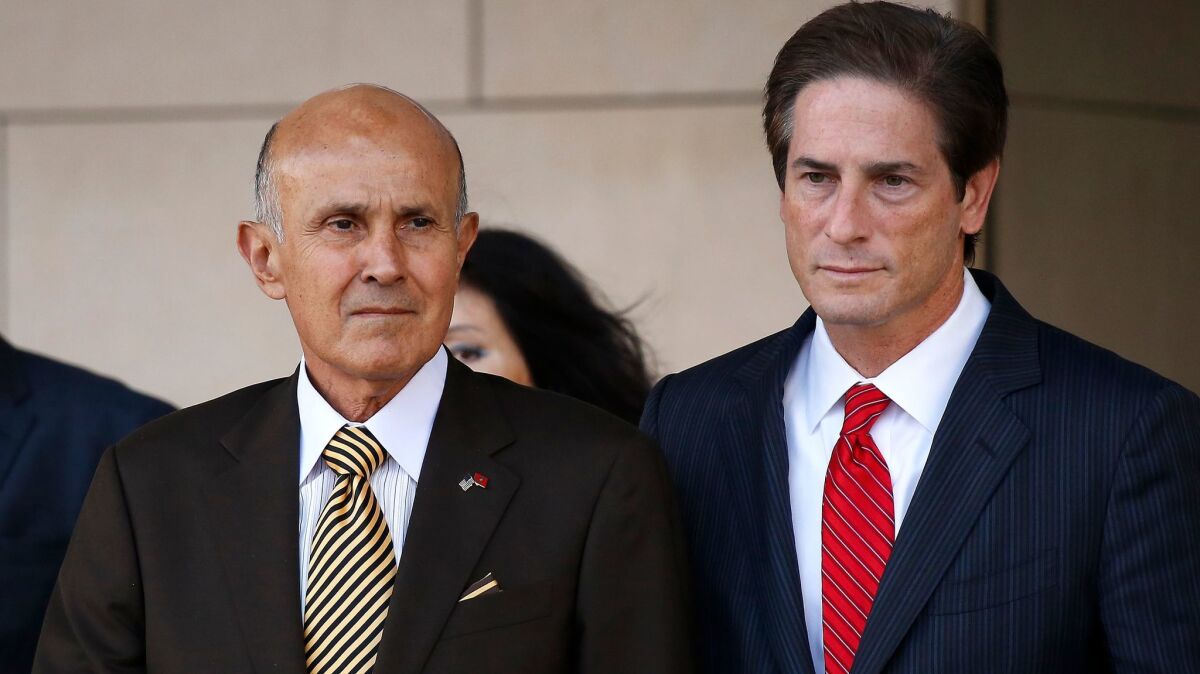 Former Los Angeles Sheriff Lee Baca's efforts to remain out of prison while he appeals his conviction on charges of obstruction of justice and lying hit a snag Wednesday, when an appeals court essentially directed him to try again.
A three-judge panel from the 9th Circuit Court of Appeals declined to overturn a ruling by U.S. District Judge Percy Anderson, who concluded Baca had not made a convincing case for why he should remain free as he awaits a chance to appeal his conviction.
Typically, such a decision would have meant Baca would be ordered to begin serving the three-year prison sentence Anderson handed down after a jury this year found Baca participated in a 2011 scheme to interfere with an FBI investigation into county jails.
However, the ruling Wednesday was narrowly focused on whether Baca was pursuing the appeal simply as a way to delay serving his prison sentence. It is one of a handful of factors that courts must address when deciding whether to grant someone bail pending an appeal, and the panel found Baca's attorney had not adequately addressed it in his arguments before Anderson.
The panel left the door open for Baca's attorney, Nathan Hochman, to try to convince Anderson that Baca is not, in fact, attempting to stall. Hochman said he plans to do just that "as expeditiously as possible."
And if Anderson, once again, denies the request?
Baca can appeal, once again, to the 9th Circuit.
For more news on federal courts in Southern California, follow me on Twitter: @joelrubin
---
The stories shaping California
Get up to speed with our Essential California newsletter, sent six days a week.
You may occasionally receive promotional content from the Los Angeles Times.