D.A. reviews report on L.A. iPad contract; no charges to come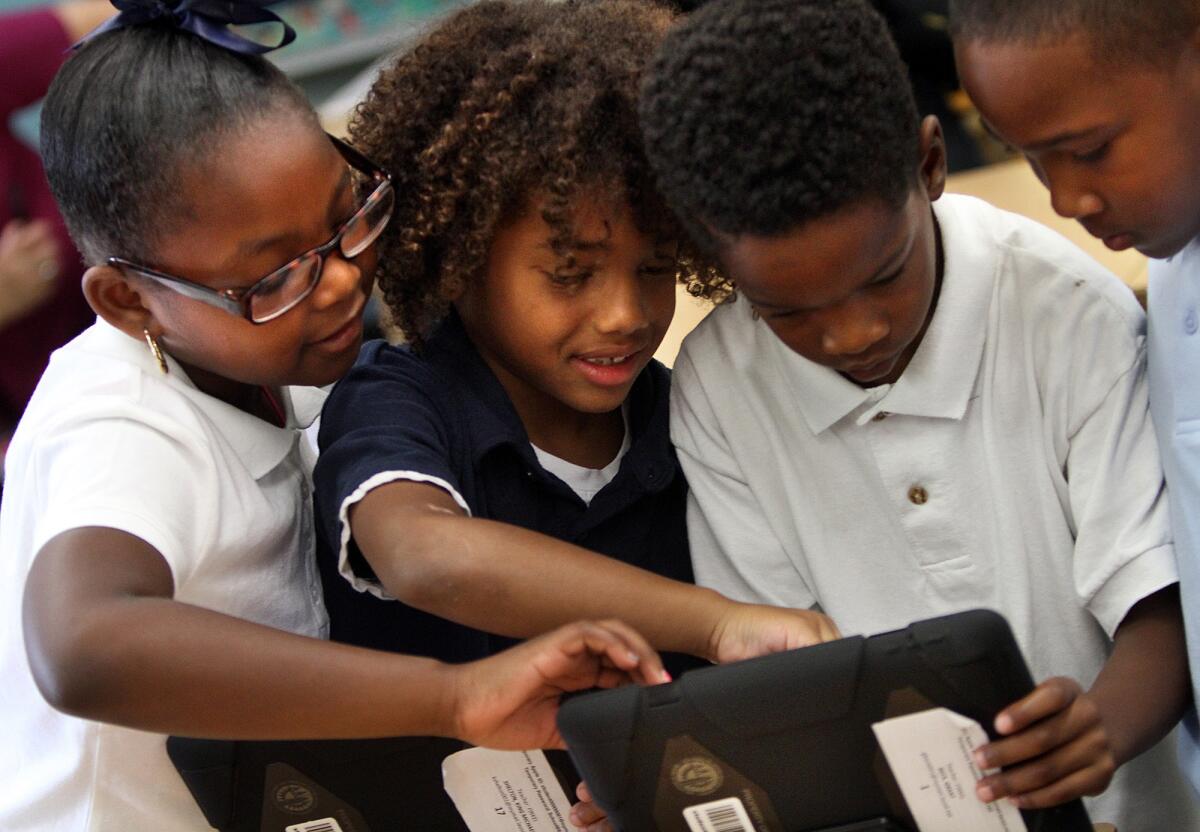 The Los Angeles County District Attorney's Office has reviewed an internal L.A. school district report on its iPad contract and concluded that criminal charges are not warranted.
The report, which has not been released publicly, raises issues about the handling of the bidding process, according to L.A. Unified School District officials who spoke anonymously because they are not authorized to discuss the review. Apple's iPad was selected as the device to be provided to every student, teacher and campus administrator in the nation's second-largest school system.
The findings of the internal inquiry, conducted by the inspector general for L.A. Unified, were reviewed in March by the district attorney, said Jane Robison, a spokeswoman for that agency.
Prosecutors from the Public Intregrity Division focused on whether there was a criminal conflict of interest, said Robison. "We closed it out in March," she said. "No charges will be filed."
Nonetheless, school district officials said that the 18-page report noted potential problems.
For one, scoring sheets used to rate different vendors competing for the contract had been lost, somewhat hampering the investigation, they said.
The initial contract, awarded last June, was worth about $30 million, but the cost of the initiative will exceed $1 billion. About half of that would go to the provider of the device and the curriculum software. So far, Pearson has provided the curriculum.
After winning the bidding competition, the iPad was considered locked in for the entire multi-year effort, but officials now are considering other devices and other providers.
Another matter raised in the L.A. Unified probe was that one of those on the review panel evaluating the bids owned a moderate amount of Apple stock, officials said. That individual may have not disclosed this conflict early enough, they said, and remained on the panel.
Supt. John Deasy, who has acknowledged owning some Apple stock, was not involved in evaluating the bidders. He later sold his holdings.
Twitter: @howardblume | howard.blume@latimes.com
Sign up for Essential California for news, features and recommendations from the L.A. Times and beyond in your inbox six days a week.
You may occasionally receive promotional content from the Los Angeles Times.