Downtown L.A.'s four-year rain total lowest ever recorded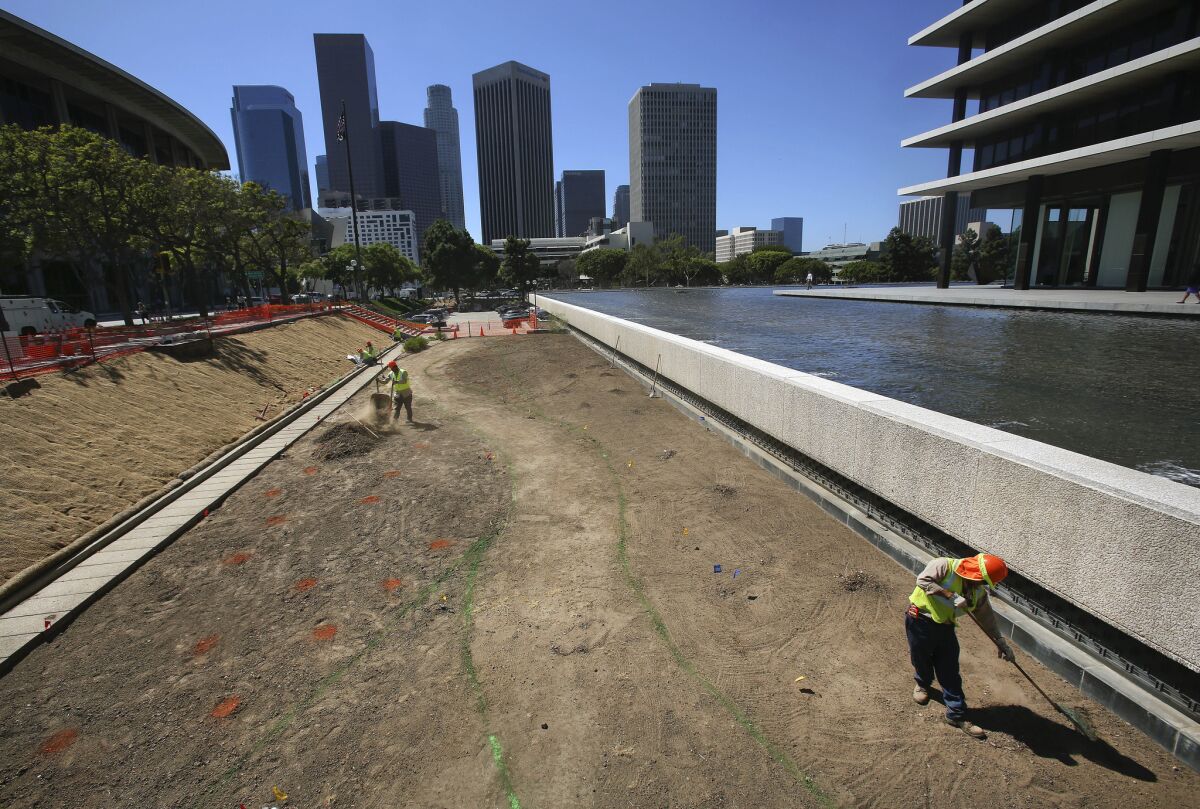 The last four years have been the driest such period in downtown Los Angeles in almost 140 years, the National Weather Service said.
------------
FOR THE RECORD: An earlier version of this post said this has been the driest period in more than 140 years; it has been the driest in 138 years.
------------
When the weather service's traditional rain year, from July 1 to June 30, ended Tuesday, data showed that downtown L.A. received only 8.52 inches of rain this season, or 57% of average.
When they combined that with data from the previous seasons starting in July 2011, they found that downtown received 29.14 inches of rain, or more than 30 inches short of where it should have been, the weather service said.
The previous driest four-year stretch was from 1947 to 1951, when 34.02 inches of rain fell.
Downtown's parched landscape mirrors the broader, historic drought that has wreaked havoc on California this decade. Forests and hillsides across the state are parched and brittle and ready to go up in flames, and farmers in Central California are dealing with water restrictions and suffering crops.
Even in some areas in the northern part of the state, where heavy rainfall still occurs, totals are below historic averages, and wildfires can sweep across the landscape and overwhelm firefighters.
Many are placing their hopes in a potential El Niño this year, which experts say is strengthening and could put a dent in the state's drought.
It would be a welcome relief. The weather service's data show that for the first time since record-keeping began in 1877, less than 10 inches of rain fell in downtown Los Angeles for four consecutive rainy seasons.
Four of the seven driest seasons downtown have come since 2001; this season was also the eighth time since 2001 that downtown saw less than 10 inches of rain, the weather service reported.
The driest single season was from July 1, 2006, to June 30, 2007, when only 3.21 inches of rain fell downtown.
For breaking California news, follow @JosephSerna.
The stories shaping California
Get up to speed with our Essential California newsletter, sent six days a week.
You may occasionally receive promotional content from the Los Angeles Times.