He was killed with an immigration agent's stolen weapon. Now, his family is suing ICE for wrongful death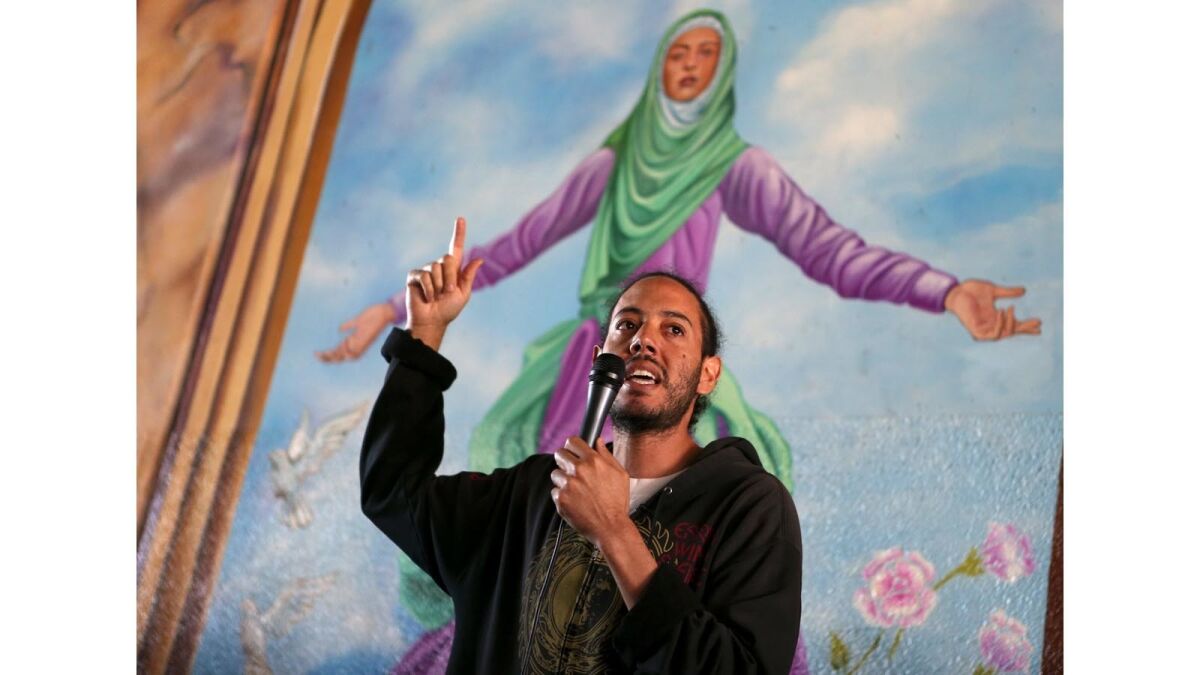 The parents of a Bay Area muralist shot dead two years ago with a gun stolen from a federal agent's car are suing Immigration and Customs Enforcement for wrongful death.
The lawsuit, filed in federal court late Wednesday, alleges that the agency has a "well-documented" history of failing to secure its weapons and that agents were negligent when they left the firearm in an unlocked bag "in plain view."
In September 2015, the lawsuit said, an ICE agent's 9-millimeter pistol, along with two badges, a pair of handcuffs, three fully loaded ammunition magazines and a baton, were left in rental car parked in an area of downtown San Francisco "well known for auto thefts and smash-and-grabs."
That night, someone smashed a car window and stole the handgun and other items, police said at the time.
About two weeks later, Antonio Ramos was painting an anti-violence mural along a freeway underpass in Oakland as part of a project to eradicate violence by educating and engaging Oakland youth through art.
As the 27-year-old man stepped back to take a photo of his work, a gunman raised a pistol and opened fire. Ramos died at a hospital.
The murder weapon, investigators said, was the agent's stolen gun.
Marquese Holloway, 23, of Oakland, was arrested in connection with the slaying. He has pleaded not guilty and remains in custody on a no-bail order.
The lawsuit cites a 2010 report by the Office of the Inspector General that revealed that Department of Homeland Security agencies, of which ICE is one, lost 289 firearms between 2006 and 2008.
"This amounts to a firearm being lost every four days," the lawsuit said.
The report said that 179 of 243 firearms lost by ICE and Customs and Border Protection "went missing due to an agent or officer's failure to properly secure the weapon," according to the lawsuit. It recommended agents store guns in lockboxes.
Ramos' parents are seeking unspecified damages.
An ICE spokesman declined to comment, citing an agency policy not to comment on pending litigation.
alene.tchekmedyian@latimes.com
Twitter: @AleneTchek
ALSO
3 wounded in shooting at popular park in San Francisco, police say
Sexual-abuse victims get $60-million judgment against former taekwondo instructor
'All the roadways look like a lake': Drivers trapped, roadways closed after knee-high flooding in Acton
The stories shaping California
Get up to speed with our Essential California newsletter, sent six days a week.
You may occasionally receive promotional content from the Los Angeles Times.