After four decades, Righteous Brothers singer and sons 'close the book' on brutal killing solved by DNA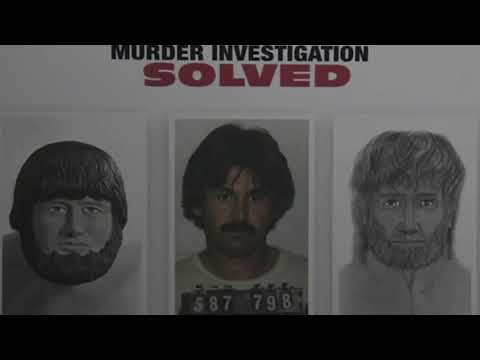 On Jan. 30, 1976, Karen Klaas, the ex-wife of Righteous Brothers singer Bill Medley, was left for dead in her Hermosa Beach home. Four decades later investigators got a break using new forensic techniques. (Jan. 31, 2017)
It was a chilly winter morning on Jan. 30, 1976, and Karen Klaas had just dropped off her 4-year-old son at school.
The 32-year-old mother of two then returned to her Hermosa Beach home, where she was sexually assaulted, strangled by unknown assailant and left for dead. When she didn't meet her friends for coffee that morning, they checked on her and saw a man leaving her home. They called police.
Klaas, the ex-wife of Righteous Brothers singer Bill Medley, was in a coma for days until she died from her injuries on Feb. 4, 1976. At the violent scene, detectives collected biological evidence, including a towel lying next to her body, and held onto it for 40 years, hoping it would lead to her killer.
Then in 2016, investigators got a break using new forensic techniques.
Using a match to a relative's DNA, investigators have linked Kenneth Eugene Troyer to Klaas' killing, Los Angeles County sheriff's officials announced Monday at a news conference. Troyer was a felon who escaped a California prison and was fatally shot by Orange County authorities in 1982.
Authorities said he was 29 when Klaas was killed.
The new development closes a chapter on years of anguish for Medley and his sons.
"It's just nice to close the book on this," Medley said at the news conference.
Medley had been waiting for 40 years for a resolution and often thought about Klaas' brutal killing. But he said he would hear her voice in the back of his head, telling him, "let it go — this guy is either dead or in prison."
"I always had hope that I would find out," he said.
Klaas' slaying is the second case in Los Angeles County that has been solved using familial DNA, according to Dist. Atty. Jackie Lacey. The evidence comes from a relative who has been in custody and had DNA entered into a state database.
Authorities also used familial DNA to help identify Lonnie David Franklin Jr. as the "Grim Sleeper" serial killer. Franklin was sentenced to death in August for slaying more than a dozen women in South Los Angeles.
But civil liberty groups question whether such searches are legal and say they raise privacy and ethical concerns.
Larry Brandenburg, a detective for the Los Angeles County Sheriff's Department's Homicide Bureau, said the DNA searches are useful in solving cold cases from decades ago, when such technology wasn't available to investigators.
In Klaas' case, Troyer died before law enforcement agencies were required by law to collect DNA for local, state and federal databases, he said.
Troyer was serving a prison sentence for second-degree burglary at California Men's Colony State Prison in San Luis Obispo when he escaped on Jan. 30, 1982. He traveled to Orange County, where he went on a crime spree for a month and a half, Brandenburg said. Troyer was wanted in connection with 19 burglaries, three armed robberies and a couple of sexual assaults, he said.
Authorities created a task force to find Troyer.
On March 14, 1982, authorities finally caught up with Troyer and as police tried to take him into custody, he was shot and killed, Brandenburg said.
After Klaas was killed, investigators identified five possible suspects, but no evidence linked them to the crime scene.
Then in 1999, investigators reopened Klaas' case and requested DNA processing of the evidence, Sheriff Jim McDonnell said. Forensic investigators were able to create a DNA profile, which they ran through a database of convicted felons. The search turned up empty.
They tried again in 2011. This time, they searched the database for a partial match to see if any relatives with a similar DNA make up appeared. Again, there was no match.
Klaas' case remained unsolved.
Detectives searched for a third time last year and got two matches of familial DNA, according to Brandenburg.
One was dead and the other had been arrested and convicted of a crime in November 2011, he said.
With this new lead, investigators gathered Troyer's DNA from the Orange County coroner's office and determined that he was Klaas' suspected killer. Authorities said Troyer may have had a relative who lived in Klaas' Hermosa Beach neighborhood and he had been seen walking in the area days before her death.
"I did not believe we could identify who committed this crime," Klaas' son Darrin Medley said. "Forty-one years later, we know what happened."
For breaking news in California, follow @VeronicaRochaLA on Twitter.
ALSO
Mudslide affects at least 3 homes in Hollywood Hills, taking down power lines, L.A. Fire Department says
Handyman arrested after body of former Silicon Valley school official is found in shallow grave
Sign up for Essential California for news, features and recommendations from the L.A. Times and beyond in your inbox six days a week.
You may occasionally receive promotional content from the Los Angeles Times.