L.A. Now Live: Discuss Christopher Dorner, details of his rampage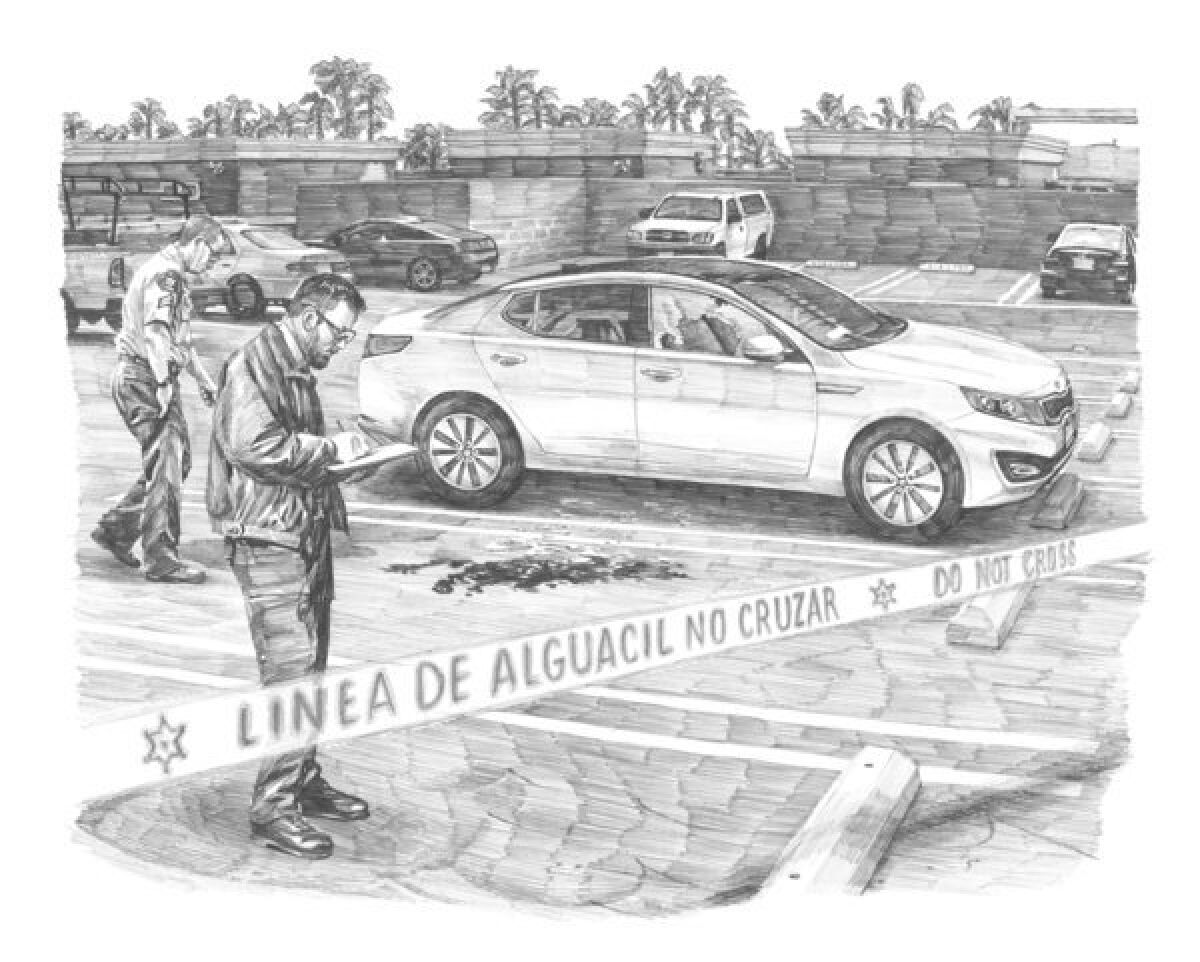 Join reporter Christopher Goffard at 9 a.m. Monday for a live discussion about The Times' five-part series on former Los Angeles police officer Christopher Dorner.
Goffard will answer questions about how the team of Times staff writers reconstructed Dorner's crimes, conducting more than 400 interviews over 10 months, and consulting more than 1,000 pages of court documents, police and coroner reports, and military reports.
The series launched Sunday, with Chapter One about the double killing in Irvine. The second installment runs Tuesday.
Christopher Dorner: The Manhunt
In early February, Southern California was riveted by Dorner's vengeful rampage and the massive manhunt that police mounted across four of the nation's most populous counties.
Dorner was fired from the LAPD in 2009, and in February of this year, police say, he shot to death an Irvine woman -- the daughter of the attorney who defended him at his disciplinary proceedings -- and her fiance. Dorner then is believed to have killed two police officers and wounded three other people as he evaded capture during an intense manhunt.
After more than a week on the run, Dorner was chased by authorities into a cabin in the mountains near Big Bear, where he died from a self-inflicted gunshot wound.
Questions for the live chat can be submitted to @lanow, by commenting on this post or by joining the discussion at 9 a.m. Monday.
ALSO:
Christopher Dorner: The Manhunt
Paul Walker fans gather for memorial at crash site
HIV-positive porn performer seeks privacy amid investigation
The stories shaping California
Get up to speed with our Essential California newsletter, sent six days a week.
You may occasionally receive promotional content from the Los Angeles Times.