L.A. Unified presses families to settle Miramonte abuse claims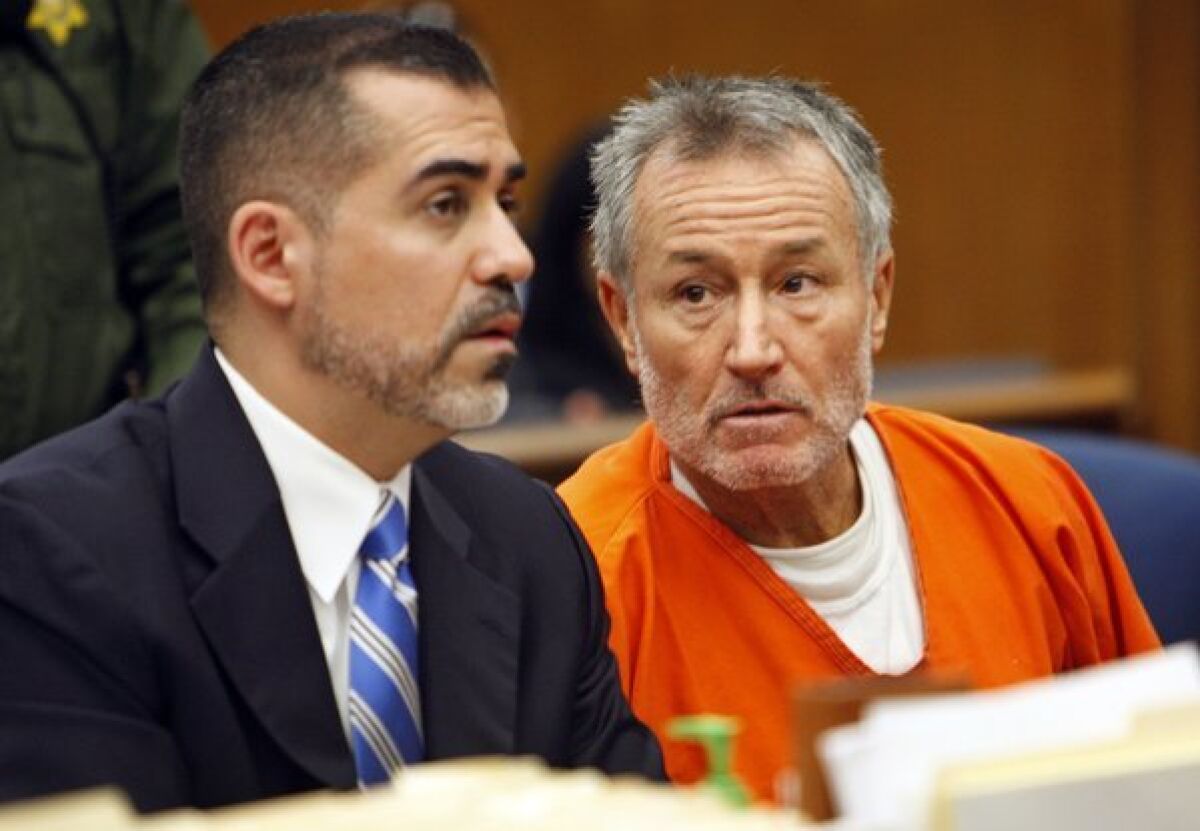 Alleged victims of abuse at Miramonte Elementary have until July 5 to accept recent settlement offers from the Los Angeles Unified School District, officials said Tuesday.
The school district pressed its point with a new website that emphasized that fact with a countdown clock clicking toward the deadline second by second.
"The reason we're setting up the website is to provide information to the community -- both to the community at Miramonte and to the taxpaying community at large," said Sean Rossall, an L.A. Unified spokesman.
"There is a finite time on these offers," he said. "The idea is not to ratchet up the pressure, but to make sure the community understands there are deadlines on this."
Attorneys representing alleged victims have accused the district of trying to strong-arm their clients into settling for less than they deserve. They have scheduled a news conference for Wednesday morning to respond.
The damage claims stem from allegations that former teacher Mark Berndt spoon-fed his semen to blindfolded students as part of what he called a "tasting game," among other alleged incidents of abusive conduct.
Berndt, 62, has pleaded not guilty and awaits trial.
The new web page includes a sample lifetime payment structure that, with interest, is expected to provide victims at least $770,000 each.
There are 65 student claims and 63 parent claims remaining, Rossall said. The latest settlement offer applies to 35 students who were part of an earlier dispute-resolution process. L.A. Unified reached an earlier round of settlements in March with 61 alleged victims.
The district's offer is also part of a litigation strategy. If a court verdict falls below the offer, for example, the alleged victims would be responsible for some legal costs, officials said.
Attorneys representing alleged victims said they will renew their call for policy changes that would prevent future sexual misconduct and other abuse. They accuse the district of inaction that led to further student harm since Berndt's arrest in January 2012.
District officials vehemently deny that accusation, although old and new abuse cases have come to light in L.A. Unified and elsewhere.
Attorney Luis Carrillo said his firm represents 10 additional victims from seven different schools.
ALSO:
LAPD scales back ambush manhunt; fourth detainee released
Moby to play at Garcetti inauguration Sunday night at City Hall

Man accused of killing neighbor who complained about fireworks
Twitter: @howardblume | howard.blume@latimes.com
The stories shaping California
Get up to speed with our Essential California newsletter, sent six days a week.
You may occasionally receive promotional content from the Los Angeles Times.