Government shutdown: Newt Gingrich has terrible advice
The District of Columbia, whose budgets are ultimately under the control of Congress, has declared that it will cease none of its typical operations should the government shut down. The district, which experienced extensive furloughs in previous shutdowns, has stood in defiance of a repeat of 1995. "I have determined that everything the District government does -- protecting the health, safety and welfare of our residents and visitors -- is essential," Mayor Vincent Gray said in a statement.
(Andrew Harrer / Bloomberg)
The Smithsonian will not only be closing its 18 museums and the National Zoo to all visitors, but also furloughing all but 688 of its 4,202 employees. As with all agencies, the protection of life or property accounts for most of those exemptions, but in the case of the Smithsonian, that includes responsibility for the various animals, archival documents and artifacts under their care.
(Handout / MCT)
In plans announced Friday, the Pentagon said that all active-duty personnel, reserve personnel and civilians performing essential activities would be required to stay on the job, though their Oct. 15 paychecks could be in limbo, if the shutdown continues. About 400,000 civilians, including tens of thousands in California, would be furloughed and would be paid retroactively only after congressional approval. The Department of Homeland Security is planning to furlough just less than 14% of its employees and only 4% of Veterans Affairs workers will be removed from duty.
(Jacquelyn Martin / Associated Press)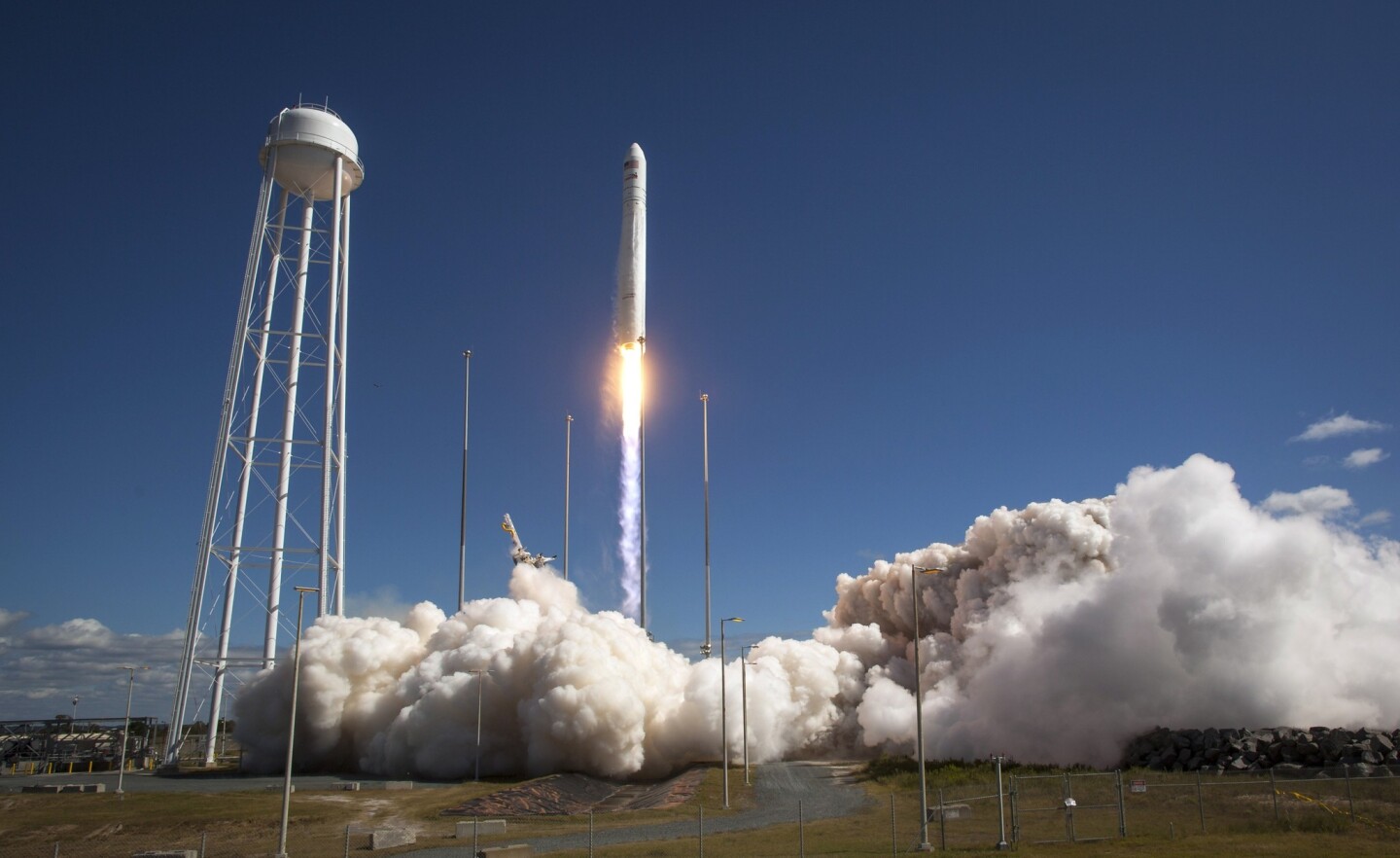 Just a fraction of NASA's more than 18,000 employees would remain on the job if the government shuts down, with all workers not "involved in the protection of life or property" set for furloughs. Examples of exempted employees include those monitoring the International Space Station and satellites, as well as researchers whose work would pose a danger if it were suspended.
(NASA / Getty Images)
All 401 national parks and monuments will be shut down, with visitors required to depart from the premises immediately and overnight lodgers within two days. As with many agencies, only employees deemed essential to the protection of life and property would be kept on, with 21,379 Park Service employees and 37,000 others within the Department of the Interior set to be furloughed.
(Rich Pedroncelli / Associated Press)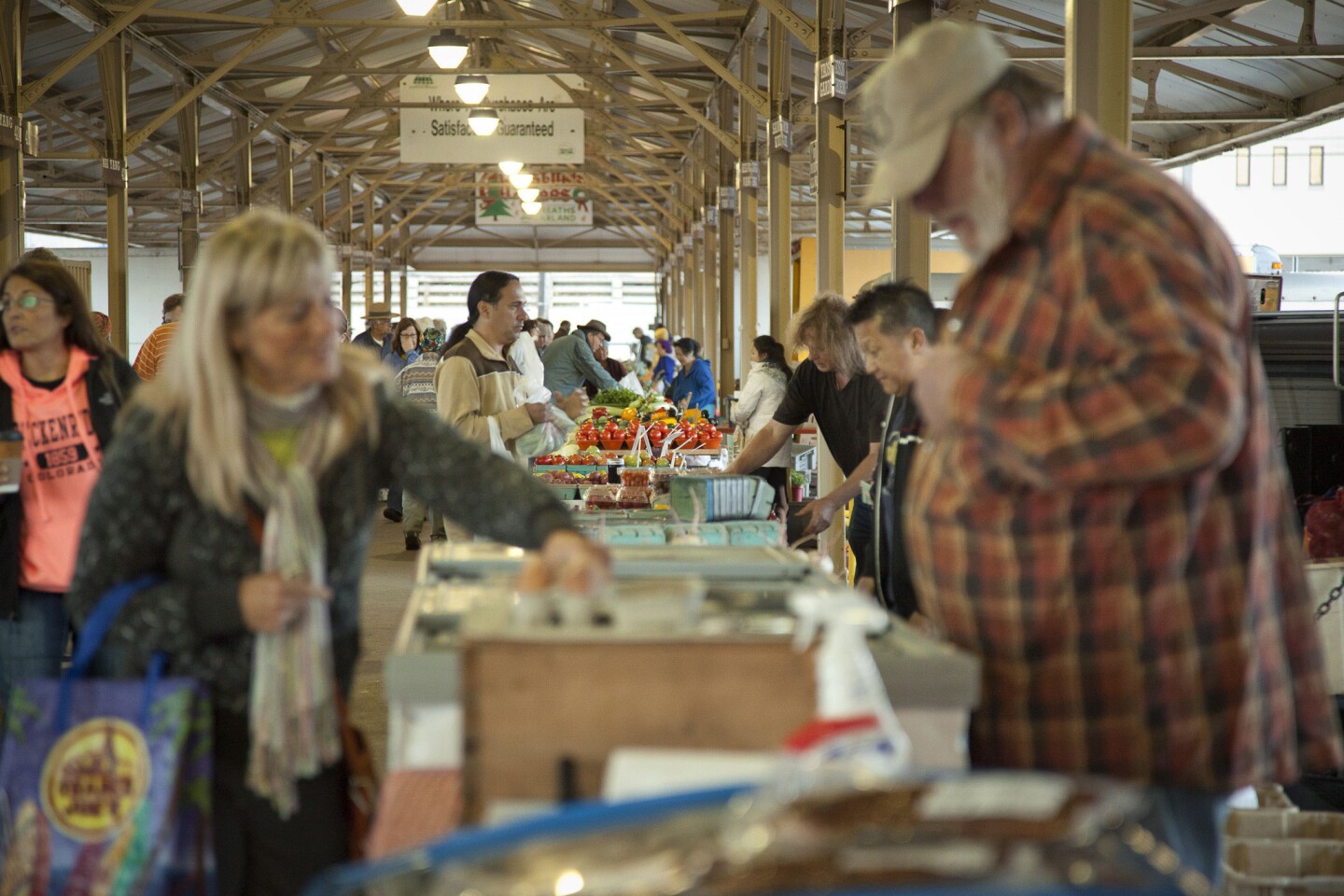 The Supplemental Nutrition Assistance Program, better known as food stamps, will continue undeterred by a government shutdown, with the service exempted under the Recovery Act and $2 billion in contingency funding put aside to support continued operations. Child nutrition programs, such as school meals, will similarly continue operations.
(Ariana Lindquist / Bloomberg)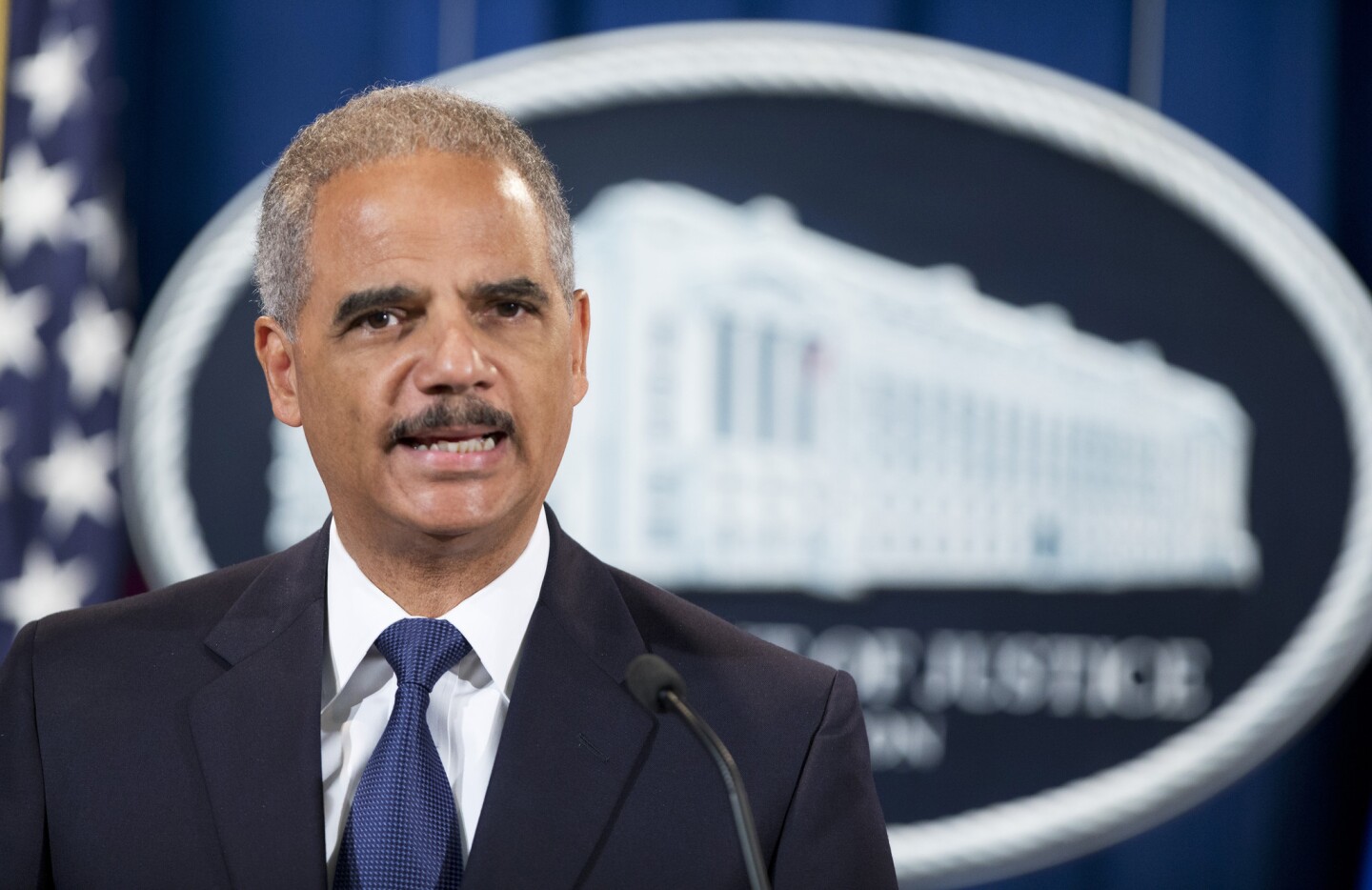 The Justice Department is planning on furloughing just 15.5% of its workforce, with 96,744 employees expected to remain on duty. Federal courts are expected to remain open until around Oct. 15, at which point the situation will be evaluated further, with furloughs possible. The Supreme Court, with its new term starting Oct. 7, will be unaffected by the shutdown.
(Manuel Balce Ceneta / Associated Press)
Though presidential appointees are exempt from the effects of a government shutdown, along with other employees deemed essential, the White House plans for 1,265 of its 1,701 employees to be furloughed.
(Brendan Smialowski / AFP/Getty Images)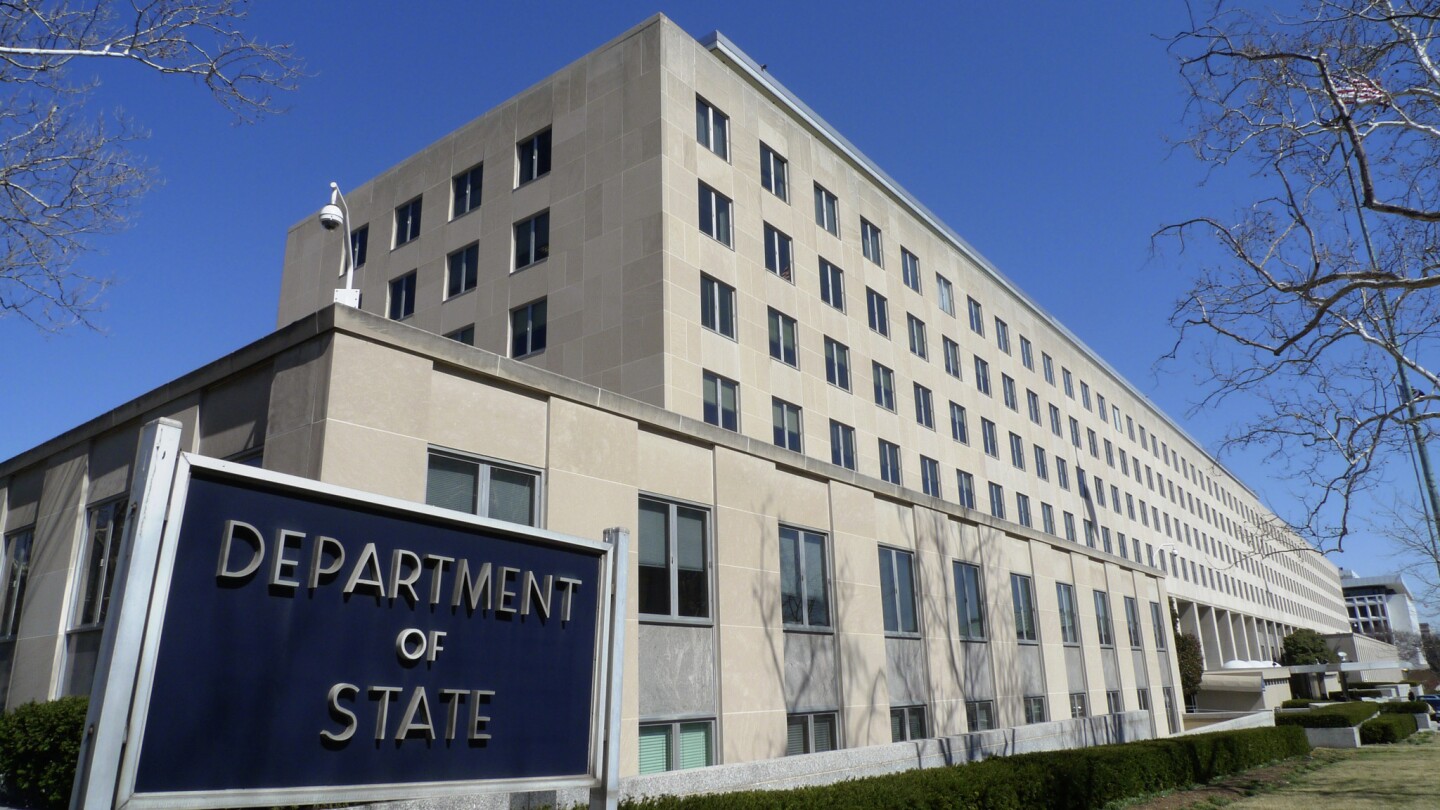 According to the State Department's shutdown plan, all non-essential employees will be furloughed, and passport services not housed in government buildings will "remain 100% operation as long as there are sufficient fees to support operations." Embassies and foreign consulates will also remain open.
(J. Scott Applewhite / Associated Press)
Since the Postal Service is a separate entity with its own funding, no deliveries or related services will be disrupted by the looming shutdown.
(David Goldman / Associated Press)
Just 1,069 employees of the EPA's total workforce of 16,205 will be exempt from furloughs due to their essential responsibilities, with a bare-bones staff responsible for a range of environmental emergency responses and property protection.
(Ross D. Franklin / Associated Press)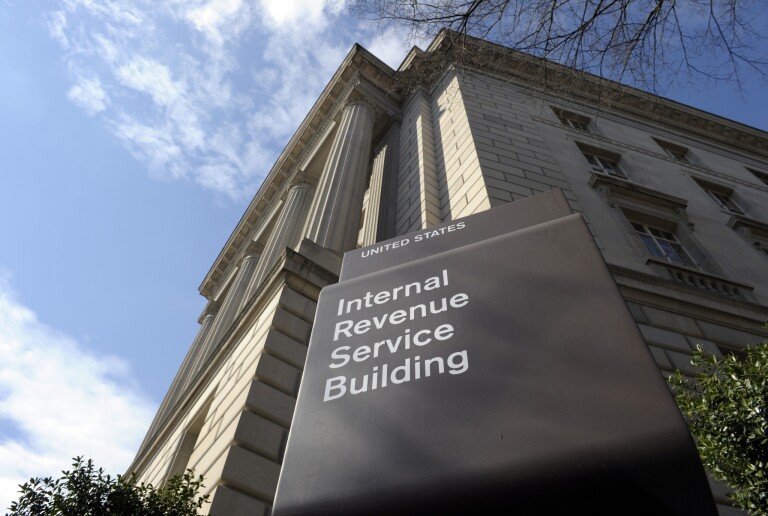 Just 9.3% of the 94,516 IRS employees will be exempted from furloughs after a government shutdown, though the agency will continue to process tax returns and other limited functions.
(Susan Walsh / Associated Press)
Though the Labor Department plans to continue paying unemployment benefits to those in need, it plans to furlough 13,350 of its 16,304 staff members.
(Karen Bleier / AFP/Getty Images)
Newt Gingrich can't be serious.
Of all the people in the world who ought to be wary of a federal government shutdown, it should be former House Speaker Gingrich, whose political career flamed out spectacularly after he orchestrated two federal shutdowns over a budget impasse with then-President Clinton.
In an essay published Monday, the co-host of CNN's "Crossfire," has urged House Republicans to stick to their guns and allow the federal government to close down in order to teach the president a (flawed) lesson about how democracy works.
"The left has sold itself on a false history of the 2012 election," wrote Gingrich, who never recovered from the fallout after he admitted that a motivating factor behind the 1995 shutdown was a snub by President Clinton on Air Force One.
"According to the left, Obama won the election and therefore we should do whatever he wants," Gingrich wrote. "This ignores that there was also an election for the 'People's House' in 435 congressional districts, and the Republicans won. It also ignores the 63 million Americans who voted against his reelection and his agenda. Winning 52% does not mean he gets 100% of what he wants."
What an ahistorical argument from the former history professor.
Gingrich conveniently forgets that Democrats hold a majority in the Senate, and that senators have continued to block the Republican-dominated House's attempts to delay the implementation of Obamacare for a year, setting up a shutdown of many government functions and programs that could begin as early as Tuesday.
As House of Republicans are on the verge of forcing the nation to relive its disastrous shutdown, Gingrich has conveniently developed a case of historical amnesia.
"The worst possible outcome for the country from the impasse over the continuing resolution that would prevent a government shutdown would be for the House Republicans to cave," wrote Gingrich on the CNN website. "This is a pivotal conflict that will define the relationship between Congress and the excutive branch for the next three years. The country will be much better off if Congress does not abdicate its constitutional role and if the president cannot ignore that role."
Like so many Obamacare opponents, Gingrich seems to forget that the president's signature healthcare law was passed in 2010 by both houses of Congress and upheld by the U.S. Supreme Court, which, last time I checked, is the way America safeguards its citizens from the tyranny of the majority.
Seventeen years ago, then-Speaker Gingrich had a moment of fleeting clarity as he tried to impose control on his conservative House colleagues who were urging him toward a shutdown. He reminded them that any successful budget plan had to also make it through the Senate, not just the House of Representatives.
"We've checked the Constitution," he said. "And for the rest of the session, there's going to be a Senate. We've checked! It's going to be there."
Yes, it was.
And, as a matter of historical fact, it still is.
ALSO:
Massive Rim fire nearly fully contained, officials report
NAACP official wants Coliseum chief to quit over Col. Klink comment
Heartbroken family of slain Dodgers fan begs witnesses to speak out
Twitter: @robinabcarian
---
For reporting and exclusive analysis from bureau chief John Myers, get our California Politics newsletter.
You may occasionally receive promotional content from the Los Angeles Times.