L.A. Unified delays release of audit on school with ties to candidate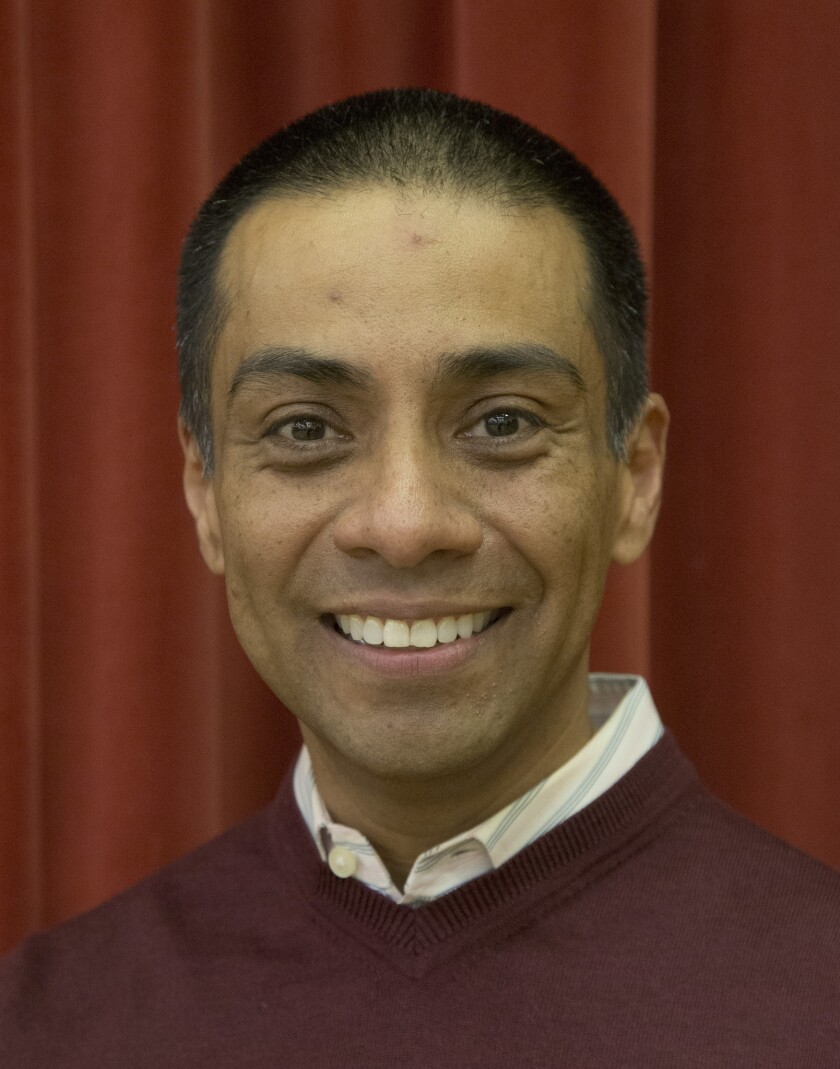 An audit of a charter school co-founded by a Board of Education candidate has been withheld from public release at the request of a school board member, L.A. Unified district officials have confirmed.
Two well-placed district sources said that the release of the audit was delayed at the request of school board member Monica Garcia, a political ally of candidate Ref Rodriguez. Rodriguez works for the charter organization.

L.A. Unified School District general counsel David Holmquist confirmed that a board member requested the delay, but would not specify which one.
Garcia did not respond to attempts to reach her through her staff and email.
Rodriguez would not comment until he had reviewed the document, his campaign manager said.
Insiders who read the audit said it was not overly critical of the school and that the charter's management agreed with many findings. The audit faults the charter for failing to consistently follow some required business practices, they said.
Lakeview Charter Academy is among the local campuses run by PUC Schools, which have a generally solid reputation as academically sound and popular with parents.
Senior district officials, who were not authorized to speak publicly about the matter, said a board member wanted the audit handled in private because it could result in litigation. It's permissible under state law to keep discussions about potential litigation confidential.
In an interview, Holmquist said that under the California Public Records Act, the audit remains a public document. He indicated that it would be released to The Times under the act after the final version was delivered to PUC this week. The Times requested the audit April 20.
Rodriguez is vying to unseat one-term incumbent Bennett Kayser in District 5, which includes neighborhoods north and west of downtown and much of southeast L.A. County.
Rodriguez is pro-charter and Kayser is a charter opponent. Charters are independently operated and not subject to some rules that govern traditional campuses. Most are nonunion.
Kayser's campaign is bankrolled most heavily by the teachers union. Charter advocates are pouring resources behind Rodriguez, as are donors who support aggressive policy changes that the teachers union has opposed.
Rodriguez currently serves as a PUC board member and treasurer for the national corporate arm of PUC, which stands for Partnerships to Uplift Communities.
PUC is organized as three separate nonprofits -- one for its schools in the San Fernando Valley, another for campuses in other parts of L.A. and a third for a national organization that is opening schools elsewhere in the country, according to Rodriguez's campaign manager.
The first of 16 PUC schools opened in Los Angeles in 1999. The first outside Southern California was established in 2014 in Rochester, N.Y.
Board of Education members received the audit of Lakeview on Friday. Several, when contacted, said they could not release it because it was provided under attorney-client privilege, making the document confidential.
Typically, an audit, when final, would be posted online. But in this case, the audit was kept private, ostensibly until board members can meet in closed session, which is scheduled for May 12.
The board elections are May 19.
PUC's chief executive, Jacqueline Elliot, said her office received the final version of the audit Tuesday and that she wanted to review it before commenting.
Twitter: @howardblume
---
Get breaking news, investigations, analysis and more signature journalism from the Los Angeles Times in your inbox.
You may occasionally receive promotional content from the Los Angeles Times.