Santa Ana River homeless camp cleared after more than 700 people relocated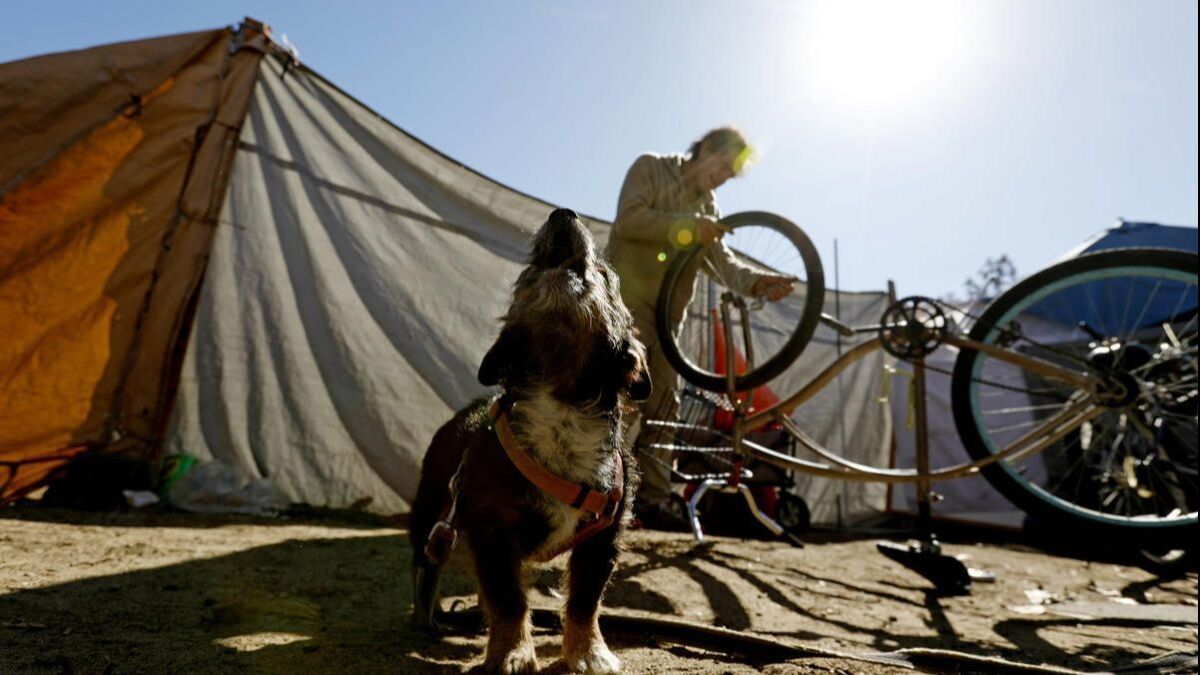 The gates were locked and the Santa Ana River trail was quiet Monday night after a massive push, spanning six days, to relocate more than 700 people to motels and shelters across Orange County.
"This was a landmark process with so many different groups combining forces," said Brooke Weitzman, an attorney who sued Orange County on behalf of seven homeless people, alleging that officials' goal to empty the tent city last month violated her clients' civil rights.
Weitzman and county representatives agreed to a stipulation that allowed clearing of the encampment, with guidance from U.S. District Court Judge David O. Carter, who toured the site and demanded that government and social services staff work with residents in a "humane way."
The attorney said that no one was arrested during the process.
"This is the first time that I know of that with the support of the court — and the supervision of the court — we were able to move those who needed moving and ensure that everyone is treated with dignity," she said.
"We anticipate that the court will stay involved," Weitzman added, "as we all continue to help residents so they can get services…. For a significant number of people, we hope this is what will change their lives."
People who had been staying as long as 10 years along the river were linked to recuperative care facilities, treatment centers and other services offered through the county, such as mental health and medical care, said Andrew Do, chairman of the Orange County Board of Supervisors.
"The Orange County Health Care Agency's staff worked tirelessly around the clock to ensure that every individual received comprehensive case management services, and their placement was made based on their unique situations," Do said in a statement. "I'm extremely proud of the great work done by county staff.… This is a momentous occasion for the county of Orange and will undoubtedly shape how we address issues of homelessness moving forward."
Still, relocating residents is just the first phase of a plan to find longer-term temporary housing.
Motel vouches issued to hundreds are good for 30 days, and during that time county supervisors plan to talk about ways to use county land in Orange and Santa Ana to create housing, said Supervisor Todd Spitzer.
Orange County sheriff's deputies plan to enforce trespassing laws at the river. Public works crews will continue hauling away trash and huge piles of debris littering the river trail — a process that officials expect to last a week.
Twitter: @newsterrier
The stories shaping California
Get up to speed with our Essential California newsletter, sent six days a week.
You may occasionally receive promotional content from the Los Angeles Times.