Zhou Youguang, linguist who developed modern China's Pinyin Romanized writing system, dies at 111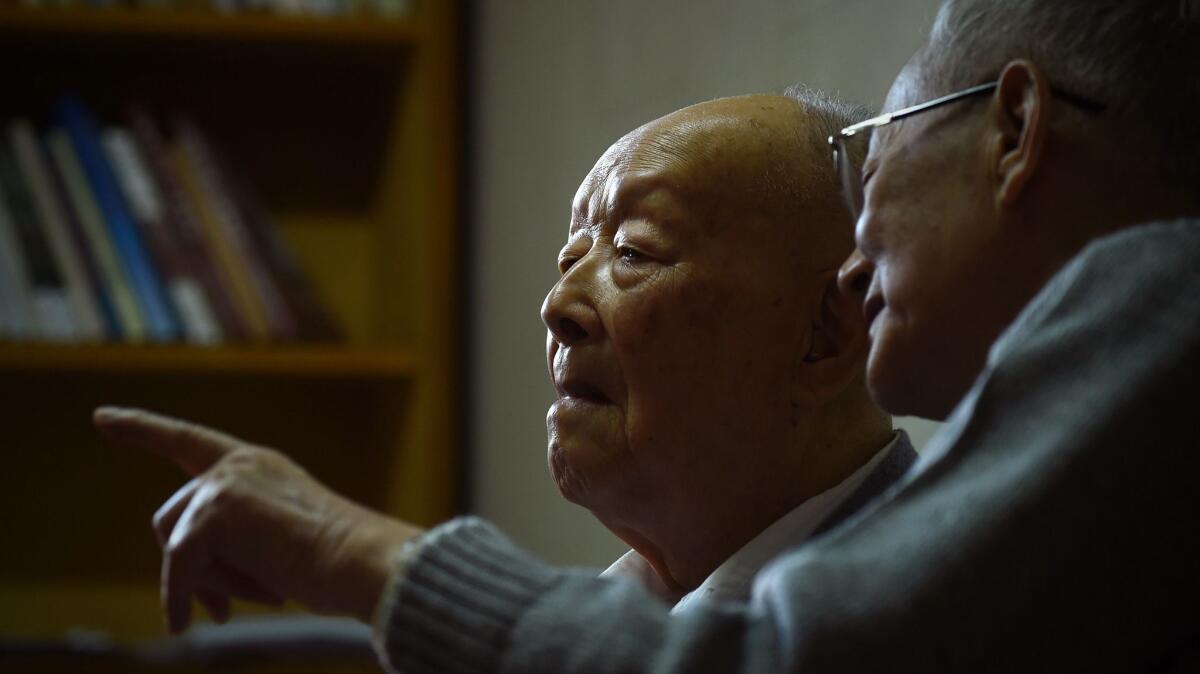 Reporting from beijing —
Zhou Youguang, a linguist considered the father of modern China's Pinyin Romanization writing system, died Saturday at the age of 111.
Born in 1906 during China's last imperial dynasty, the Qing, Zhou died at his home in Beijing one day after celebrating his birthday, according to state broadcaster Chinese Central Television and other official media outlets.
After receiving a Western-style education at Shanghai's St. John's University, Zhou moved to the United States and for a time worked as a banker on Wall Street.
Returning to China along with other idealistic youths after the communist victory in 1949, he was placed in charge of a committee working on a new system to allow Chinese characters to be converted into Roman script.
Adopted by the People's Republic in 1958, Pinyin has virtually become the global standard due to its simplicity and consistency, although some Chinese communities, especially in Taiwan and Hong Kong, continue to use alternatives. In the era of computers and smartphones, Pinyin has become more ubiquitous than ever, with traditionalists lamenting that it is supplanting the original Chinese characters from which it derives.
Zhou went on to work on an official Chinese translation of the Encyclopedia Britannica and write on topics including the evolution of Chinese historical languages and scripts.
In his later years, he became a scathing critic of the ruling Communist Party and an advocate for political reform, making him persona non grata at official events. He continued writing even after age 100, although many of his books were banned and the government censored discussion about his work online.
Zhou told the U.S.'s National Public Radio in a 2011 interview that he hoped to live long enough to see China's government acknowledge that the bloody crackdown on the 1989 Tiananmen Square pro-democracy protests was a mistake and the victims bore no guilt. That has yet to happen, and the entire topic remains taboo.
"Ordinary people no longer believe in the Communist Party anymore," Zhou said in the interview. "The vast majority of Chinese intellectuals advocate democracy."
ALSO
Lord Snowdon, ex-husband of Princess Margaret, dies at 86
Buddy Greco, who ran with the Rat Pack and had a hit in 'The Lady Is a Tramp,' dies at 90
Sign up for Essential California for news, features and recommendations from the L.A. Times and beyond in your inbox six days a week.
You may occasionally receive promotional content from the Los Angeles Times.