From pot edibles to farming techniques, California sets marijuana rules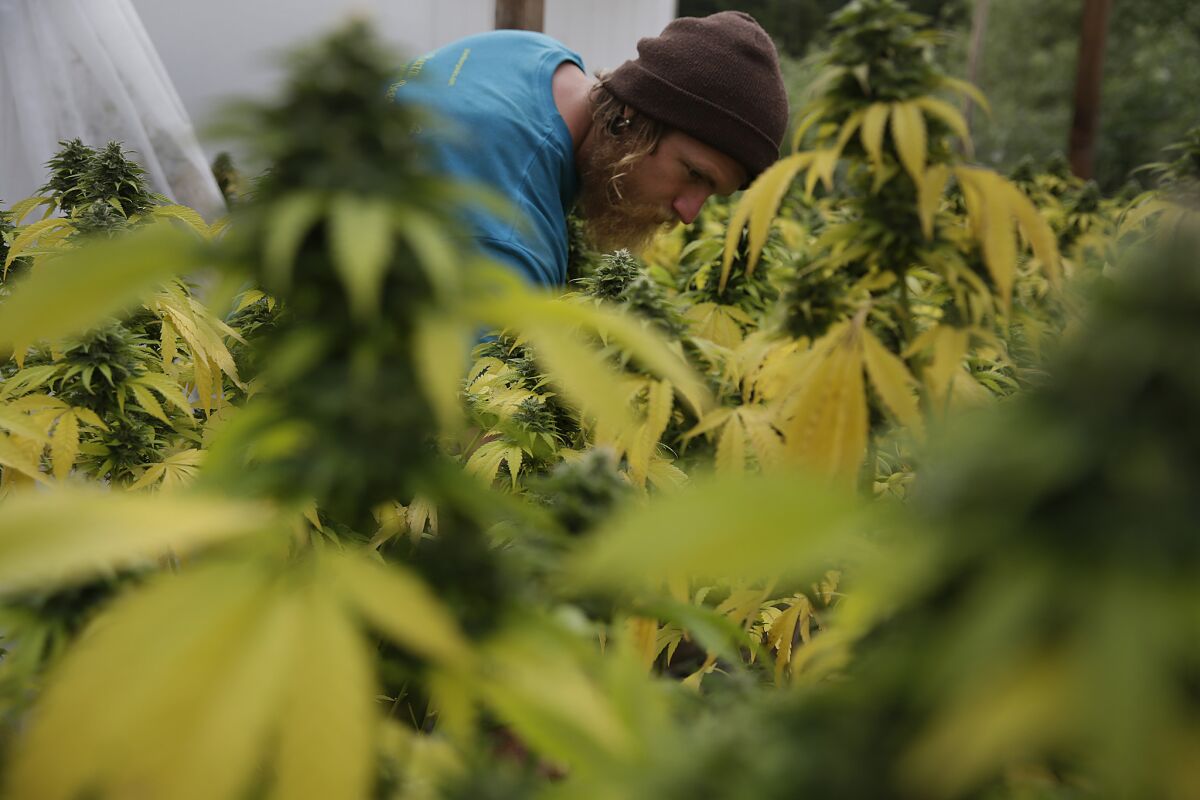 California released long-awaited rules Thursday that will govern the state's emerging legal marijuana industry, while potentially opening the way for larger-scale cultivation that some fear could strangle small-farm growers.
The thicket of emergency regulations will allow the state to begin issuing temporary licenses for growers, distributors and sellers on Jan. 1, when recreational sales become legal.
They provide a regulatory road map for business operations, from licensing fees to establishing guidelines for testing, growing and distribution of marijuana in what is projected to be a $7-billion economy, the nation's largest.
As for infused munchies, "edible products cannot be shaped like a human, animal, insect, or fruit," according to a summary of the rules.
And if you are thinking about alternative transportation for that pot, don't: It's prohibited to use "aircraft, watercraft, drone, rail, human-powered vehicle and unmanned vehicle."
The regulations have been in development for months and in some cases covered familiar ground: At first, the state will issue only temporary licenses to growers and retailers, provided they have a local permit to open for business.
Other changes appeared significant.
The state has been trying to determine what should be the appropriate size limit on cannabis farms, a debate that has echoed fights over corporate-scale farming in the Midwest.
At one time, 4 acres was under consideration, but preliminary information from the state earlier this week indicated a maximum 1-acre cap would be set on most cultivators.
But the regulations issued Thursday did not include that language, instead placing limits on only certain medium-sized growers' licenses. Beyond those, "there is no limitation for the other categories of licenses," Steve Lyle of the state Department of Food and Agriculture said in an email.
Hezekiah Allen, executive director of the California Growers Assn., an industry group, said the rules appeared to allow large businesses to obtain "as many licenses as they could afford," opening the way for vast cannabis grows that could threaten the viability of small farms, long the backbone of the state industry.
California "could have just opened the door for well-capitalized interests ... to really jeopardize the success of the marketplace," he said.
---
The stories shaping California
Get up to speed with our Essential California newsletter, sent six days a week.
You may occasionally receive promotional content from the Los Angeles Times.