Behind Little Saigon's riches, the poor pack into small rooms to survive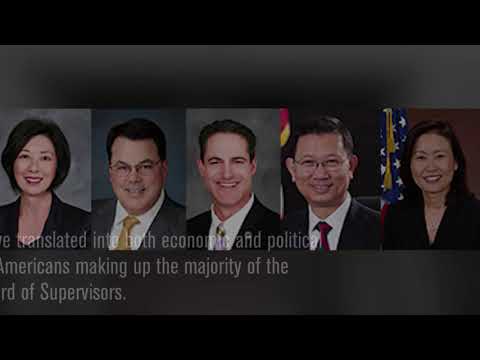 Orange County's Little Saigon has made rapid gains in recent years. But that doesn't mean some members of the community aren't struggling to stay afloat.
Vince Bui's new home is a shadow of the plush two-story, three-bedroom condo, graced with coastal paintings, that he shared in Mission Viejo with his wife and two sons.
It is a room.
There are no windows. Instead of paintings, the walls are adorned by a child's crayon scrawl. The space is about the size of two master closets — just large enough to fit an Ikea bed, a chair, a desk and makeshift storage for a gas burner and food.
His laptop sits next to packets of noodles, a jug of lemonade and bananas.
Bui pays $500 a month for the space. Two elderly Vietnamese men, one a retired shop owner, the other a former carpenter, each rent other rooms. The landlords, a family of three, squeeze themselves into the garage of the 1,400-square-foot house.
"I meant to find a basic version of a bachelor pad," the 52-year-old construction worker said. "But there wasn't anything I could pay for. So this has to be my choice."
I meant to find a basic version of a bachelor pad. But there wasn't anything I could pay for. So this has to be my choice.
— Vince Bui, 52, construction worker
Orange County's Little Saigon bustles with colorful shopping centers and a seemingly endless supply of eateries that draw foodies from around the region. The county now has the third-largest Asian American population in the nation, totaling about 600,000. Those numbers have translated to both economic and political power, with an Asian American majority on the Orange County Board of Supervisors.
But behind these rapid gains, some members of the community struggle to stay afloat. They feel left behind amid the booming economy, working in low-wage jobs they seem unable to rise above.
A study by Asian Americans Advancing Justice and the Orange County Asian Pacific Islander Community Alliance found that 57,000 Asian Americans across the county lived below the poverty line, a situation made worse by its notoriously high housing prices.
And so some, like Bui, end up in these small rooms in tract houses or mobile home parks across central Orange County. In these spaces, stories abound about coming to America, about family left behind, about the sometimes ascetic choices the renters make as they pursue a better life for themselves and those they love.
There is no data about how many of these shared spaces exist in Little Saigon. But they're a well-known aspect of the local underground economy, a way for the those with little money to get shelter as well as a method for homeowners to cover their mortgages.
Rooms are easily found in Vietnamese newspaper classified ads. The informal network is oiled by convenience, constant address changes and cold, hard cash.
With "share phong," tenants don't need the Internet or to know English to book a room. In a community that values real estate as the most coveted sign of success, some Vietnamese Americans are investing in older homes in or near Garden Grove, Fountain Valley, Santa Ana and Westminster and remodeling them into these room rentals.
Homeowner Khoi Nguyen, 42, offered the best bedroom in his Garden Grove house to renters, trying to screen applicants by age and their mannerisms.
"The challenge is: 'Are they too young? Too old?' To our eyes, they may seem sweet at first, but what if they lose their income? They could change instantly," said the father of two.
Renting rooms is different from renting apartments, Nguyen said. "No credit checks. No contracts. You make a promise and they make a promise. That's it," he said. "This is my personal space, and I want to make sure the person is a person we can welcome to our family. That's the Vietnamese way."
"It takes a certain level of trust to live like this simply because there are no contracts," said Karthick Ramakrishnan, a professor of political science at UC Riverside. "Such a lifestyle more likely happens in a tight-knit ethnic enclave where more people know each other or where more people exist in an informal economy."
The homes that provide the rooms ring the Little Saigon district, becoming havens for all manner of people: foreign students and cafe singers; traveling salesmen and nostalgic military veterans. Then there are people like Bui — who had a taste of suburban life before it was suddenly upended by personal tragedy, bad decisions or other factors.
Khoi Nguyen said that for years he and his wife scrimped and saved for a down payment on their first property in a mobile home park. When they upgraded to a single-family home just a short walk from the hundreds of mom-and-pop stores and restaurants in Little Saigon — the largest cultural and commercial district for Vietnamese Americans outside of Vietnam — they knew they would advertise for tenants.
Nhan Pham, a cameraman, and Ha Tran, a technician at a company manufacturing heart valves, happened to see their ad.
Pham, 54, settled in with Nguyen's family five and a half years ago after moving from Florida to California and being faced down by sticker shock. Nguyen's wife helped his own wife find a job, while Pham is often invited to go camping with the homeowners' sons and their Boy Scout troop. Rental quarters don't come with utility bills, but when the pair think they've been washing too many clothes, they give Nguyen a small payment.
"You make it work," Pham said, thankful for his room adorned with a model helicopter, gleaming stereo equipment and a colorful calendar that was a gift from a Little Saigon storefront during the Lunar New Year.
Still, there are drawbacks.
"You can't have company," he said. "There's nowhere to entertain them."
Huong Nguyen, a 44-year-old tutor, says the main feature she sought before moving into a rented room was "a clean bathroom. We may not have a place to cook, but you can cook in the bathroom and just turn on the fan to help with cooking odor."
She has hopped from one room to another in her quest for a safe space close to her husband's job in Little Saigon and a short drive to their sanctuary, Fountain Valley's Holy Spirit Catholic Church. In their first rental, they lasted only three months after discovering that moldy carpet was responsible for constant allergies. They went to a second rental, then a third for $550 per month, where they mixed soup ingredients in the bathroom and where Nguyen brought her daughter home after giving birth.
"This is a way of life for many Vietnamese immigrants," she said.
Nguyen grew so familiar with renting rooms that one time, she ended up in the same house her mother had lived in years before.
"There's a method to it," she said. "You learn to read people's faces and figure out who you can trust."
Dan Nguyen, 25, a recent Chapman University graduate, said she's careful about whom she rents from and who the other housemates are.
"I try to look for women only," said the office clerk, who lives in Westminster. "Usually, we never see each other because of our work schedules, but you still need to feel safe. The difference is that the relationship you have with the homeowner is controlled by your phone. There's no manager's office to call when you have an emergency — just texting."
Other renters, among them the elderly who cannot navigate freeways, said they confine themselves to Little Saigon so that they can walk to supermarkets, clinics and pharmacies.
"When you are newer to a country, you could find a place to live with young people," said Hiep Bui, 67, a retired teacher in Garden Grove. "The kids can translate for you and they can help fix whatever's broken. Sometimes, they give me a ride."
Phu Vo, 75, manages several rooms, available for $350 a month in a Westminster house owned by Vietnamese immigrants in Oklahoma who wanted to invest in Little Saigon's growth. The grandfather lives on site, describing it as "the ideal situation for those of us who cannot buy a house."
"Who can afford a house in California?" he said. "And who can make a long-term commitment? We may not live that long to pay off our homes. That's why you rent a room — you can leave any time."
ALSO
Pitzer College president condemns hate speech from outsiders after anti-white message painted on campus
IRS strips tax-exempt status from Richard Spencer's white nationalist nonprofit
Sign up for Essential California for news, features and recommendations from the L.A. Times and beyond in your inbox six days a week.
You may occasionally receive promotional content from the Los Angeles Times.