Obama sorry for Kamala Harris 'good looking' comment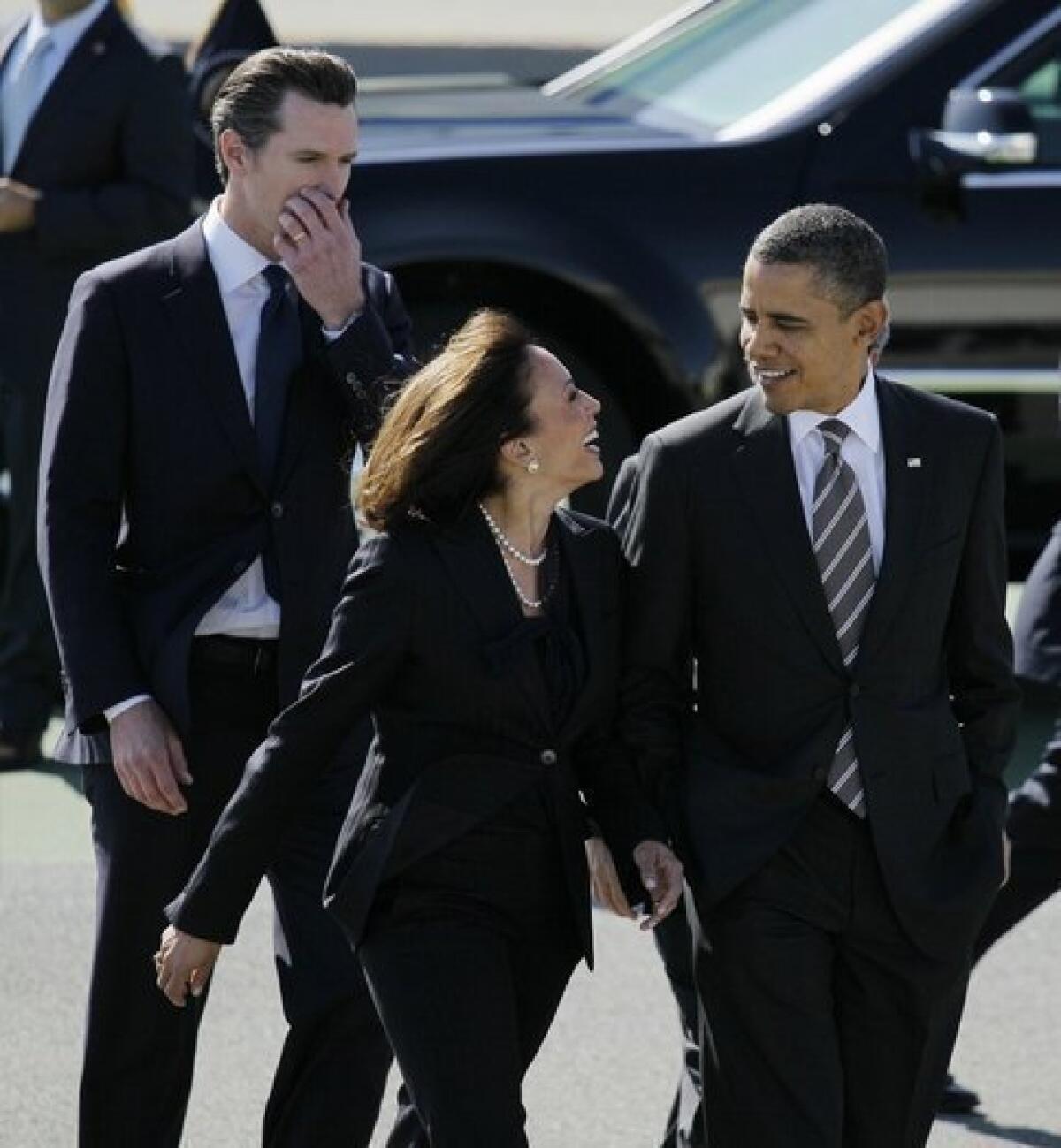 President Obama in no way mean to "diminish" California Atty. Gen. Kamala Harris' credentials when he described her as "by far the best-looking attorney general in the country" during a talk, his spokesman said Friday.
The White House was responding to criticism over the remark, which some found to be sexist.
On Friday, the president apologized for the remark. "He called her to apologize for the distraction created by his comments," spokesman Jay Carney told reporters.
The president "did not want in any way to diminish the attorney general's professional accomplishments and her capabilities. He fully recognizes the challenges women continue to face in the workplace and that they should not be judged based on appearance," Carney added.
Harris has not commented. But according to PolitiCal, her communications director, Gil Duran, issued a statement saying "the attorney general and the president have been friends for many years. They had a great conversation yesterday and she strongly supports him."
Harris, it turns out, once commented on Obama's appearance. The San Jose Mercury News found a 2009 YouTube video in which she says: "He looks and he sounds like a million bucks."
The controversy began Thursday when Obama was at a California fundraiser. Here are the remarks:
"You have to be careful to, first of all, say she is brilliant and she is dedicated and she is tough, and she is exactly what you'd want in anybody who is administering the law, and making sure that everybody is getting a fair shake.
"She also happens to be by far the best-looking attorney general in the country -- Kamala Harris is here. (Applause.) It's true. Come on. (Laughter.) And she is a great friend and has just been a great supporter for many, many years."
ALSO:
Obama: Kamala Harris is 'best-looking' attorney general
Obama apologizes to Kamala Harris for 'best-looking' remark
Obama apologizes for Kamala Harris remark; some cry sexism
Sign up for Essential California for news, features and recommendations from the L.A. Times and beyond in your inbox six days a week.
You may occasionally receive promotional content from the Los Angeles Times.