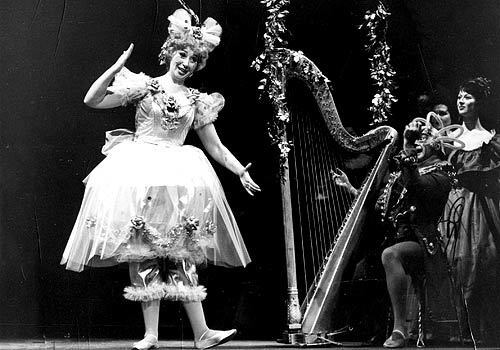 17 Images
Beverly Sills 1929 | 2007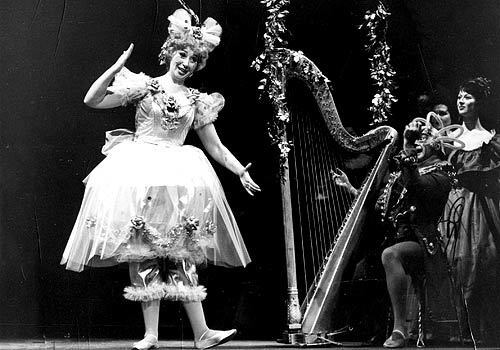 Beverly Sills, seen in this 1960s role, was once dubbed "America's Queen of Opera" by Time magazine. She earned acclaim as a singer and further respect as an opera company administrator.
(File photo)
Sills, a coloratura soprano, sings the role of Cleopatra in "Giulio Cesare" in 1971. Sills regarded her 1966 performance in that opera as the turning point in her career. As she wrote in her autobiography: "It was — and I don't mean to be immodest, but after all these years I am a pretty good judge of performances — one of the great performances of all time in the opera house."
(LAT)
In 1975, entertainer Danny Kaye joined Sills in a CBS television special.
(AP)
Carol Burnett and Sills belt out a number at New York's Metropolitan Opera House in 1976 for the CBS special "Sills and Burnett at the Met."
(AP)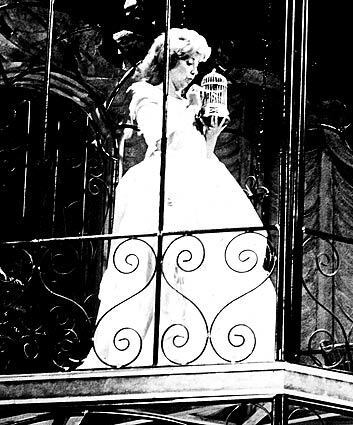 Sills performs in Rossini's "Il Barbiere di Siviglia" for the New York City Opera in the mid-1970s.
(Music Center Opera Association)
In "Roberto Devereaux," Sills played the role of Great Britain's first Queen Elizabeth.
(United States Travel Service)
Winthrop Sargeant once wrote in the New Yorker about Sills' performance in "Manon": "If I were recommending the wonders of New York to a tourist, I would place Beverly Sills at the top of the list — way ahead of such things as the Statue of Liberty and the Empire State Building."
(LAT)
Frank Sinatra, Beverly Sills and Robert Merrill, right, at a reception before a benefit concert at Lincoln Center in 1979.
(AP)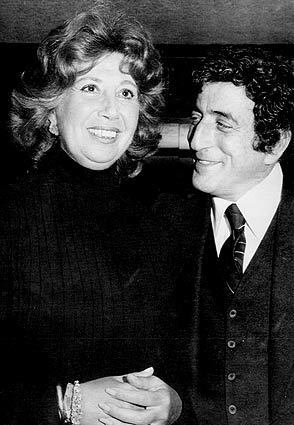 When Sills announced plans for an opera company that would begin touring in 1980, Tony Bennett jumped in to express his admiration for the soprano.
(AP)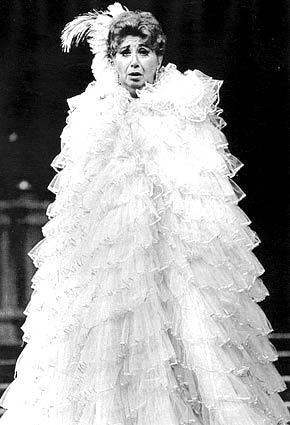 Sills performed in the San Diego Opera production of "Die Fiedermaus" in 1980, the year she retired from singing.
(LAT)
Beverly Sills took her final bow with the New York City Opera on Oct. 27, 1980.
(G. Paul Burnett / AP)
Sills, right, with Opera Pacific supporter Carole Follman at a 1998 fund-raising luncheon in Newport Beach.
(Glenn Koenig / LAT)
In her later years, Sills -- shown here in 2004 -- served in the volunteer post of chairman of the Metropolitan Opera in New York.
(Bryan Bedder / Getty Images)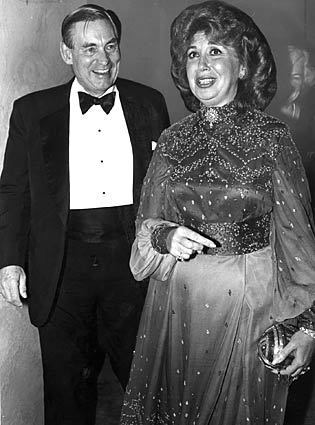 In an undated photo, Beverly Sills and her husband, Peter Greenough, are shown at a benefit concert at the Dorothy Chandler Pavilion in Los Angeles. Sills married Greenough, a Cleveland newspaperman, in 1956.
(LAT)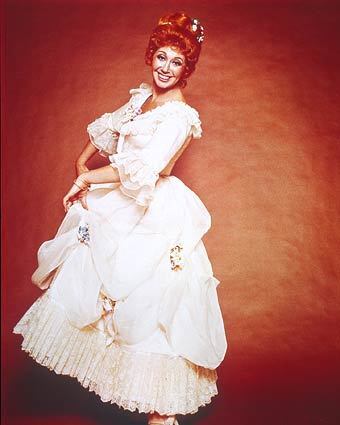 Sills' repertoire encompassed more than 70 roles.
(Christian Steiner / PBS)
Sills at a ceremony at the Metropolitan Opera in January 2006.
(Mary Altaffer / AP)
Sills remained active in opera management and support until the end of her life. In April, she presented a check for $50,000 to Mezzo-soprano Joyce DiDonato, center, recipient of the second annual Beverly Sills Artist Award for young singers at the Metropolitan Opera in New York. At right is Agnes Varis, a managing director on the Metropolitan Opera board.
(Ken Howard AP/The Metropolitan Opera)