Al Abrams dies at 74; was Motown Records' first press officer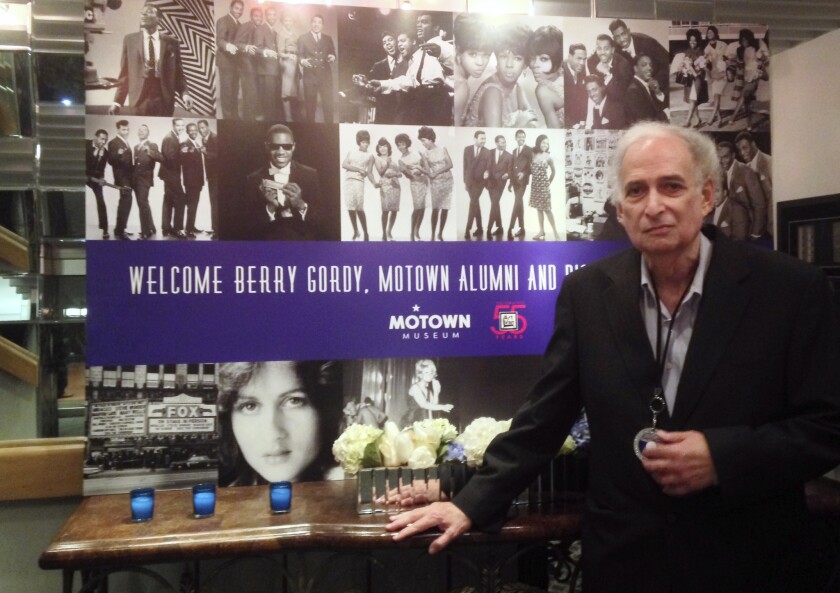 Al Abrams, the founding press officer and publicist for Motown Records who helped such acts as the Supremes break racial barriers to gain air time and headlines, died of cancer Saturday at his home in Findlay, Ohio, his wife said. He was 74.
Motown founder Berry Gordy Jr. hired Abrams before the record label officially existed. Abrams promoted records to Detroit disc jockeys and went on to direct media relations at the company for Stevie Wonder, Marvin Gaye, the Miracles and the Supremes.
Singer Martha Reeves said that Abrams worked as a "partner" to Gordy.
"In those very first days, when music was always getting categorized — R&B or pop, black or white — Al was the one who broke down a lot of doors," Reeves told the Detroit Free Press. "It was his efforts that got us through the doors that were always shut to us."
Abrams often said his greatest accomplishment was convincing TV Magazine to put the Supremes on its cover in 1965. "It really opened the doors everywhere else," he told the Detroit Free Press in 2011, and showed editors that "we can put black people on a cover that will sit in people's living rooms for a week, and they won't cancel their subscriptions."
Abrams once described himself as a "white Jewish kid in an all-black company where people my age were making music and history." He came up with Motown's slogan, "The Sound of Young America," because "he was colorblind" and "wanted to push diversity," his wife, Nancy Abrams, said.
She noted that her husband put that philosophy into practice during a 1960s Motown tour through the southern U.S. when Smokey Robinson came to visit him in a hotel where blacks weren't allowed to stay.
The hotel manager was tipped off, came to Abrams' door and asked if a black person was in his room. Nancy Abrams said her husband replied that it wasn't a black person, "This is Smokey Robinson." Both men were kicked out.
"Al went back with Smokey and stayed in the black boarding house," Nancy Abrams recalled. "After that, he never stayed in a hotel again."
Abrams, who was born in Detroit on Feb. 19, 1941, left Motown in 1967 to launch a public relations firm with clients such as Stax Records and James Brown.
He also was a journalist and author and co-wrote a musical, "Memories of Motown," and he has a book coming out next year.
In addition to his wife, Abrams is survived by a daughter and two grandchildren.
---
Must-read stories from the L.A. Times
Get all the day's most vital news with our Today's Headlines newsletter, sent every weekday morning.
You may occasionally receive promotional content from the Los Angeles Times.