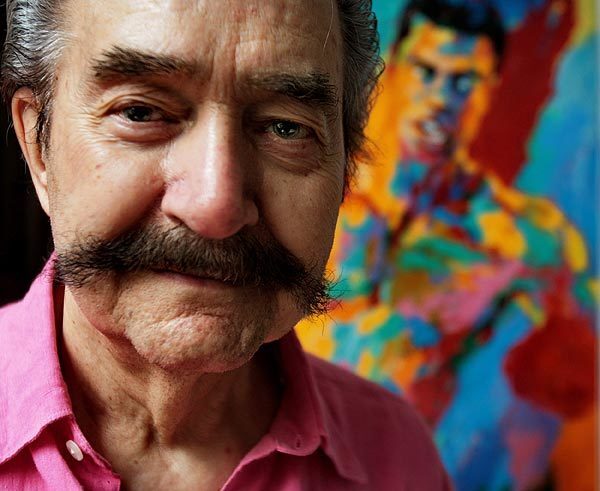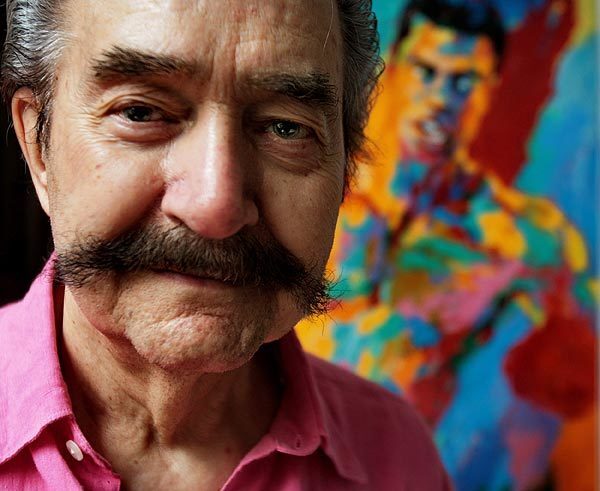 LeRoy Neiman poses in his studio in New York in 2007.
(Bebeto Matthews/ Associated Press)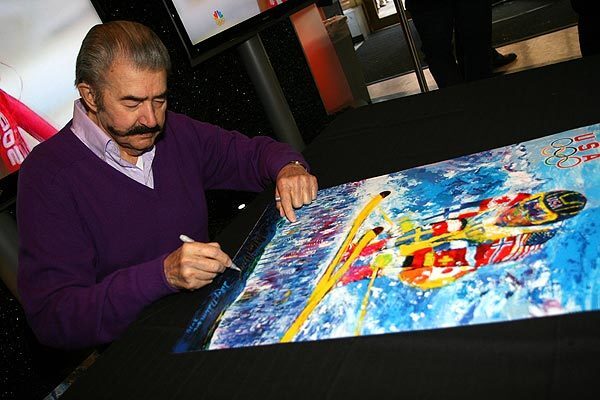 Neiman signs autographs at the "100 Days to Vancouver" celebration in November 2009 at Rockefeller Center in New York. He was affiliated with five Olympiads.
(Chris Trotman / Getty Images)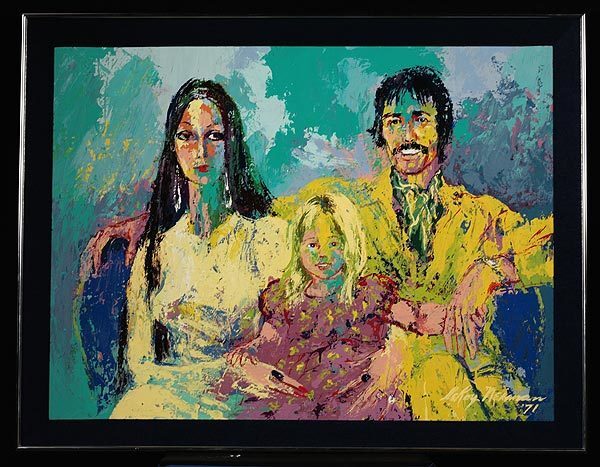 A portrait of Sonny and Cher and their daughter, Chastity.
()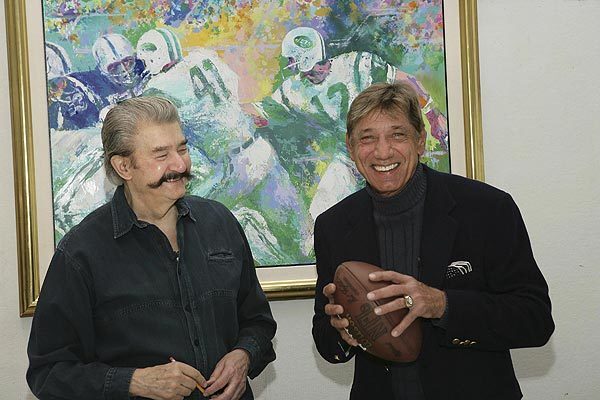 Neiman and former New York Jets quarterback Joe Namath unveil a limited edition serigraph titled "Handoff -- Super Bowl III" in 2007.
(Matthew Peyton / Getty Images)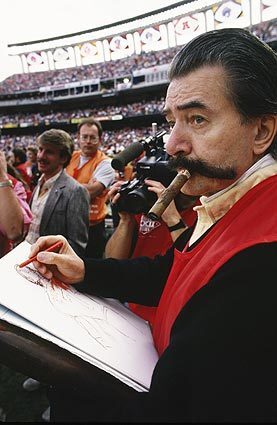 Neiman smokes a cigar as he draws sketches during
Super Bowl
XXII in 1988 in San Diego.
(George Rose / Getty Images)
Neiman at the Playboy Mansion in 1981. Playboy founder Hugh Hefner discovered the artist in 1953 when he was working as a fashion illustrator for a department store.
(Los Angeles Times)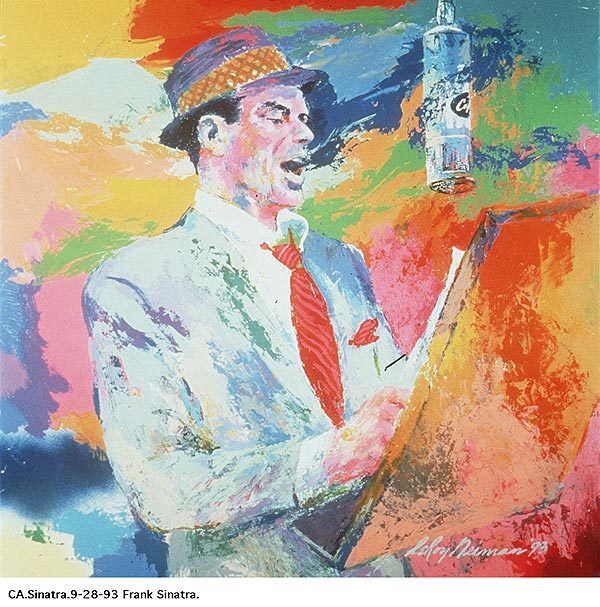 Neiman provided the cover for a Frank Sinatra album.
(Capitol Records)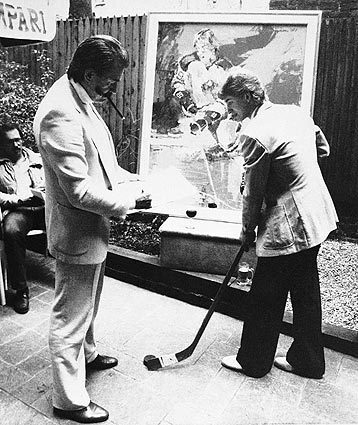 Neiman sketches Wayne Gretzky at a restaurant in New York after the unveiling of Neiman's portrait of the hockey great at a New York restaurant in 1981.
(Richard Sacco / Associated Press)