7 Images
Randy Pausch | 1960-2008
Randy Pausch, a former University of Virginia professor, gives his final lecture on time management to a packed house on the Charlottesville, Va., campus in November 2007. Pausch, a Carnegie Mellon University computer scientist whose "last lecture" about facing terminal cancer became an international sensation and a best-selling book, died today from complications of pancreatic cancer at 47.
(Kaylin Bowers / Daily Progress via AP)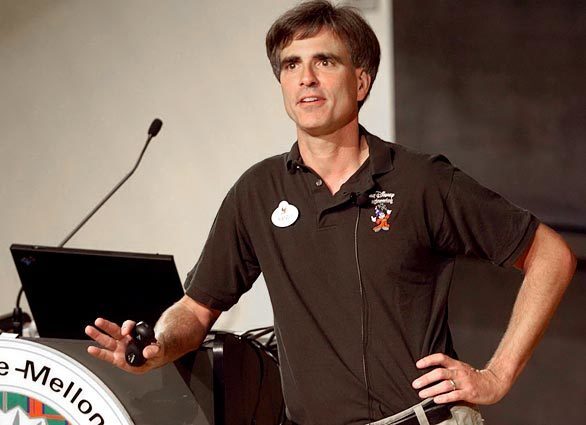 Randy Pausch talks to the standing-room-only crowd at Carnegie Mellon University in September 2007. The lecture became an Internet phenomenon and best-selling book that turned him into a symbol for living and dying well.
(Pam Panchak / Post-Gazette via AP)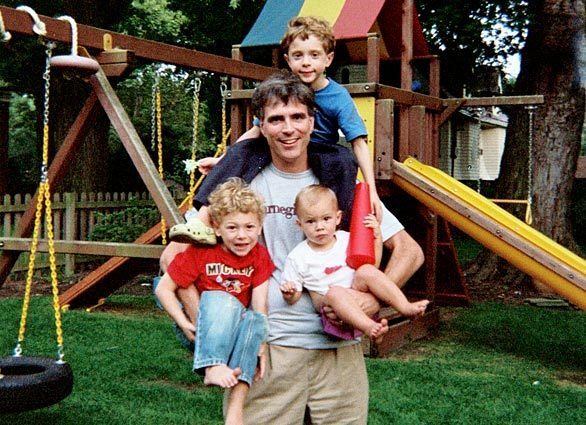 Randy Pausch with his three children in a 2007 photograph. He holds son Logan and daughter Chloe; son Dylan is on his shoulders.
(Carnegie Mellon University)
One of the childhood dreams Randy Pausch talked about in his "last lecture" was playing in the NFL. A month after his speech, the Pittsburgh Steelers invited him to a practice.
(ABC)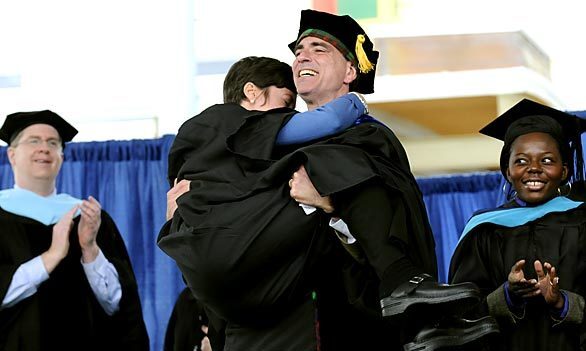 Pausch carries his wife, Jai, back to their seats after giving the charge to the graduates at Carnegie Mellon University's commencement ceremony in May.
(Bob Donaldson / Post-Gazette via AP)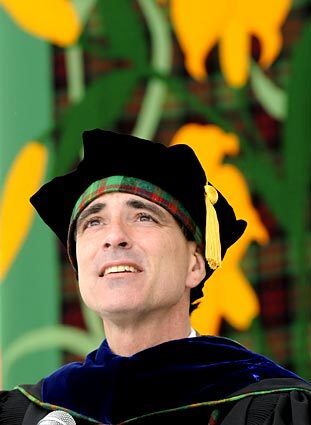 Randy Pausch, giving a commencement speech to Carnegie Mellon students, used the attention he garnered to address the need for cancer research, appearing before Congress in March and filming a fund-raising spot for the Pancreatic Cancer Action Network.
(Bob Donaldson / Post-Gazette via AP)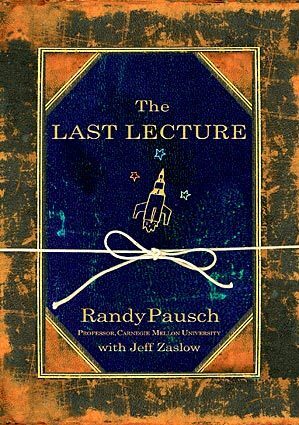 Randy Pausch's "The Last Lecture" is being published in 29 languages. "I was trying to put myself in a bottle that would one day wash up on the beach for my children," Pausch wrote.
(Hyperion Publishing via AP)