7 Images
Ralph Rapson | 1914-2008
Ralph Rapson has become an icon of modernist architecture in the U.S. His best-known designs include the Greenbelt House for the 1940s Case Study House program in Los Angeles and Minneapolis' landmark 1963 Guthrie Theater.
(Tom Wallace / Star Tribune)
The Guthrie Theater in Minneapolis, shown in 1963, was one of Ralph Rapson's most celebrated buildings. With its asymmetrical shape and unique thrust stage, it quickly became a popular venue for regional repertory theater. It was demolished in 2006 soon after the acting company moved into a new, larger theater designed by French architect Jean Nouvel.
(Rapson Architects)
One of his most prominent home designs was the 1963 Phillip Pillsbury House, on the shores of Lake Minnetonka. It was razed in 1997.
(Rapson Architects)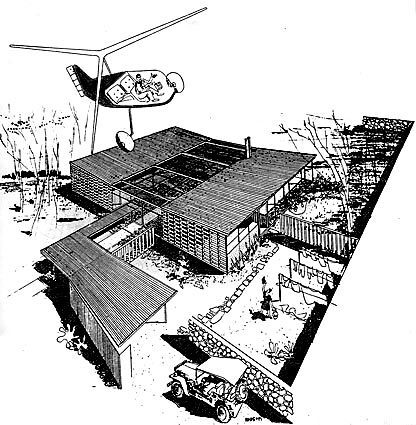 This 1945 sketch by Ralph Rapson depicts the Greenbelt House, his design for the Case Study House program. The Los Angeles project recruited architects to design modern homes that could be mass produced and, in theory, be accessible to middle-class families. Rapson's design would not be built until decades later.
(Rapson Architects)
An audience gathers in 2006 for the final performance at the Ralph Rapson-designed Guthrie Theater. The 1963 landmark was demolished that year upon the construction of a larger theater built on the banks of the Mississippi River.
(David Brewster / Star Tribune)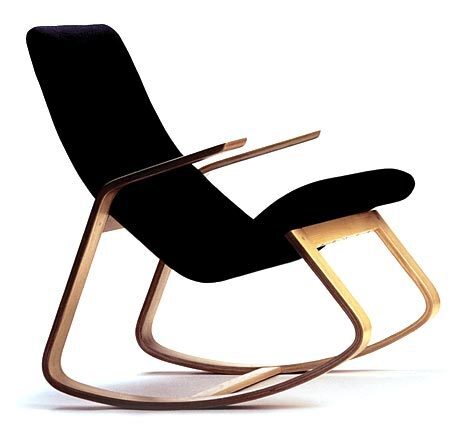 A renewed focus on midcentury modern design has revived interest in such Ralph Rapson creations as the Rapid Rocker. The curvy maple and fabric re-creation of the traditional rocking chair was put back into production a few years ago along with other Rapson designs.
(Rapson Architects)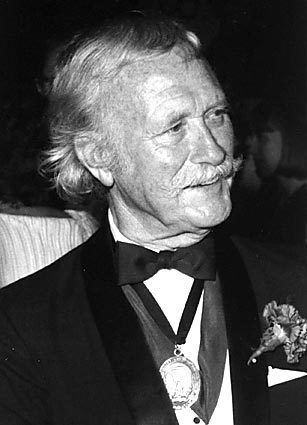 "Ralph's passing represents the end of an era, not just for Minnesota's design community, but also for American architecture," said Thomas Fisher, dean of the University of Minnesota's College of Design. Rapson, shown in an undated photo, spent 30 years as dean of the architecture school at the university.
(Rapson Architects)