11 Images
Breakout teen stars
Zac Efron
Zac Efron, best known as Mr. "High School Musical," has not been released yet from his teen star vehicle -- but word is that his stint playing Link Larkin in the celebrity-studded remake of "Hairspray" has convinced Efron that he's ready for the big leagues.
(Jae C. Hong / AP)
Hilary Swank
After a two-year stint on "Beverly Hills 90210," Hilary Swank broke free of the teen-show curse and landed her Oscar-winning role in "Boys Don't Cry." Since then she has taken on a mix of Oscar-nominated fare ("Million Dollar Baby," for which she won her second Oscar) and shlock ("The Reaping").
(Mario Guzman / EPA)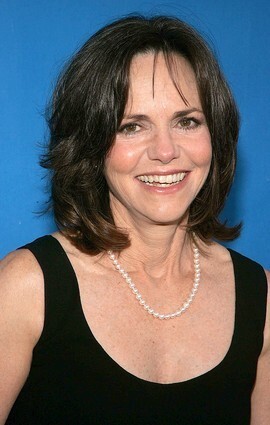 Sally Field
Before we really, really liked her and showered her with Oscars, we thought Sally Field was the spunkiest surfer girl in the West for starring as TV's "Gidget" throughout the mid-1960s.
(Mark Mainz / Getty Images)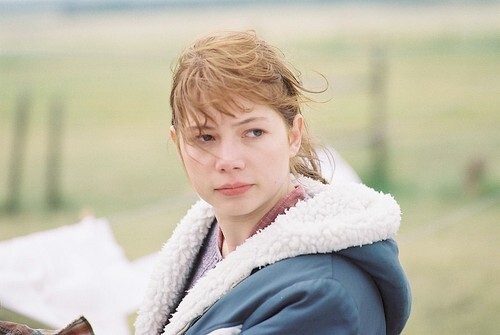 Michelle Williams
She played the bad girl with a heart of gold on "Dawson's Creek," but Michelle Williams quickly proved there was a whole lot more to her than high school melodrama. She has been nominated for an Oscar in a dramatic role ("Brokeback Mountain"), played comedy ("Dick" and "The Baxter") and done her fair share of independents ("But I'm a Cheerleader," "The Hawk Is Dying.") Next up she stars with Jonathan Rhys Meyers in "Bronte."
(Kimberly French / Focus Features)
Katie Holmes
As Mrs. Cruise, Katie Holmes is in a league (headspace? nightmare?) all her own, but there was a time, after "Dawson's Creek" and before Tom's romantic proposal in Paris, when it seemed Holmes was poised for a respectable film career. She had a small but memorable role in the critically acclaimed "Wonder Boys," starred as a troubled young New Yorker in "Pieces of April" and played the love interest in "Batman Begins."
(Gabriel Bouys / AFP/Getty Images)
Ashton Kutcher
Ashton Kutcher warmed up for "Punk'd" and Demi Moore as the dopey but adorable Michael Kelso in "That 70s Show." Now he's a one-man goldmine who stars in family friendly fare like "Cheaper By the Dozen" while creating an empire based on hidden-camera shows. ("The Real Wedding Crashers"?—that's his.)
(Chris Pizzello / AP)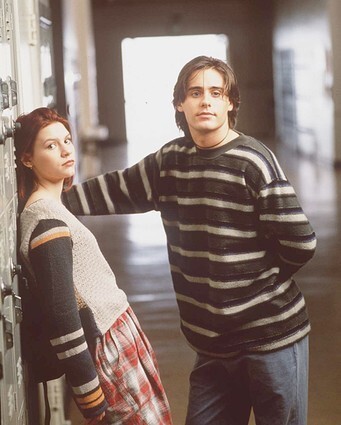 Claire Danes and Jared Leto
Claire Danes and Jared Leto have launched hit-and-miss movie careers from the short-lived but chronically-obsessed-over grunge-era cult favorite "My So-Called Life." His has been slightly more successful. He also wears more eyeliner.
(IPTC)
Jennifer Love Hewitt
Jennifer Love Hewitt left the safe, but slightly dreary clutches of her orphaned family in "Party of Five" for a brief film career as a slasher target in "I Know What You Did Last Summer" and opposite Jackie Chan in the ill-conceived "The Tuxedo" before returning to the little screen as the star of "The Ghost Whisperer."
(Charley Gallay / Getty Images)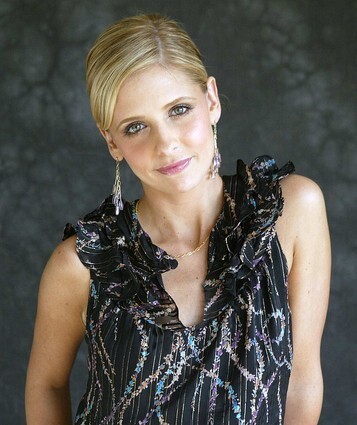 Sarah Michelle Gellar
Sarah Michelle Gellar, wasn't the first "Buffy" but starring in the TV version of "Buffy the Vampire Slayer" was apparently the path to big-screen fame. The starlet first appeared to the world as the wooden stake-clutching cheerleader in the cult favorite high school adventure series. Now she's a horror movie staple.
(Ric Francis / AP)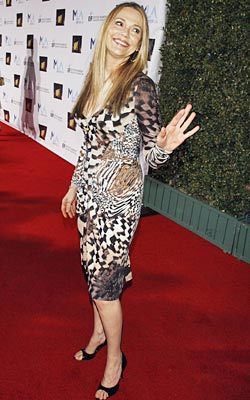 Peggy Lipton
"The Mod Squad" star Peggy Lipton broke free from her undercover high school detective work to become a fashion and pop icon of the '60s.
(Kevin Winter / Getty Images)
Elizabeth Berkley
After five years of playing Jessie Spano on "Saved by the Bell," Elizabeth Berkley resoundingly distanced herself from her good-girl persona by playing the manipulative, breast-flashing, I-don't-know-how-to-pronounce-"Versace"-but-that-won't-stop-me-from-sleeping-my-way-to-the-top character of Nomi Malone in "Showgirls." Since then Berkley has carved out a nice career for herself, mostly playing bimbos, while her "Bell" co-stars remain pop-culture novelties.
(IPTC)