7 Images
The Ministry presents: horrible 2009 fashion trends that must live forever
Spiky road warrior dresses
Champions:
Rihanna
,
Katy Perry
and anybody who's a fan of the high-fashion design duo
the Blonds
. A few spikes on the shoulder (
a la Fergie
) are not enough ...
(Theo Wargo / Getty Images)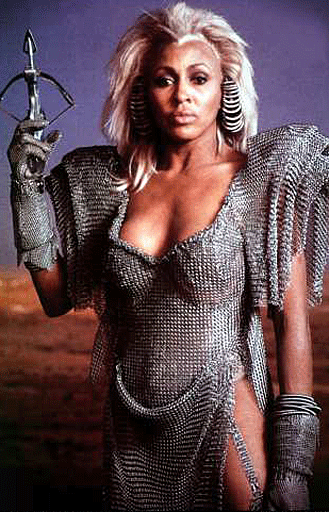 Spiky road warrior dresses, Part 2
... that's
Auntie Entity
(not full-on "Road Warrior").
(Beitia Archives / Digital Press)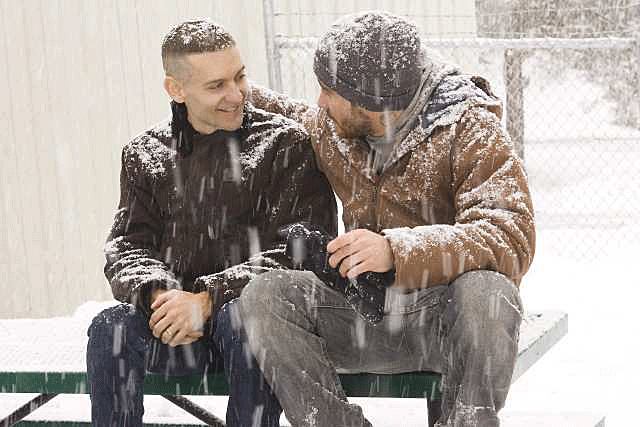 Hair on top of the head, but none on the sides of the head
Think jarhead
Tobey Maguire
in "Brothers," or
Rihanna
in -- all the time. It's fun to wonder how much hair one can pile on top of one's head before it starts spilling over into the forbidden side-of-the-head zone.
(Lorey Sebastian / Lionsgate)
Hobo drifter Buddha facial scruff
There was a lot of good men's facial scruff this year, but unless it's braided -- I'm looking at you,
Brad Pitt
-- it ain't 2009.
(Koji Sasahara / Associated Press)
Lobster claw shoes
OK, so, these were never really a trend, and to be totally up front about it, designer
Alexander McQueen
calls them armadillo shoes, or something, but if
Lady Gaga
wears it -- and
in a video, mind you
, something that can mesmerize you over and over again, not just once on a red carpet -- then it is hereby dubbed 2009 fashion. Besides ...
(Francois Guillot AFP / Getty Images)
Quite dastardly Michael Caine glasses
I will not say that
Justin Timberlake
rocked these big black frames this year, because, like booties, after this post, I will never use the word "rocked" in that capacity again. But
he did wear them quite well
, and I'm sure whatever artful Italian heists he pulled were a smashing success.
-- Leslie Gornstein
This gallery of celebrity fashion trends so bad they should be immortalized has been brought to you by the Ministry of Gossip. Follow us on Twitter @LATcelebs and on Facebook at facebook.com/ministryofgossip. Bonus points if you follow us in a pair of those lobster claw shoes.
(Gabriel Bouys / AFP / Getty Images)