Details of Germanwings copilot's life, death emerge; friends are shocked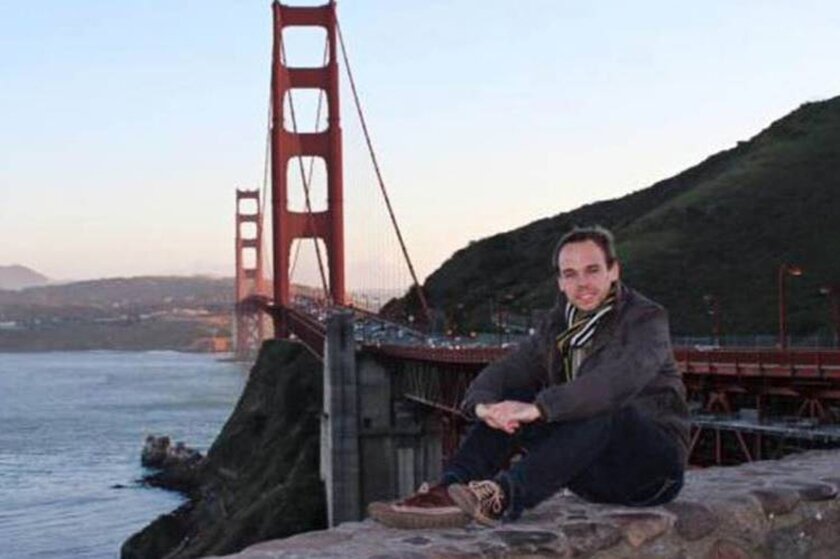 Reporting from Berlin —
The silence in the cockpit during the last eight minutes of doomed Germanwings Flight 9525 was broken only by the copilot's even breathing.
Measured and controlled, the sound of breathing picked up by the cockpit voice recorder was enough for investigators of Tuesday's crash in the French Alps to conclude that Andreas Lubitz was conscious and deliberate in directing the Airbus A320 to divert from its cruising altitude into a sharp and fatal descent.
UPDATE: French prosecutor says Germanwings copilot appeared to want to destroy the plane
Lubitz's employers, German and French authorities, his friends at a private flying club and his acquaintances and neighbors were speechless at the news that the 27-year-old who had exuded pride in his piloting job could have intentionally killed himself and all 149 others on board.
Nothing in Lubitz's recent behavior, on or off the job, seems to have drawn attention or tipped off colleagues that he might be emotionally unstable or poised to lash out in a rare act of suicide and mass killing by a certified aviator.
The young copilot had flown with the Lufthansa subsidiary Germanwings since September 2013, logging 630 flight hours without incident, Lufthansa Chief Executive Carsten Spohr said at a news conference in Cologne, Germany.
UPDATES: Latest developments on the crash
Lubitz, who was single, divided his free time between his parents' home in the town of Montabaur, in Germany's Rhineland-Palatinate state, and a small apartment in Duesseldorf, the latter searched Thursday by police looking for clues to motives.
Duesseldorf was the Germanwings hub from which Lubitz flew and the destination of the doomed flight that slammed full-speed into a French mountainside en route from Barcelona on Tuesday morning. The plane was smashed to pieces by the impact, scattering debris and bodies across remote snow-dusted slopes.
Examination of the plane's cockpit voice recorder showed that Lubitz was breathing normally and apparently conscious as the plane's captain pounded on the cockpit door to regain entrance after leaving for a bathroom break. The door was locked from the inside to override the captain's code input, French prosecutor Brice Robin told reporters in Marseille, France.
"He didn't say a word after the captain left the cockpit," Robin said, recounting the sounds of the commander vacating his seat at the controls and the cockpit door being closed behind him.
"One can hear at this point human breathing inside the cockpit and up to the moment of impact," Robin said. "That means that the copilot was alive. His breaths were normal. This wasn't the breathing of a man having a heart attack. One didn't have the sense that he was feeling panic."
Lubitz had no known association with extremist or terrorist groups, Robin said, an assertion repeated by German Interior Minister Thomas de Maiziere.
The copilot's parents were among the crash victims' relatives gathered near the disaster site as emergency response workers pored over the wreckage, Robin said. They were being kept apart from the rest of the mourners and news media, he said.
Spohr said Lubitz had passed all medical and aviation tests "with flying colors" after flight training that began in 2008. He worked for 11 months as a steward while waiting for a pilot's position to open with Germanwings, Spohr said.
"It's part of our DNA at Lufthansa. We don't just seek out intelligence, but psychological suitability" when hiring flight crews, Spohr said. "We trust all of our pilots. They are and remain the best in the world."
Lubitz interrupted his flight training for three months in 2008, Spohr said, declining to disclose the reasons for the break, citing German regulations on the privacy of medical records. Spohr also asserted that such interruptions in a pilot's training are not uncommon.
In September 2013, Lubitz was recognized by the U.S. Federal Aviation Administration as a member of the "prestigious FAA Airmen Certification Database," a list of fliers who "have met or exceeded the high educational, licensing and medical standards established by the FAA," Aviation Business Gazette reported at the time.
Lubitz underwent a regular flight fitness checkup Jan. 27, and nothing out of the ordinary was revealed, according to German news media citing state transportation authorities in Duesseldorf. He had also passed security checks in 2008 and 2010, they said.
Lubitz's Facebook page was unremarkable in its compilation of "likes" and links, the German broadcaster N24 reported before the page was taken down by investigators.
The page included the late pilot's thumbs-up on the Burger King in his hometown as well as for a climbing wall and sports club in Koblenz.
Neighbors and friends in Montabaur told reporters that Lubitz was quiet and unassuming, with a sense of humor reflected in his Facebook links to comic websites, his favorite said to be "Laugh Until Your Face Hurts," N24 said [link in German].
One friend interviewed by the broadcaster on camera but who declined to identify himself said Lubitz had suffered a bout of depression last year and described it as "bad."
Other acquaintances described him, though, as affable and having exhibited no signs of distress.
Lubitz was a member since his teens of the LSC Westerwald flying club near Montabaur and was reported to participate in an Internet chat room focused on the A320.
An acquaintance from the club, Peter Ruecker, told German news media that Lubitz "gave off a good feeling. He was happy he had a job with Germanwings and he was doing well." He described Lubitz as "rather quiet" but friendly.
The private flight club issued a statement on its website after Lubitz was identified among the crash victims.
"As a youth, Andreas became a member of the club. He wanted to realize his dreams of flying. He began as a student of gliding and managed to advance to become a pilot of Airbus A320s," the club said.
"The members of LSC Westerwald are grieving for Andreas and all the other 149 victims of the catastrophe," it said.
It offered its condolences to the victims' families and said that "we will not forget Andreas."
UPDATES: Latest developments on the crash
How do you get through a locked cockpit door?
Traveling by plane: Trends show it is getting safer
Hassan is a special correspondent. Special correspondents Jabeen Bhatti in Berlin and Kim Willsher in Paris contributed to this report.
Follow @cjwilliamslat on Twitter for the latest international news.

---
Must-read stories from the L.A. Times
Get all the day's most vital news with our Today's Headlines newsletter, sent every weekday morning.
You may occasionally receive promotional content from the Los Angeles Times.