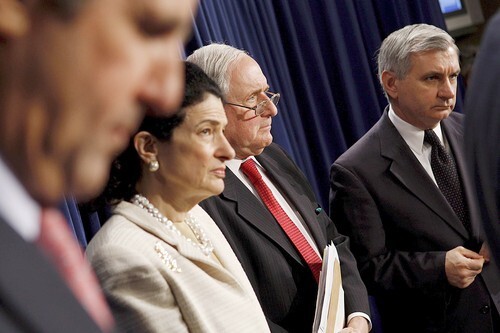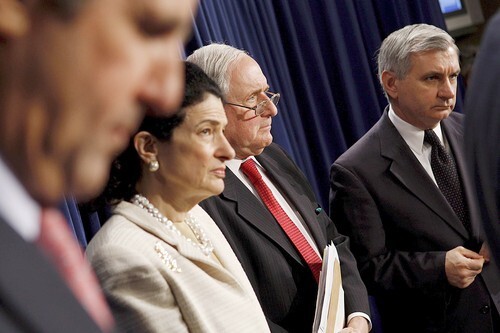 Democratic Sens. John F. Kerry, left, Carl Levin and Jack Reed join GOP Sen. Olympia J. Snowe to answer questions about a bipartisan supported amendment on Iraq. On Tuesday, the Senate staged a rare overnight debate devoted to the Iraq war.
(EPA/SHAWN THEW)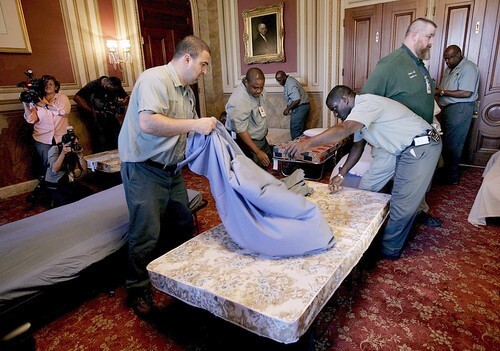 Workers set up cots near the Senate chamber. With a vote on a pullout plan set for today, Democrats held the session hoping to depict the GOP as out of touch with the public on the war.
(EPA/STEFAN ZAKLIN)
If anything is seen as symbolic of the United States' failure to deliver on its promise that life would be better without Saddam Hussein, it is the lack of reliable electricity.
Sajjad Fuad, left, and brother Ali study by the light of a lantern in their Baghdad home. Many Baghdad residents use generators to fill the long gaps in state-provided power.
(AP Photo/Karim Kadim)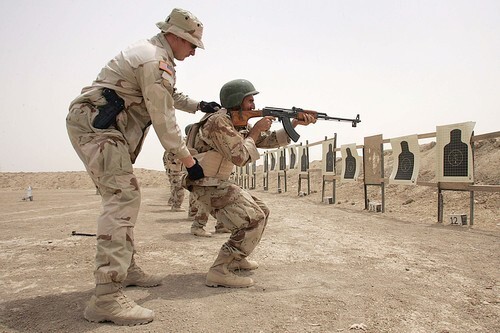 A U.S. Special Forces supervisor trains Iraqi soldiers near Baqubah. Some proposals suggest that the U.S. scale back its forces and concentrate on training Iraqis and other core missions, which an Iraqi senior official called "fuzzy thinking."
(John Moore / Getty Images)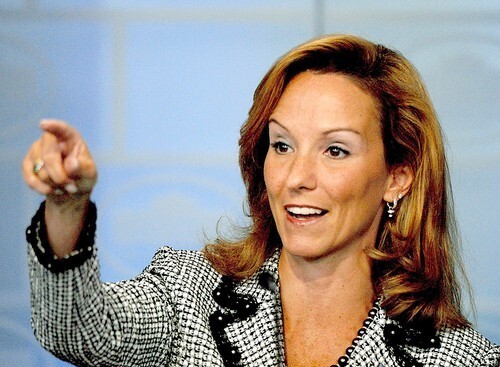 Frances Townsend, the Bush administration's domestic security and counter-terrorism advisor, talks to reporters about the new National Intelligence Estimate.
The document says counter-terrorism efforts have constrained the ability of Al Qaeda to launch attacks in the United States. But it warns that the country is in a "heightened threat environment"
(Getty Images)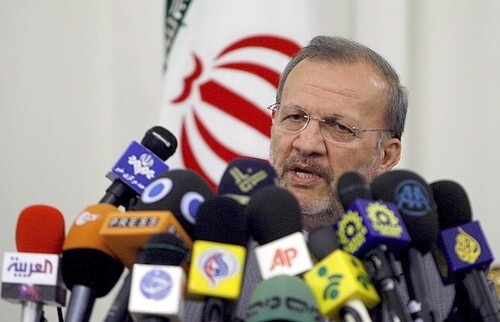 Both U.S. and Iranian officials said they were ready to return to discussions about security in Iraq. In Tehran, Foreign Minister Manouchehr Mottaki says Iran would accept a U.S. invitation for such discussions.
(EPA/ABEDIN TAHERKENAREH)