7 Images
Jeane Kirkpatrick | 1926-2006
1985
Jeane Kirkpatrick is among conservative leaders meeting President Reagan meets in the Oval Office in 1985.
(Charles Tasnadi / AP)
1985
U.S. Ambassador to the United Nations Jeane J. Kirkpatrick raises her hand to veto a Security Council resolution condemning Israel's crackdown in southern Lebanon on the March 12, 1985.
(Marty Lederhandler / AP)
1986
Jeane J. Kirkpatrick is greeted by Israeli Defense Minister Yitzhak Rabin in Tel Aviv, in this December 1986 file photo.
(Anat Givon)
1988
President Reagan jokes with former U.N. Ambassador Jeane Kirkpatrick at the Conservative Political Action Conference in Washington in 1988.
(Doug Mills / AP)
1997
Jeane J. Kirkpatrick appearing on Capitol Hill in October 1997.
(Joyce Naltchayan AFP/Getty Images)
1999
Jeane Kirkpatrick and former Secretary of State Henry Kissinger appear before the House International Relations Committee regarding the U.S. role in Kosovo.
(Dennis Cook / AP)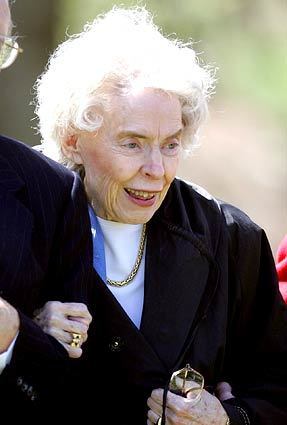 2006
Jeane Kirkpatrick arrives for funeral services for former Defense Secretary Caspar Weinberger in April.
(Pablo Martinez Monsivais / AP)