Texas sheriff says Trump's theory that border agents were attacked is unlikely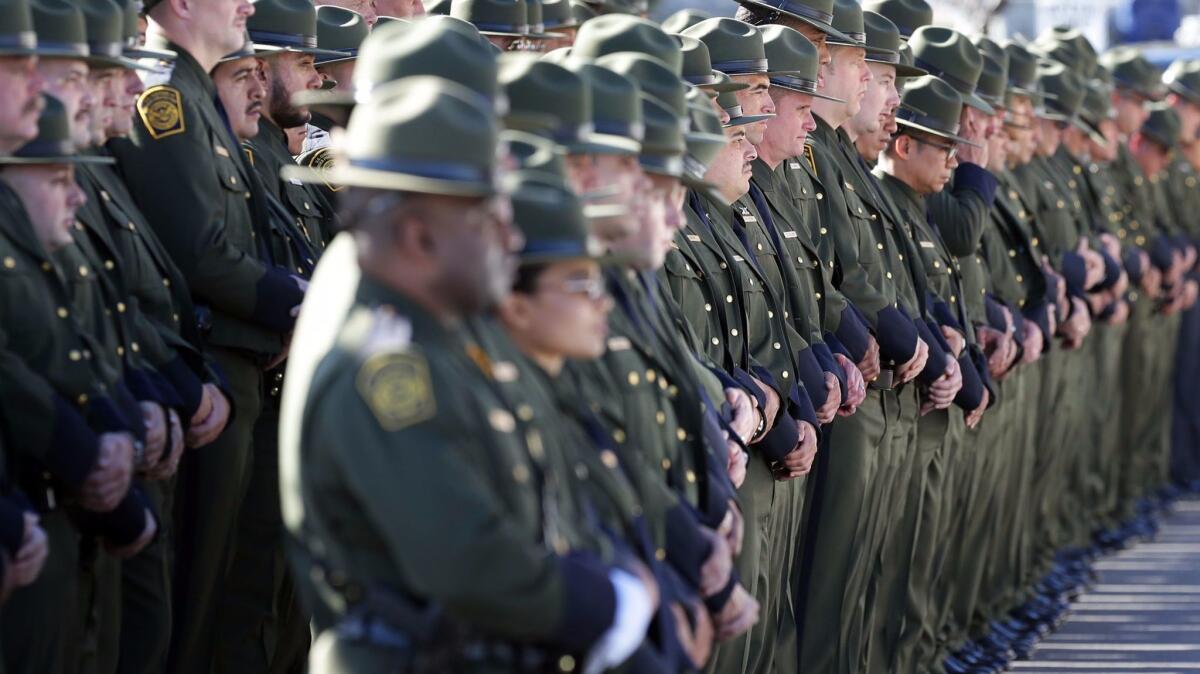 Reporting from VAN HORN, Texas —
A Texas sheriff who was among the first people to reach two badly injured U.S. Border Patrol agents said he thinks they may have been sideswiped accidentally by a tractor-trailer, not attacked, as President Trump and some others have suggested.
The injured agents were found the night of Nov. 18 along a culvert next to Interstate 10 near Van Horn, which is about 110 miles southeast of El Paso and about 30 miles from the border with Mexico.
Agent Rogelio Martinez succumbed to traumatic head injuries and broken bones. His partner, who has not been identified, was seriously injured and hospitalized for several days. The agent has no memory of what happened that night.
Culberson County Sheriff Oscar Carrillo said he thinks a tractor-trailer may have accidentally sideswiped the two, the Dallas Morning News reported.
I-10 is a heavily traveled route for truck drivers and accidents regularly occur, some due to wind drafts and others from drivers over-correcting after drifting across lanes, Carrillo said.
"From the beginning we were radioed to assist in the incident as an injury, not an assault," Carrillo told the newspaper. "That's the way it was communicated to us.
"If this was an assault, believe me, as sheriff, I'd be the first one out there emphasizing safety in our community and with our deputies, pairing them up," he added.
It's not clear why Martinez and his partner were along the highway and U.S. Customs and Border Protection only said in a statement that they "were responding to activity."
A Border Patrol union, the National Border Patrol Council, has said the two were attacked and struck with a rock or rocks.
Trump, Sen. Ted Cruz (R-Texas) and Texas Gov. Greg Abbott also have said the two were attacked, with Trump using the incident to renew his call for a border wall between the U.S. and Mexico.
Special Agent in Charge Emmerson Buie Jr. in the FBI's El Paso office said last week that investigators were treating the incident as a "potential assault," but that they could not rule out other scenarios.
Federal officials have released few details about the circumstances leading to their injuries.
The FBI announced Thursday a $45,000 reward for information leading to solving the mystery surrounding Martinez's death and a new digital billboard campaign to promote the reward. The agency is asking for statements from anyone who drove through Van Horn between 10 p.m. and midnight on Nov. 18.
Sign up for Essential California for news, features and recommendations from the L.A. Times and beyond in your inbox six days a week.
You may occasionally receive promotional content from the Los Angeles Times.