At 10,000 feet in Colorado's Rockies, a library takes shape, blending nature and books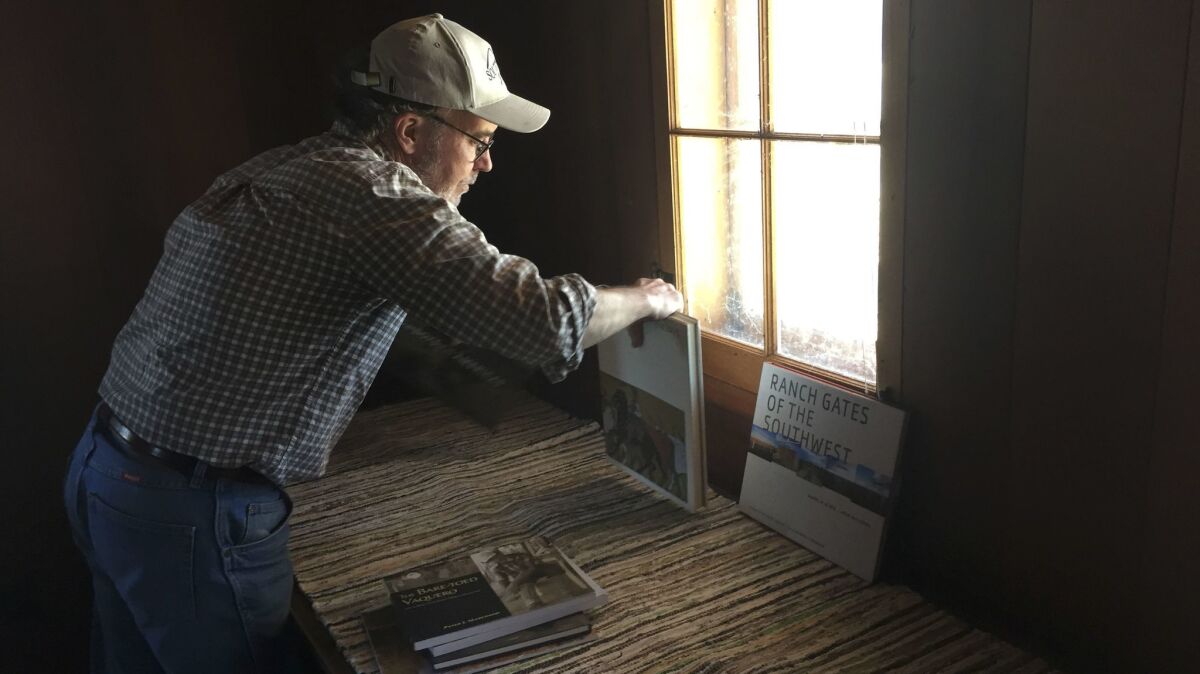 Reporting from SOUTH PARK, Colo. —
Jeff Lee and his wife, Ann Martin, have worked at the Tattered Cover bookstore in Denver for years, quietly nursing a dream that seemed far beyond their reach.
Avid lovers of books and nature, they conspired to marry the two in a vast library woven into the Western landscape — a literary refuge where patrons could spend the night among the books, attend lectures and maybe catch a trout.
The seemingly quixotic pursuit crossed the boundary into reality four years ago when they got hold of Buffalo Peaks Ranch in rural South Park, a lucky break that fueled their grand vision and inspired hundreds of others who shared it.
From the archives: A photo essay about the library's origins »
"Books are powerful tools that help us understand the world around us," Lee said. "And we wanted to help people form a connection to the land."
The nascent Rocky Mountain Land Library sits 10,000 feet above sea level in an emerald valley studded with snowy peaks 60 miles southwest of Denver. Majestic Reinecker Ridge runs behind the 1,500-acre ranch while the Middle Fork of the South Platte River tumbles along the edge.
Elk and pronghorn antelope wander the hills. Low-slung badgers shuffle through the grass. Rustic buildings — a bunkhouse, horse barn, sheep barn, cook's house, corral and a main house — dot the rolling landscape.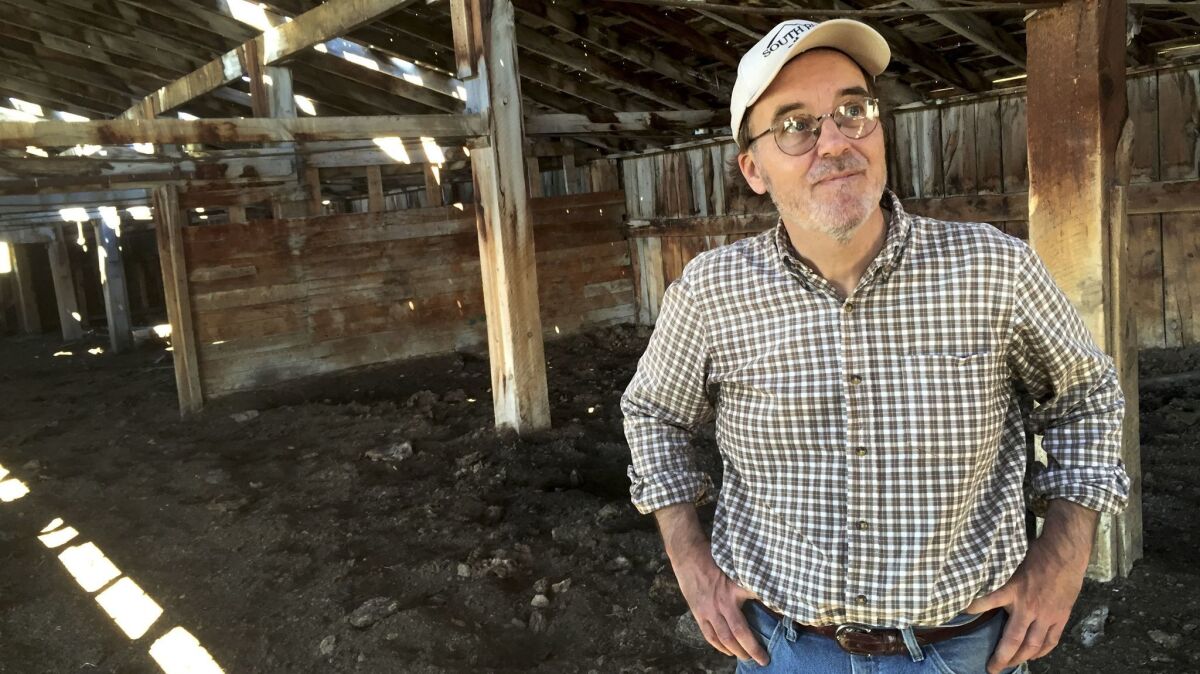 Each will house a collection of books, with rooms dedicated to mining, railroads, ranching, the fur trade, natural history, Native Americans and literature.
"We started with the assumption that we would build a big library out here. But over the years we came to a different conclusion," said Lee, 62. "We decided we'd build the library into existing structures."
The couple has sunk $250,000 of their own money into the place and recently raised more than $140,000 in a Kickstarter campaign. Grants and donations have flowed in, allowing them to repair a roof here, paint a building there. But there is still no plumbing or electricity, and the library probably won't have regular hours for three years. The final price tag may hit $5 million.
The sheer scope of the project occasionally prompted the couple to wonder whether erecting a shrine to the printed page, albeit a beautiful one, is viable in a world of iPads, Kindles and short attention spans.
"I was not optimistic for a while, but then things started changing and it seemed more and more people were interested in books again," Lee said. "In fact, I'm surprised by the number of young people who come out to help us. I know how much I love the land and know others do too."
One of those people is Ben Sherrill, 30, who drove from Denver on a recent Saturday to help set up some book rooms.
"I think there is a pushback against technology among many young people," he said, sitting on a porch facing a bank of willows near the river. "Books are making a comeback like vinyl records."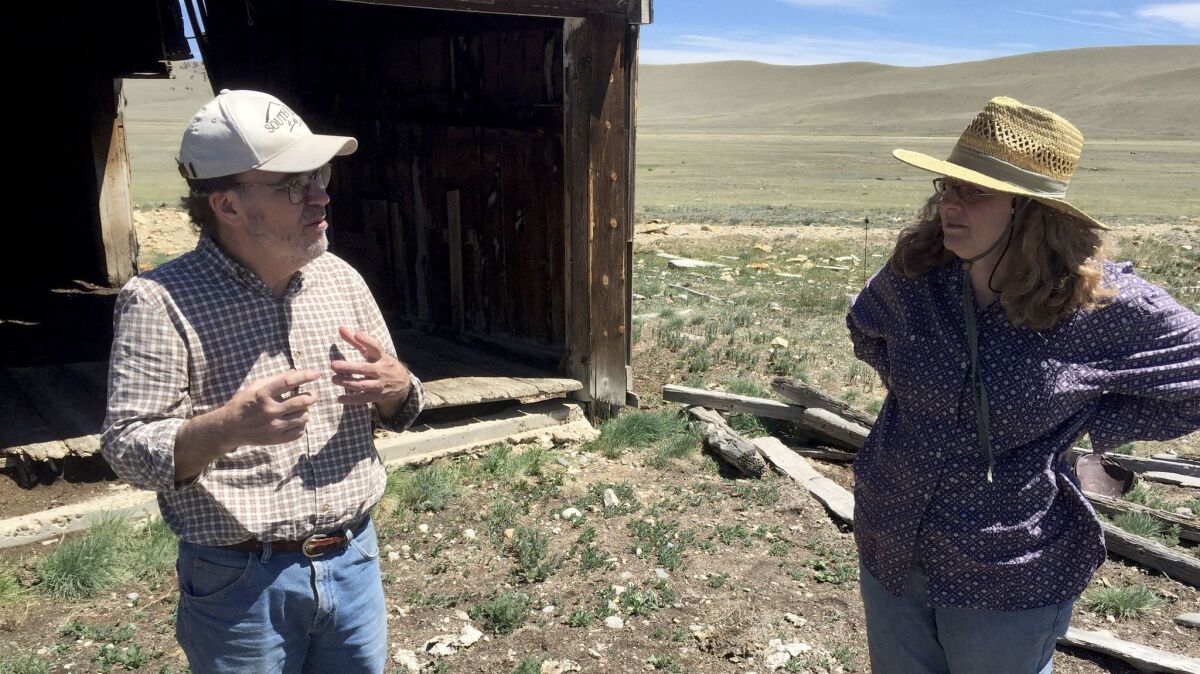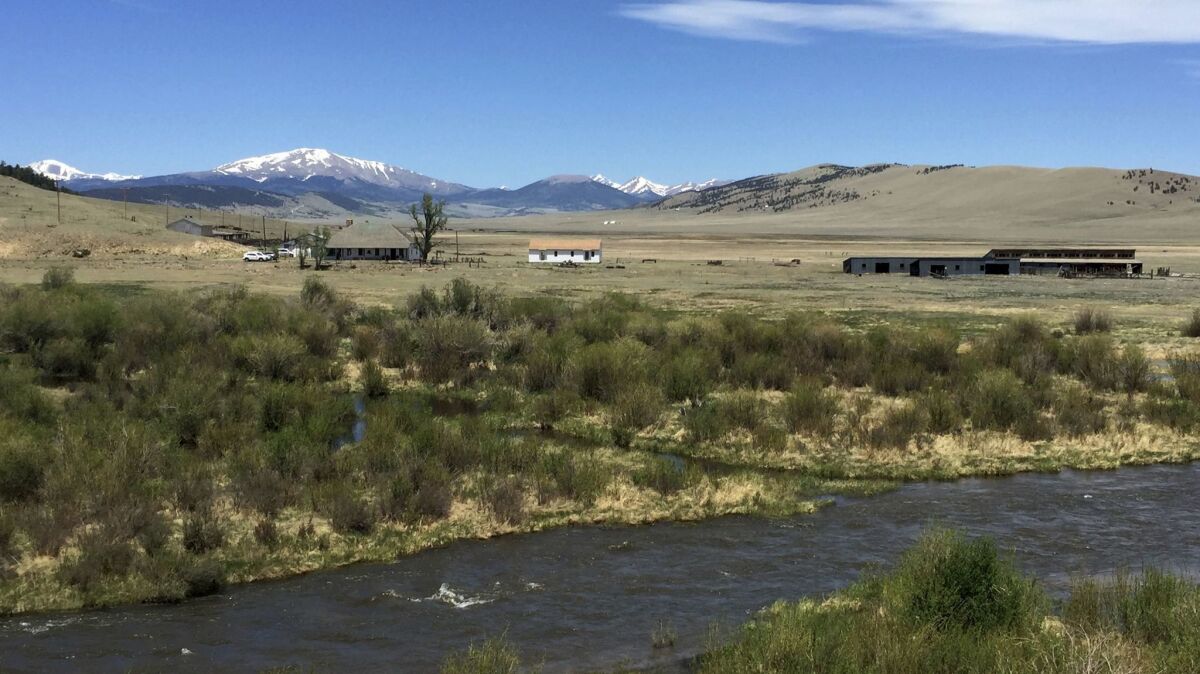 Andrew Spencer, executive director of heritage, tourism and community development in Park County, said his office is getting more requests from young people, especially millennials, for "experiences that go beyond the computer or smartphone."
"We are living in a high-tech, social media world, and here Jeff and Ann are providing an authentic, timeless experience," he said.
The idea came to the couple after visiting St. Deiniol's Library in Wales in the 1990s. Now known as Gladstone's Library, the "residential library" is a sort of hotel hybrid where visitors can rent a room for the night.
"We stayed in this Harry Potter-like dorm along with all these other travelers," Martin said. "You slept among the books. So Jeff and I said, 'Why can't we do this in the Rockies?'''
The concept seemed simple enough.
"The library would tell the story of the land," Lee said.
And they already had the books, a personal collection of nearly 40,000 stashed in their Denver basement.
But they needed property. And buildings. And, most of all, money. They floated the idea to librarians and experts on the West. One professor finally told them to "just start doing stuff."
Then they heard the city of Aurora owned a ranch in South Park, best known for the irreverent cartoon created by Colorado's Trey Parker and Matt Stone.
Aurora bought the land, which included the empty Buffalo Peaks Ranch, to gain access to a nearby reservoir. The couple saw their chance. They pitched the library idea and the city went for it, leasing them the ranch at a steep discount.
Lee and Martin are big-idea people, romantics even, who admit to being not the slightest bit handy when it comes to fixing things up. A small army of volunteers, and fundraisers, have helped them transform the place building by building.
The local rodents apparently have a taste for literature as well. On one building, a sign beside a cow skull reads, "Critters love books too — please close door when done!"
Lee, originally from Connecticut, trained as a geologist. Martin, 55, grew up in a family of readers in Colorado. They visited libraries often and books were the favored gifts on special occasions. Both adored the Western landscape.
As they walked around the ranch, they pointed out the seemingly endless rehabilitation projects — fences that sagged, gates that didn't open properly. But that didn't stop them from imagining the future.
"We plan on having a dining hall and bunkhouses," Martin said. "We may have tents or yurts for people to sleep in."
Martin stepped over elk dung and wandered into an old barn. Swallows darted in and out.
"This is my favorite building," she said.
It may become the natural history library.
Though not officially open to the public, the library holds regular workshops and lectures by artists, authors and photographers that draw people from Denver, Colorado Springs and Fort Collins. Visitors drop in all the time.
Lee and Martin returned to the main house and resumed shelving books. It was an eclectic array: "Ranch Gates of the Southwest," "Mustangs and Cow Horses," "The Bare-Toed Vaquero" and "Charles Goodnight — A Man for All Ages."
Lee, a quiet, impeccably polite man, seemed happiest when his hands were holding a book.
He looked approvingly at one richly illustrated volume titled "Beautifully Grotesque Fish of The American West."
"A book can really be an object of beauty," he said, placing it gently on the shelf.
Kelly is a special correspondent.
---
Must-read stories from the L.A. Times
Get the day's top news with our Today's Headlines newsletter, sent every weekday morning.
You may occasionally receive promotional content from the Los Angeles Times.