Maya Angelou would have turned 90 today. But for years, she didn't celebrate her birthday because of Martin Luther King's death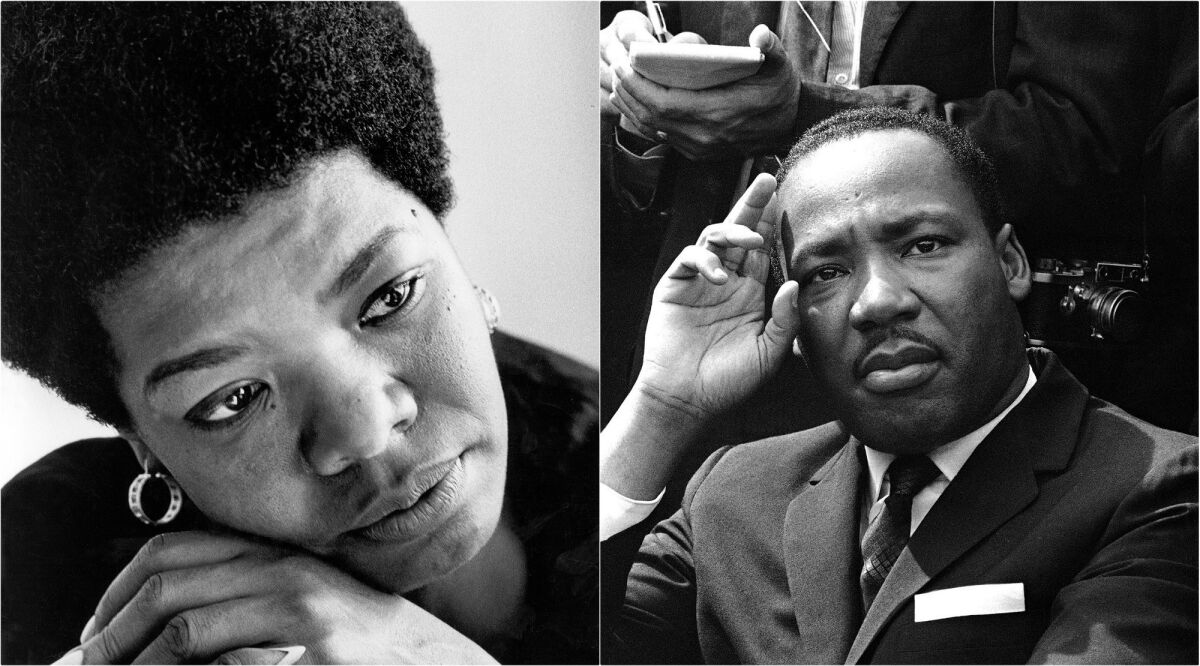 Maya Angelou spent much of April 4,1968, in her New York City apartment kitchen, making all her favorite dishes — Texas chili with no beans, baked ham, candied yams and pineapple upside-down cake — in preparation for her 40th birthday celebration.
That evening, her friend Dolly arrived looking grief-stricken. Dolly broke the news: Martin Luther King Jr. had been shot in Memphis. He was dead.

For the record:
6:55 p.m. April 4, 2018An earlier version of this article implied that King was shot on the morning of April 4, 1968. He was shot in the evening.
When the truth finally struck her, Angelou ran out of her apartment and, with her neighbors, walked to Harlem to mourn King's death, according to her biography written by Donna Brown Agins.
"Life stopped for me for a few days. Just terrible," Angelou said in a 2014 interview with Canadian talk show host George Stroumboulopoulos. "I couldn't believe that this great man's great dreams — great dreamer, this person who dared to love everybody — could be killed before he could realize his dream."
RELATED: How MLK's death affected a nation, as told by those who remember it »
For years, Angelou, who died in 2014, did not celebrate her own birthday — a painful reminder of King's death. But for over 30 years, she and King's widow, Coretta Scott King, would meet, call or send each other flowers every April 4.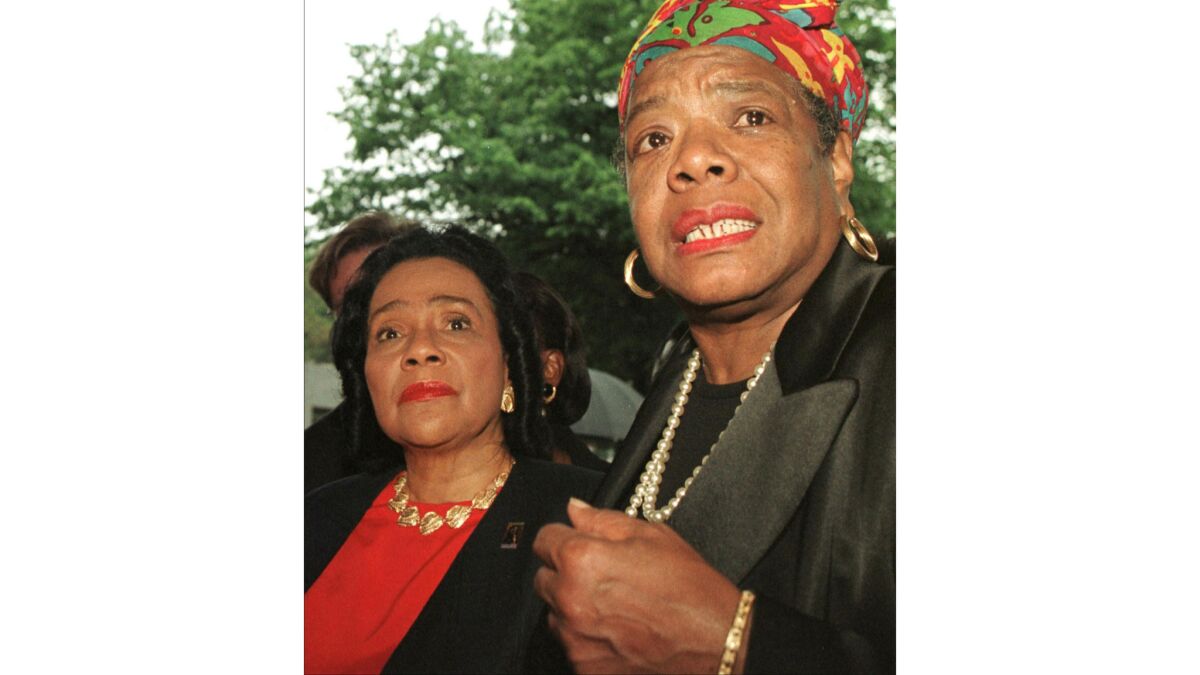 Angelou was inspired to join the civil rights movement after hearing King deliver a speech in Harlem in 1960. She and comedian Godfrey Cambridge staged the play "Cabaret for Freedom," and proceeds from the production went to the Southern Christian Leadership Conference, which King helped organize and served as its first president.
She later became northern coordinator for the SCLC, and two months into her tenure, Angelou met King during one of his visits to New York.
RELATED: Thousands mark 50th anniversary of MLK's death with pledges to continue his fight for civil rights »
Angelou remembered King as a "prince of peace" in an interview with Scholastic.
"He literally believed in peace," she said. "That doesn't mean a lack of work in stirring up the grasses and stirring up the masses."
Angelou went on to international acclaim with her first memoir, "I Know Why the Caged Bird Sings," published the year after King's death and with the encouragement of her friend the novelist James Baldwin. In 1993, she became the first African American and first woman to read at a presidential inauguration, when she recited her poem "On the Pulse of Morning" for President Clinton's first swearing-in.
In "Rainbow in the Cloud," another memoir published posthumously, she wrote of King: "It is a great blessing to have lived in the time of Martin Luther King Jr., when forgiveness and generosity of spirit encouraged our citizenry to work for a better world for everybody."
Must-read stories from the L.A. Times
Get the day's top news with our Today's Headlines newsletter, sent every weekday morning.
You may occasionally receive promotional content from the Los Angeles Times.