14 Images
The marijuana legalization movement
A long line of buyers trails from a store selling marijuana in Pueblo West, Colo., on Jan. 1 as the nation's first recreational pot industry opened its doors.
(John Wark / Associated Press)
Sean Azzariti, a veteran of the Iraq war, prepares to make the first legal recreational marijuana purchase in Colorado from advocate Betty Aldworth at the 3-D Denver Discrete Dispensary in Denver.
(Theo Stroomer / Getty Images)
An employee works below a menu board inside the Evergreen Apothecary in Denver.
(Matthew Staver / Bloomberg)
Employees David Marlow, right, and Chris Broussard work the sales counter inside Medicine Man marijuana retail store, which opened as a legal recreational retail outlet in Denver at the beginning of 2014.
(Brennan Linsley / Associated Press)
A line forms outside the Cannabis Club on Main Street in downtown Breckenridge, Colo., for an 8 a.m. opening of the store.
(Kathryn Scott Osler / Associated Press)
Jeff Decker and his wife, Carly Tangney-Decker, hold their 8-month daughter, Mabel Tangney-Decker, in their home in Kingston, N.Y. The couple is pushing for the state of New York to legalize medical marijuana to help Mabel, who has a rare genetic disorder that causes seizures.
(Philip Kamrass / Associated Press)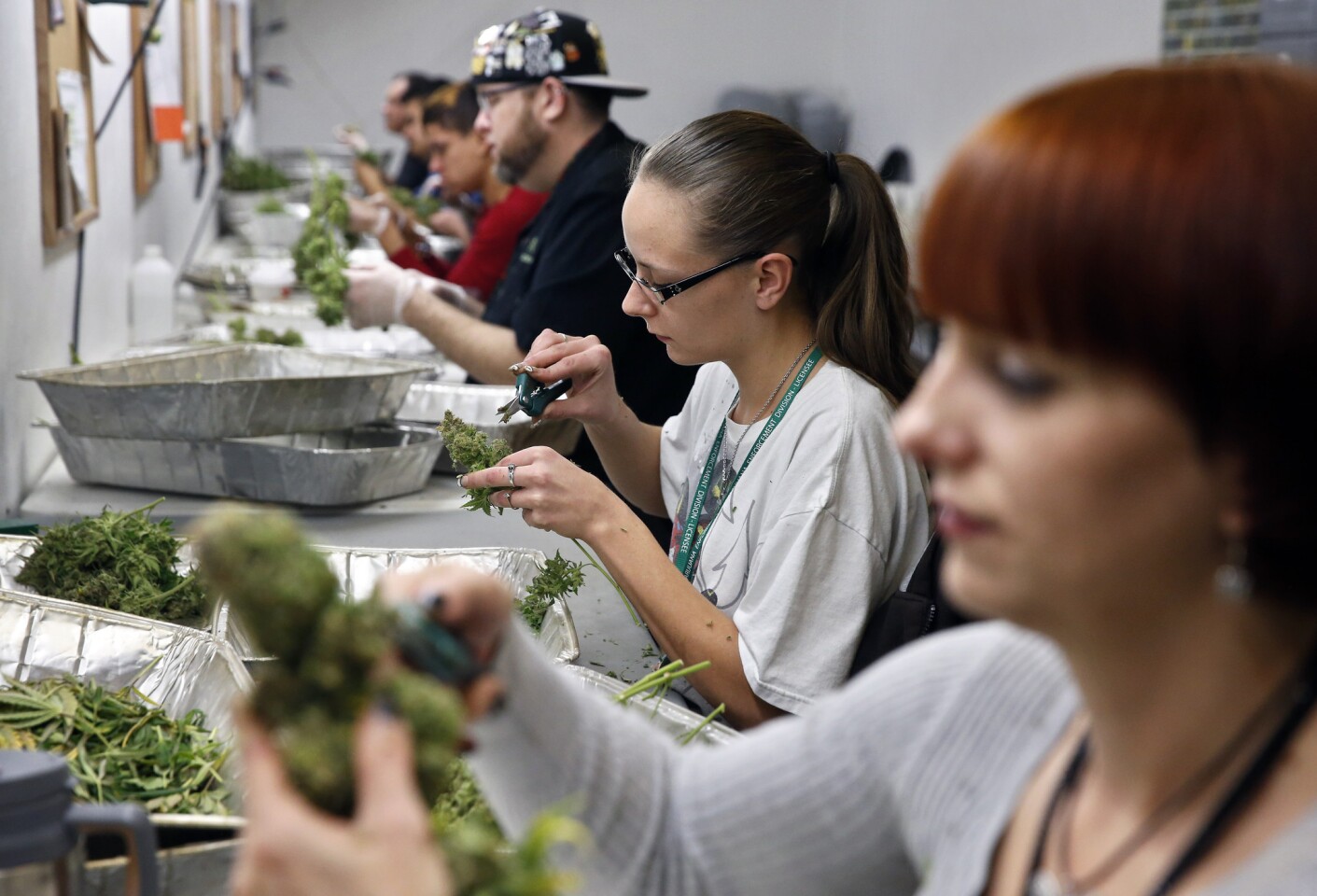 Employees trim pot plants to be sold at Medicine Man marijuana dispensary in Denver.
(Brennan Linsley / Associated Press)
Illinois Gov. Pat Quinn hands a pen to state Rep. Lou Lang as he signs a bill legalizing medical marijuana in Chicago.
(Scott Eisen / Associated Press)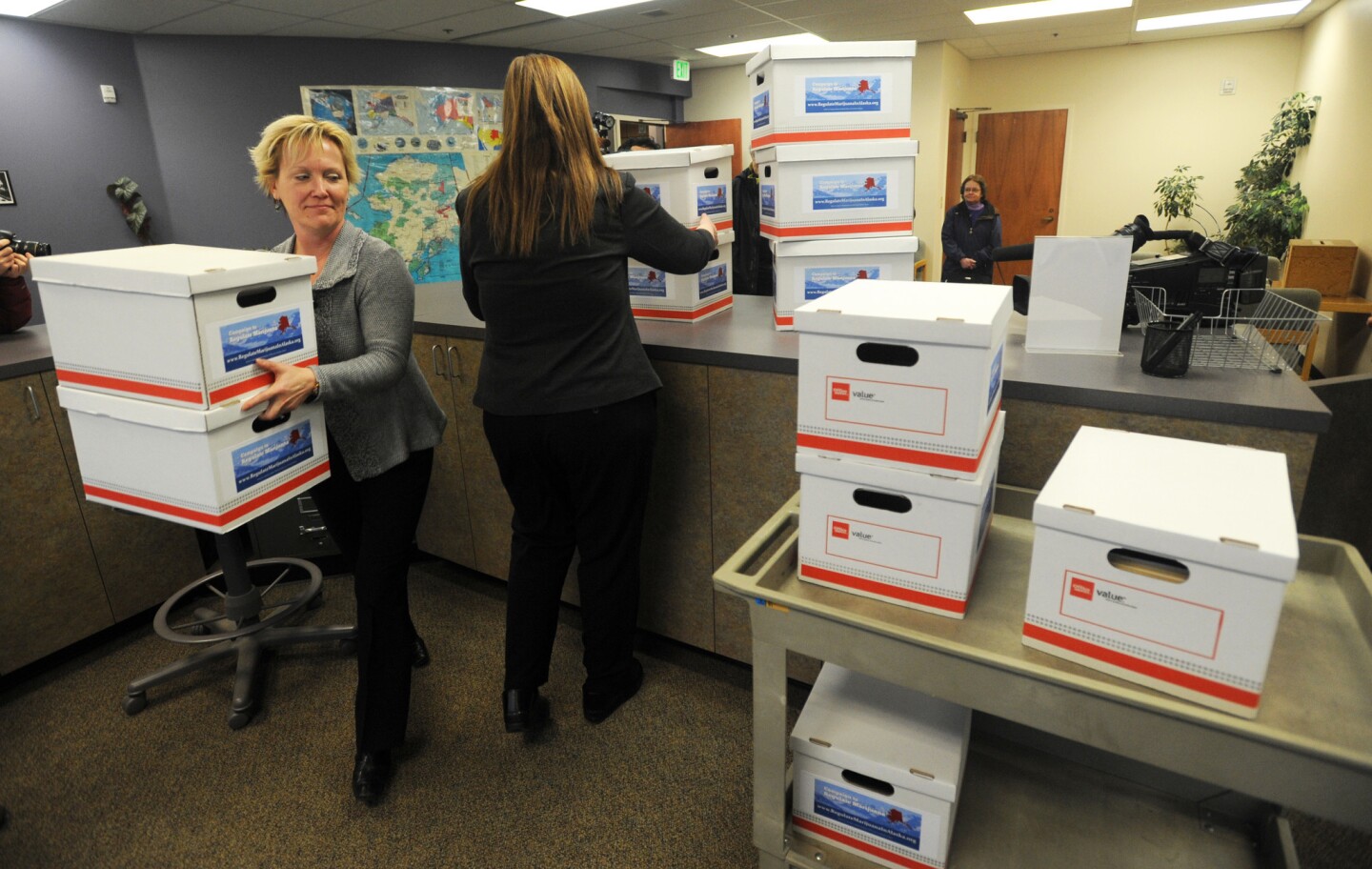 Katrin Haugh, left, and Carol Thompson, of the Absentee and Petition Office begin processing 20 boxes containing more than 46,000 signatures for a proposed ballot initiative to legalize recreational use of marijuana in Alaska.
(Erik Hill / Associated Press)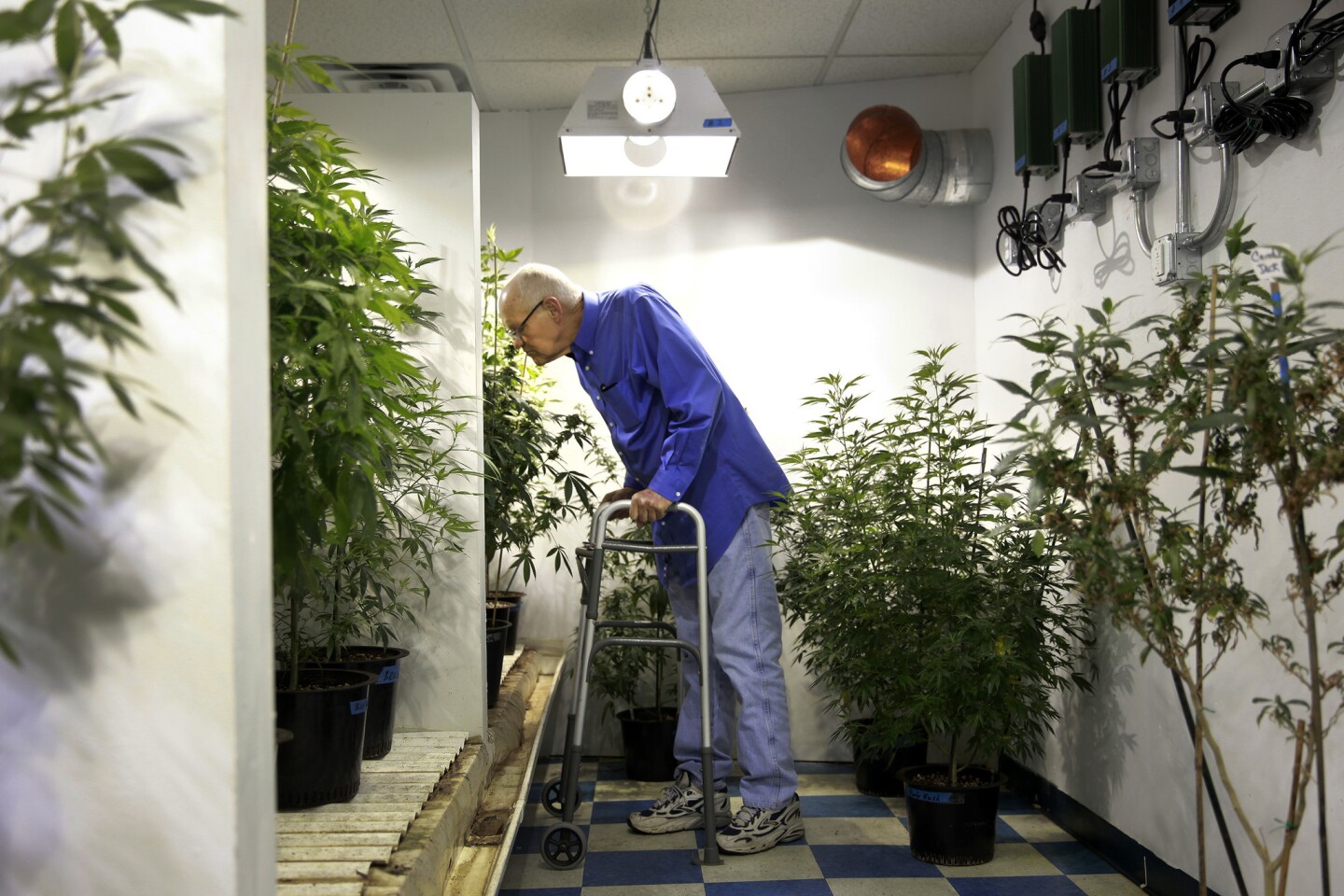 Then City Council member Bill Rosendahl tours the premises of Herbal Cure Medicinal Collective, of which he is a member, in L.A.
(Jay L. Clendenin / Los Angeles Times)
Although the transit district in Portland, Maine, has banned tobacco ads, it accepted $2,500 to display marijuana billboards on the outside of four of its 32 city buses and in two bus shelters. Maine voters will decide this year whether to legalize marijuana.
(MCT)
A car passes by the Cannabis Station, a marijuana dispensary in downtown Denver.
(Genaro Molina / Los Angeles Times)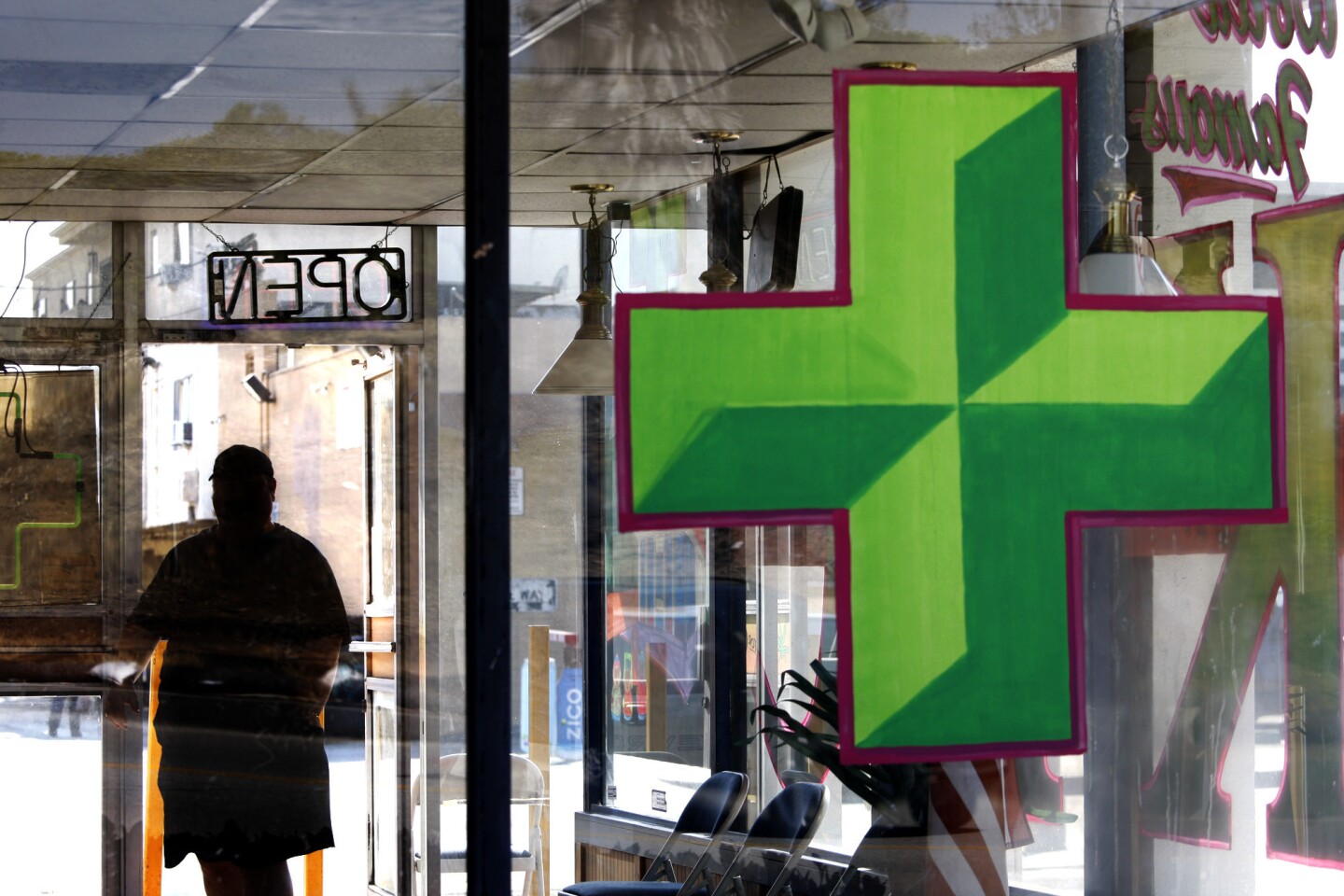 A man enters a medical marijuana dispensary in Los Angeles.
(Genaro Molina / Los Angeles Times)
Volunteer Gregory Lyons of Oakland makes calls at Oaksterdam University in support of Prop. 19, a marijuana legalization initiative.
(Brian van der Brug / Los Angeles Times)