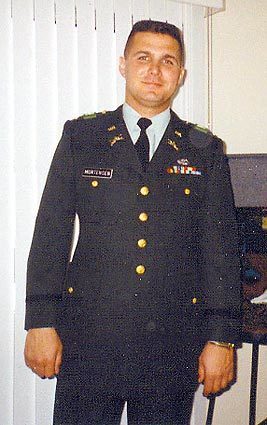 5 Images
Looking for a deal in Las Vegas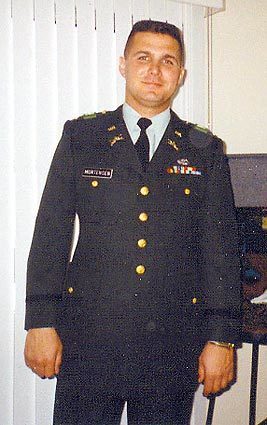 A family photo of Ronald L. Mortensen in his military uniform, before his service as a Las Vegas police officer.
(Las Vegas Tribune)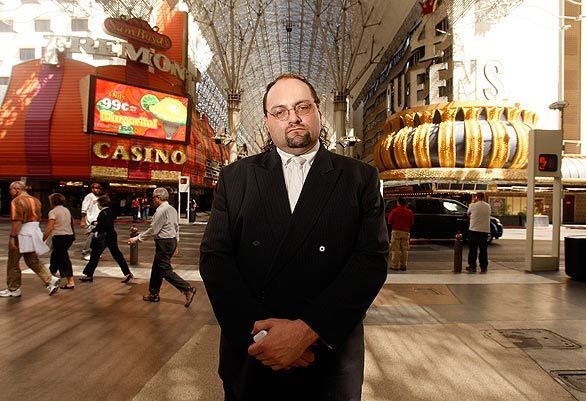 Edward B. Gould is a 6-foot-8, 270-pound convicted racketeer with a colorful past in crime, telemarketing and wrestling. He tipped authorities to Mortensen's plan but ended up indicted in the scheme. "I thought I was doing the right thing. I still do," says Gould, 43. "I don't deserve this."
(Isaac Brekken / For The Times)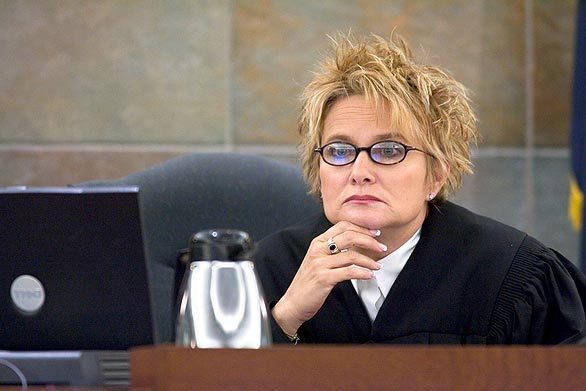 Judge Nancy Saitta in her Clark County district courtroom in 2006, the year she heard Mortensen's appeal. She was later elected to the Nevada Supreme Court.
(Steve Marcus / Las Vegas Sun)
Mortensen on trial in 1997. His gun was used to kill a man in an off-duty confrontation after his birthday celebration. Mortensen said his partner did it. The jury convicted Mortensen.
(Gary Thompson / Las Vegas Review-Journal)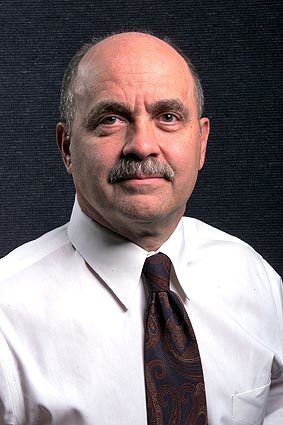 Joe Saitta, a former Secret Service officer, was a friend of a friend of Mortensen. He was also the husband of the judge handling his case.
(Sam Morris / Las Vegas Sun)