Frozen Niagara Falls are melting ... melting!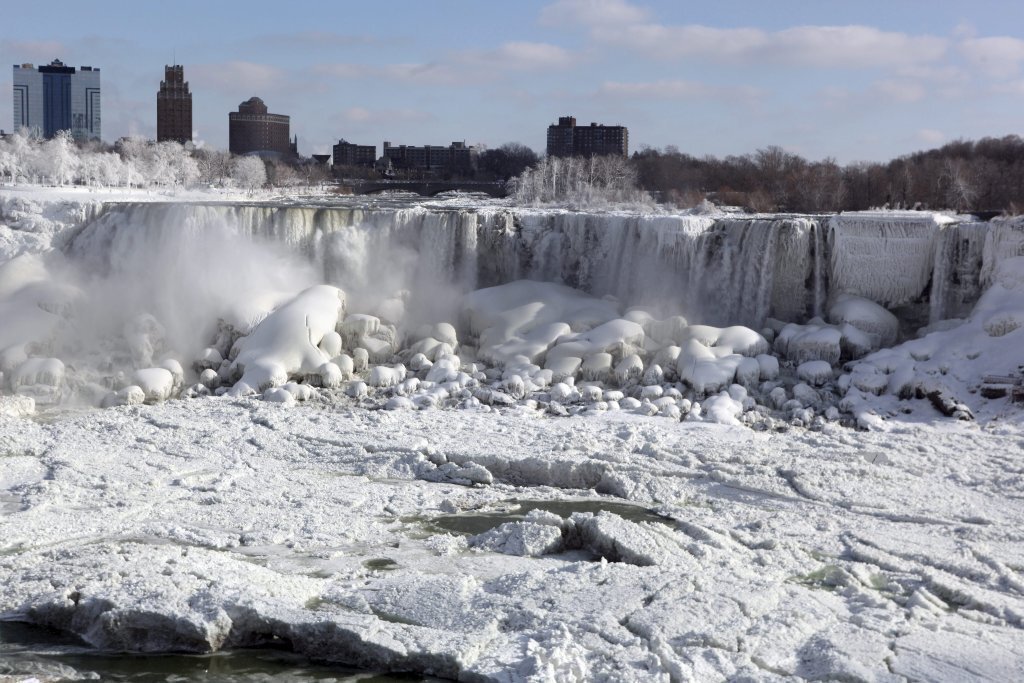 The cascade at Niagara Falls was a scene of steam, snow and ice amid the polar vortex.
(Rick Warne / EPA)
Plumes of mist over the partially frozen Niagara Falls.
(Rick Warne / EPA)
A rainbow adds a slice of color at Niagara Falls.
(Rick Warne / EPA)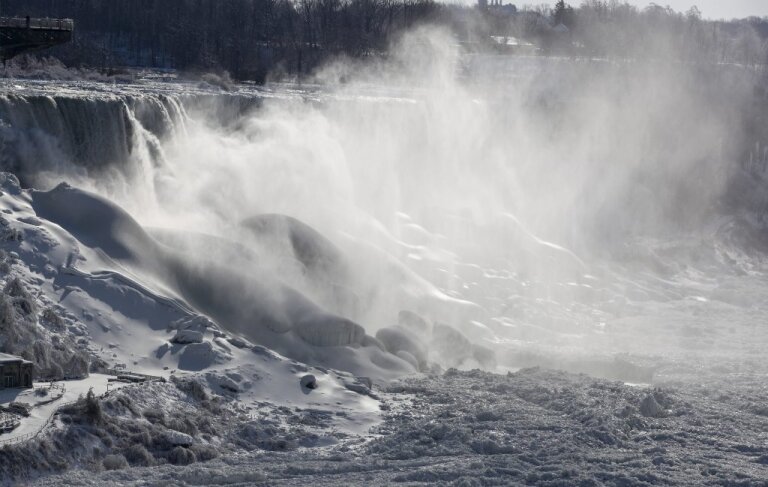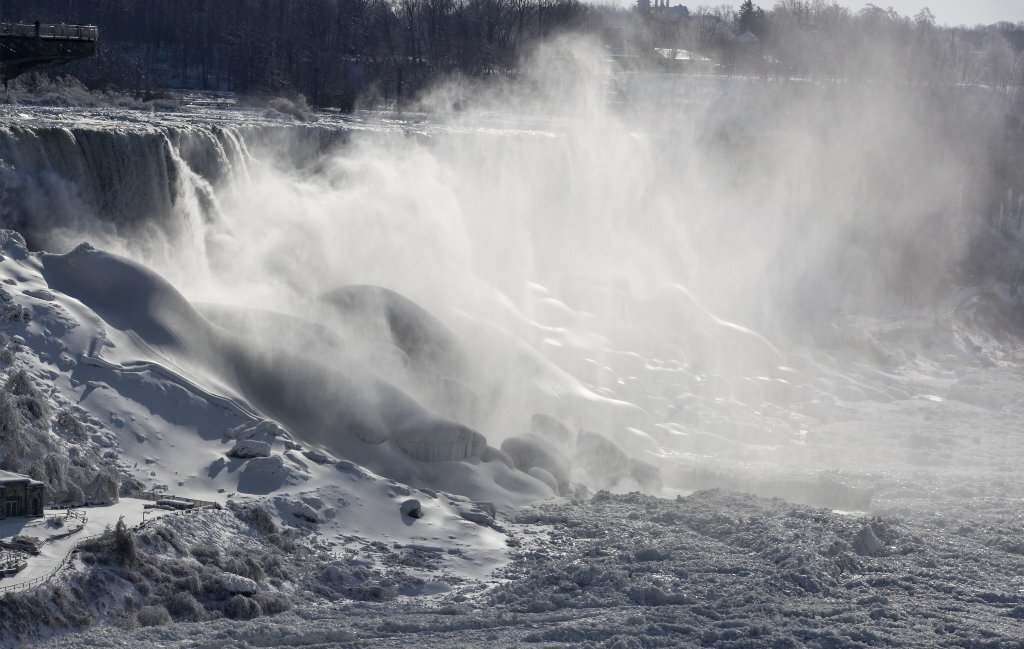 Extreme cold brought new beauty to the falls.
(Rick Warne / EPA)
Frozen Niagara Falls? There's been some argument online over the amount of ice at the legendary cascade that straddles the U.S.-Canadian border. The falls were not frozen solid, but extremely cold temperatures brought partial freezing.
It was an icy white wonderland, a silver lining to the polar vortex (see the photos above). And now it's melting.
The temperature at the falls Friday morning at about 10 a.m. EST was 30 degrees and rising. According to the Weather Channel, the temperature will sneak above the freezing point Friday, hitting 38 degrees. Monday may see temperatures in the 40s.
During the deep freeze, Ontario's Niagara Parks tweeted that the falls were definitely not frozen solid, and posted a photo of when they were truly a solid chunk of ice. The 1890 photo shows people standing on the falls.
The falls are flowing nicely now, as seen on the live webcam.
The East Coast could go from freezing this weekend to near-record highs -- "from well below normal to well above normal in five days," a meteorologist told the Los Angeles Times.
Although few will miss the polar vortex, the frozen falls were lovely while they lasted.
Might be cold today, but these folks standing on the FROZEN Niagara Falls didn't seem to mind in 1890 pic.twitter.com/eGqYNRlCBW— Niagara Parks (@NiagaraParks) January 7, 2014
Amazing - Niagara Falls freezes over due to 'polar vortex' https://t.co/lcnnmCouU8 pic.twitter.com/mt9YYSqP2K— Craig Platt (@FairfaxTravel) January 10, 2014
Follow me @AmyTheHub
---
Must-read stories from the L.A. Times
Get all the day's most vital news with our Today's Headlines newsletter, sent every weekday morning.
You may occasionally receive promotional content from the Los Angeles Times.