4 Images
Vulnerable to sway
ACCIDENT SCENE
Marissa Sternberg was a passenger in this Toyota Land Cruiser towing a U-Haul trailer. The trailer, which was later found to have inoperable brakes, took control of the Land Cruiser and caused it to flip, severely injuring Sternberg.
()
LONGTIME FRIEND
Corina Maya Hollander (with her dog Cheyenne) and Marissa Sternberg shared a love of animals. Recalling the moments before the accident, Hollander says, "I knew something bad was going to happen."
(Al Seib / LAT)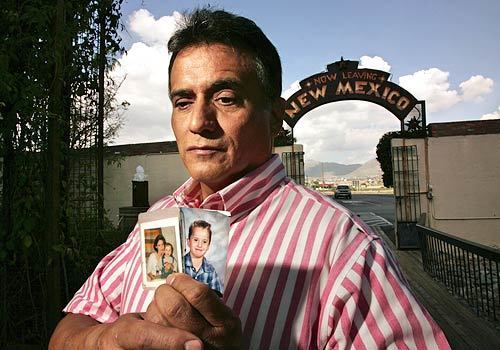 Mario Lozano
Mario Lozano's companion, Maria Lozano-Millan, and their son, Luis, were killed in a sway-related crash.
(Al Seib / LAT)
Chris Burke
Chris Burke with his wife, Corry, who was left paralyzed in a sway-related crash.
(David Kohl / For The Times)