Pennsylvania girl who received lung transplant now awake, responsive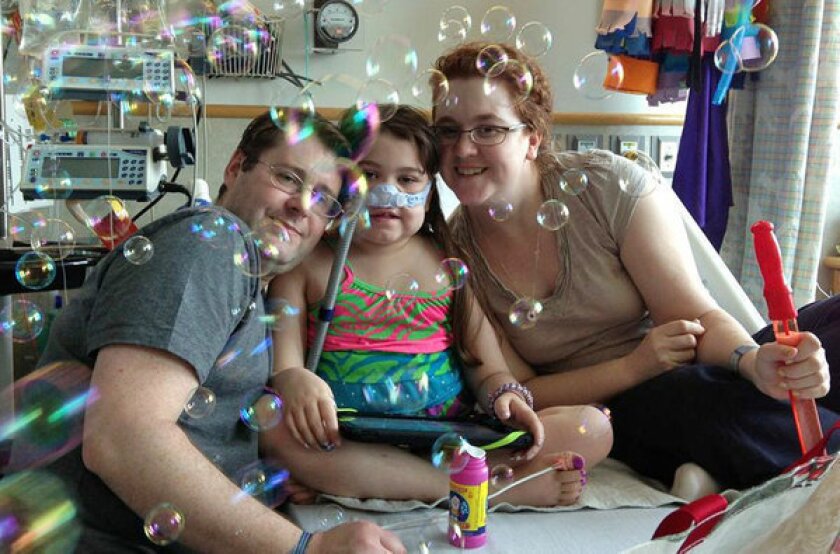 <i>This post has been corrected, as indicated below.</i>
The 10-year-old Pennsylvania girl who received adult organs in a controversial double lung transplant surgery is awake and responsive, a family spokeswoman said.
Sarah Murnaghan was awake Friday evening and responding to "yes" or "no" questions by nodding, Tracy Simon said.
The girl, who suffers from severe cystic fibrosis, was transferred two days earlier from a high-frequency breathing machine called an oscillator to a normal ventilator. At that point, doctors were able to bring her out of a medically-induced coma.
This was Sarah's first time awake since entering sedation before the six-hour surgery on June 12.
"These are some really good steps in the right direction," Simon said.
She added that Sarah is frustrated, however, by the tube keeping her from talking.
The surgery occurred after a federal judge issued a temporary restraining order that suspended the age limit for the nation's transplant rules. Sarah had previously been on the transplant list for only pediatric lungs because she was younger than 12.
The family first asked Health and Human Services Secretary Kathleen Sebelius for permission for the girl to receive adult lungs, but Sebelius said she could not bypass rules already in place.
[For the record, 3:30 p.m., July 2: The original post said the surgery was on June 19. It was on June 12.]
ALSO:
State, federal officials investigate possible new leak at Hanford
Wildfire, one of dozens in West, threatens Colorado mountain town
Zimmerman judge rules experts can't testify on screams in 911 tape
Twitter: @devkelly17
---
Must-read stories from the L.A. Times
Get all the day's most vital news with our Today's Headlines newsletter, sent every weekday morning.
You may occasionally receive promotional content from the Los Angeles Times.