Prison: O.J. Simpson not caught stealing cookies, oatmeal or otherwise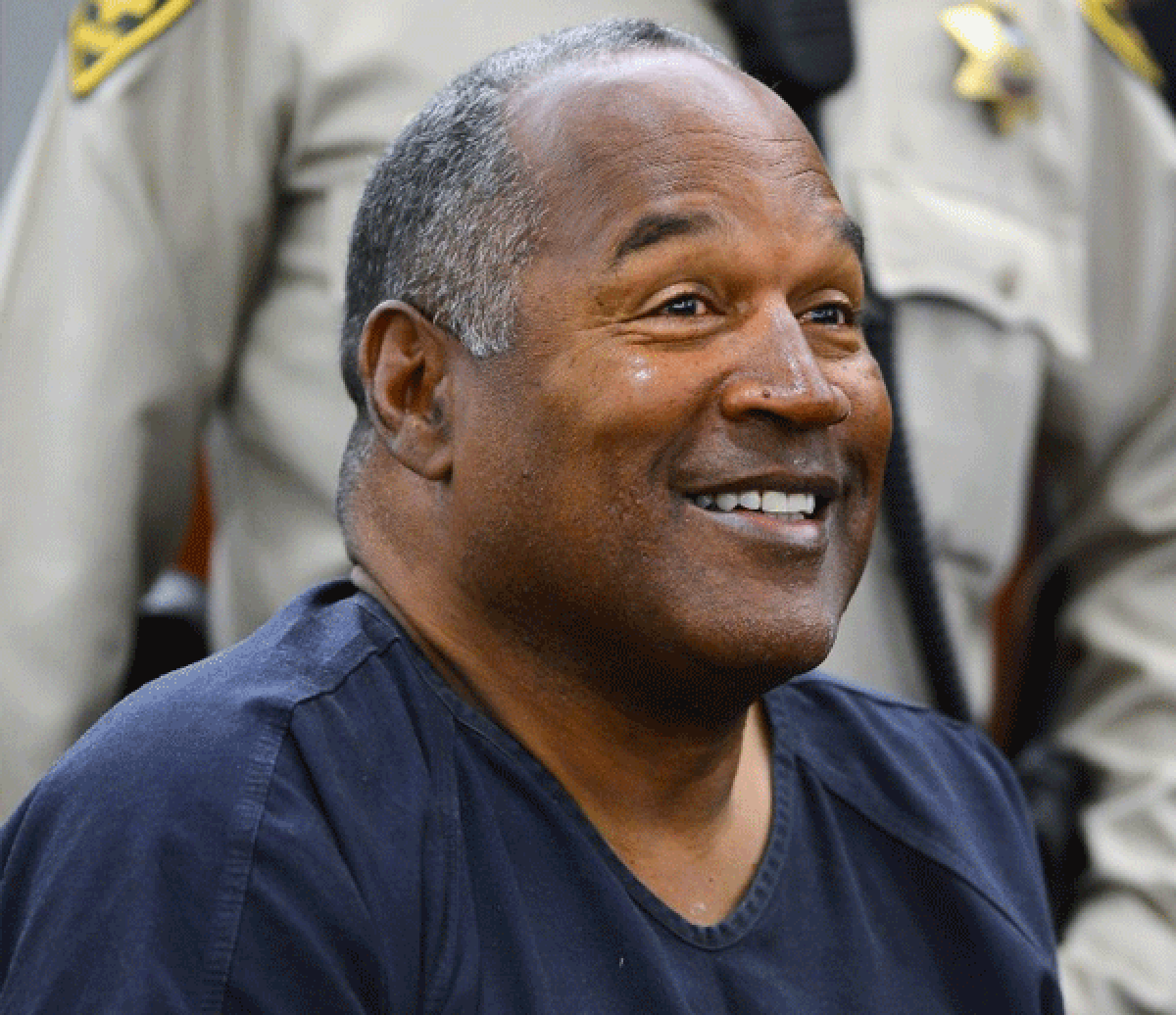 O.J. Simpson was caught stealing cookies in prison? The story has been among the Web's most popular in recent days -- even making it to broadcast news with footage of the former football great with his stomach looking paunchy. And it's not true, says a prison representative.
But unnamed sources told the National Enquirer -- and it spread from there.
So we asked officials at Lovelock Correctional Center in Nevada.
"There is no validity to the reports that inmate Simpson was caught stealing cookies," the public information officer for the Nevada Department of Corrections told the Los Angeles Times on Friday.
The rumor was that "inmate Simpson" stuffed oatmeal cookies into his shirt, a guard pulled them out and other inmates LOL'd so hard they actually fell over.
It provided news outlets the opportunity to note Simpson's weight. When he was in gridiron condition, Simpson weighed 212 pounds, according to the NFL. Fox Sports has decided he weighs 300 pounds. And the New York Post has him doing "lard" time. Ouch.
As for Simpson, he insists he's a model prisoner. In July, he touted his good behavior to parole officials and sought leniency. As the L.A. Times' John Glionna reported, Simpson was granted parole on several of his 2008 convictions for kidnapping and armed robbery stemming from his attempt to retrieve sports memorabilia.
But the disgraced former Heisman Trophy winner and USC running back still faces at least four more years in prison on sentences that were ordered to run consecutively.
Simpson has sought a new trial on the charges, arguing that his former lawyer on the case, Yale Galanter, performed poorly. Clark County District Judge Linda Marie Bell held a weeklong hearing on the issue in May, and Simpson awaits her ruling.
ALSO:
Pilot's heart attack forces emergency landing
Major bridge shut down after drivers notice it's sagging
For sale: Kurt Cobain's childhood home, Nirvana nostalgia, bad carpet
Sign up for Essential California for the L.A. Times biggest news, features and recommendations in your inbox six days a week.
You may occasionally receive promotional content from the Los Angeles Times.