Army Corps of Engineers to monitor dam water pollution in Northwest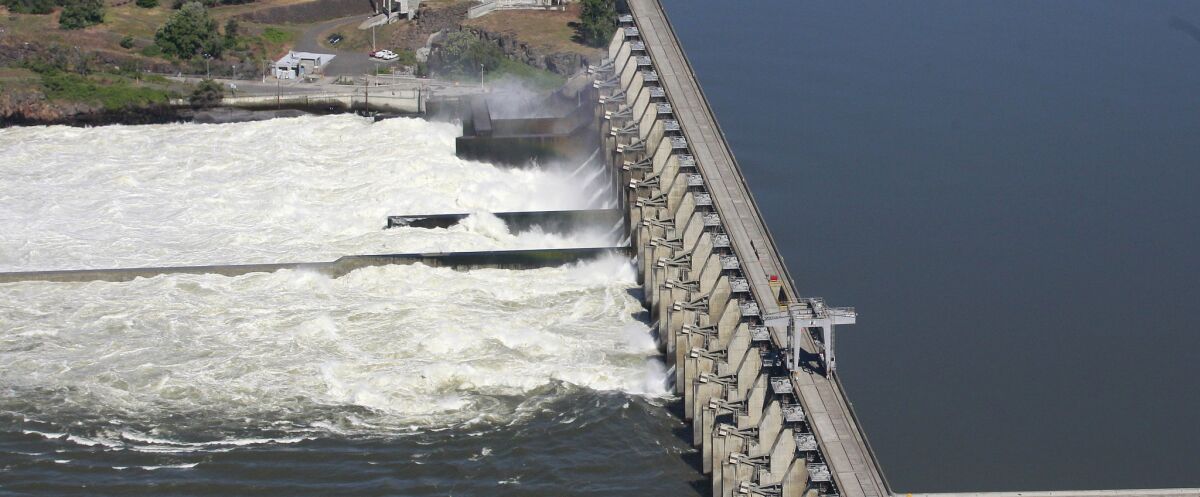 The U.S. Army Corps of Engineers will have to notify environmental groups when pollutants pass through the government dams along the Columbia and Snake rivers in Oregon and Washington, in a groundbreaking settlement announced on Monday.
As part of the agreement the Army Corps must apply to the federal Environmental Protection Agency for clean water permits for its dams and for the first time must monitor the amount of pollution being discharged into the rivers.
The settlement was announced by Columbia Riverkeeper, which praised the agreement as a key step in controlling oil leakages from machinery at eight Columbia and Snake river dams operated by the Army Corps.
"This is a huge day for clean water," said Brett VandenHeuvel, Columbia Riverkeeper's executive director. "For years, the dams have discharged harmful oil pollution into the Columbia and Snake rivers, and finally that will stop. With the dams coming into compliance with the Clean Water Act, hopefully we will see an end to toxic spills and chronic seepage of pollutants that have been harming our community."
According to the group, the settlement was filed in U.S. District Court in Portland, Ore., and ends the year-old lawsuit in which the group alleged that the Army Corps violated the Clean Water Act with unmonitored, unpermitted oil discharges from the eight hydroelectric dams.
"The original suit described dozens of oil spills and chronic oil leaks at the dams. For example, in 2012, the Army Corps reported discharging over 1,500 gallons of PCB-laden transformer oil at the Ice Harbor Dam on the Snake River. According to the EPA, PCBs cause cancer, as well as a variety of other adverse health effects on the immune system, reproductive system, nervous system, and endocrine system," the environmental group said.
A spokeswoman for the Army Corps referred all questions to the Justice Department, whose spokesman was not immediately available for comment.
The eight dams affected by the settlement are the Bonneville, the John Day, the Dalles and McNary in Oregon and the Ice Harbor, Lower Monumental, Little Goose and Lower Granite in Washington state.
Follow @latimesmuskal for national news.
Must-read stories from the L.A. Times
Get the day's top news with our Today's Headlines newsletter, sent every weekday morning.
You may occasionally receive promotional content from the Los Angeles Times.