New York prison escape: How two murderers broke out of maximum security
Authorities are still trying to figure out exactly how two convicted murderers broke out of a maximum-security prison in upstate New York over the weekend, a baffling and brazen escape that involved cutting through solid steel walls and crawling through a maze of pipes before emerging from a locked manhole outside the prison walls.
MORE: The one big reason New York's prison break is nothing like 'Shawshank Redemption'
David Sweat, 34, who killed a sheriff's deputy in 2002, and Richard Matt, 48, who kidnapped a man, beat him to death and dismembered him in 1997, could be "literally anywhere across the state" or in Canada, Gov. Andrew Cuomo said Sunday.
Cuomo called the prison break a "sophisticated plan" that required power tools and "several days" to execute. "If it was a movie plot, you would say it was overdone," Cuomo told CNN Monday.
In its 150-year history, no inmate has ever escaped from the maximum-security section of the Clinton Correctional Facility in Dannemora, N.Y., about 20 miles south of the Canadian border.
Here's how officials are saying Sweat and Matt succeeded:
The inmates, who were in side-by-side cells, each cut a hole behind their beds in the back cell walls -- made of steel plates at least 1/4-inch thick -- and climbed out, officials said. They placed decoys, made of various items, in their beds to make it look as though they were sleeping with hoodies on when guards walked by to do their visual checks of the inmates every two hours overnight, according to officials. They were last seen by guards during a 10:30 p.m. standing count Friday and were discovered missing about 5:30 a.m. Saturday.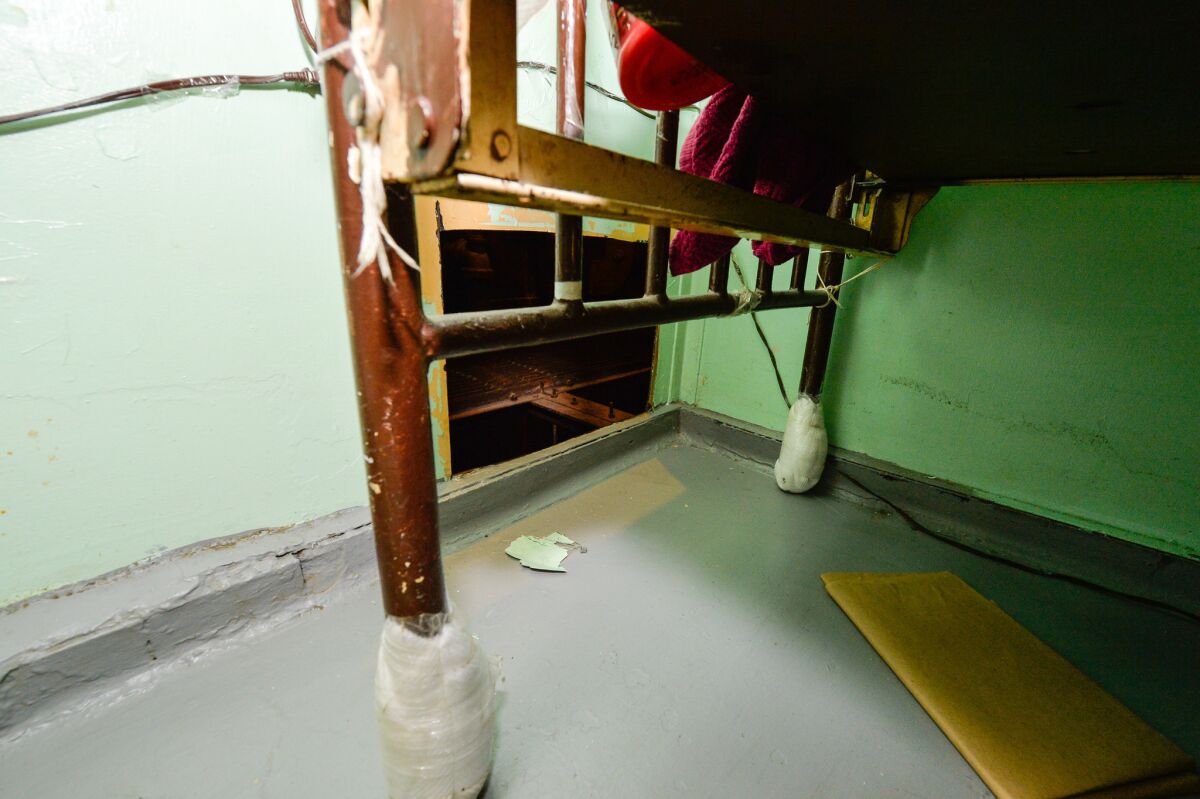 Once outside the cell, the prisoners were on a catwalk about six stories high, according to officials. Officials say they believe the inmates climbed down, armed with power tools, and made it to a system of tunnels and pipes.
The escapees followed the pipes, Cuomo said, and broke through a double-brick wall. Officials told Cuomo the two were probably able to "chisel out the blocks."
At one point, officials say, the men cut open a 24-inch steel steam pipe and climbed in.
The two men even left a note for authorities to find, officials say. They wriggled through the pipe for a "fairly significant distance," Cuomo said, before cutting their way out of the pipe on the other end.
They eventually ended up at a secured manhole cover outside the prison, where, officials say, they had to cut through a steel lock and chain from the inside before escaping to the street.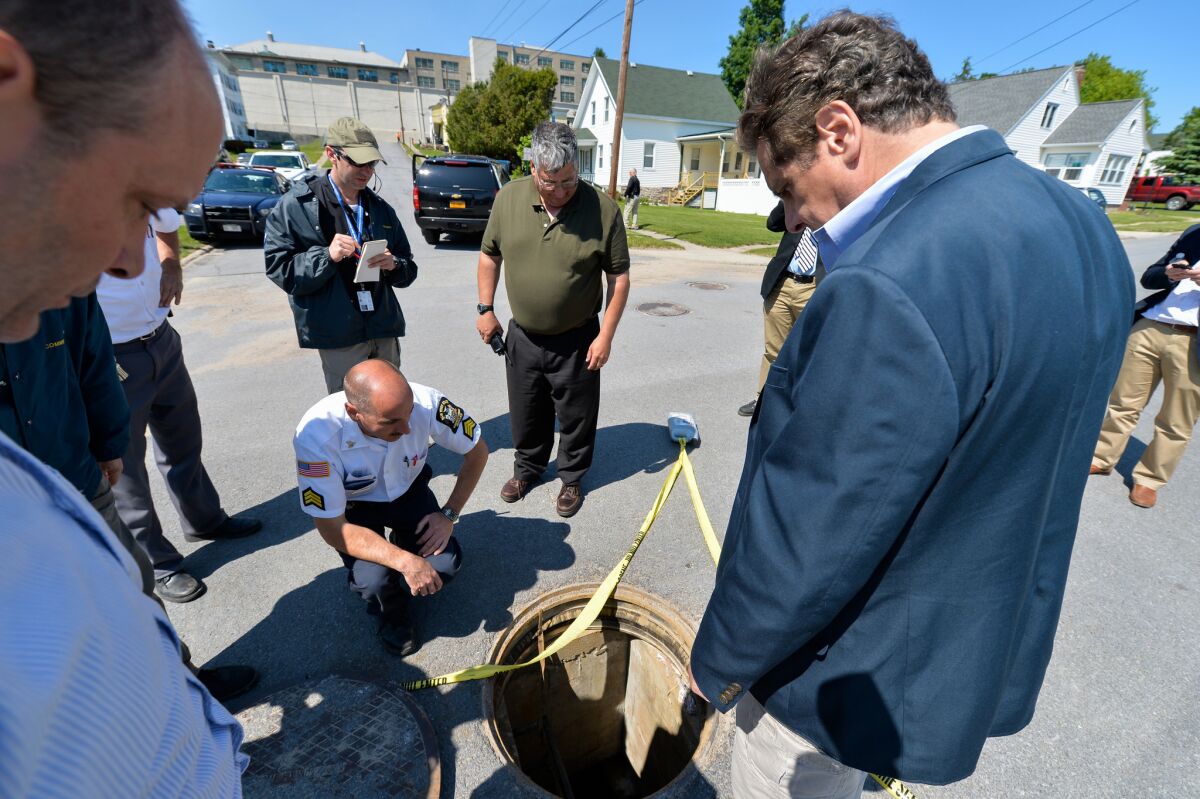 It is unclear how the inmates got the power tools. Officials have said that all of the facility's tools and equipment have been accounted for in an inventory check, but investigators are interviewing civilian employees and contractors working at the prison to figure out whether Matt and Sweat were able to get the tools from one of them.
Officials also don't know how the convicts were able to navigate the labyrinth of tunnels and pipes to exit through the manhole undetected.
On Monday, Cuomo told CNN that Sweat and Matt "had to have the assistance of someone" working inside the prison.
Nearly 300 law enforcement officials have set up a dragnet across the state to hunt for the pair, and state officials are offering a $100,000 reward for their capture.
"The first order of business is getting them back," Cuomo told CNN. "These are really dangerous, desperate men."
Times staff writer Matt Pearce contributed to this report.
For more breaking news, follow me @cmaiduc
READ MORE: Two escaped killers still on the loose; officials offer $100,000 reward
UPDATES
4:23 p.m.: This article has been updated with additional information and comment from Cuomo.
The first version of this article was published at 1:44 p.m.
---
Must-read stories from the L.A. Times
Get the day's top news with our Today's Headlines newsletter, sent every weekday morning.
You may occasionally receive promotional content from the Los Angeles Times.