Newtown massacre: Redacted report details bullet holes, casings, grief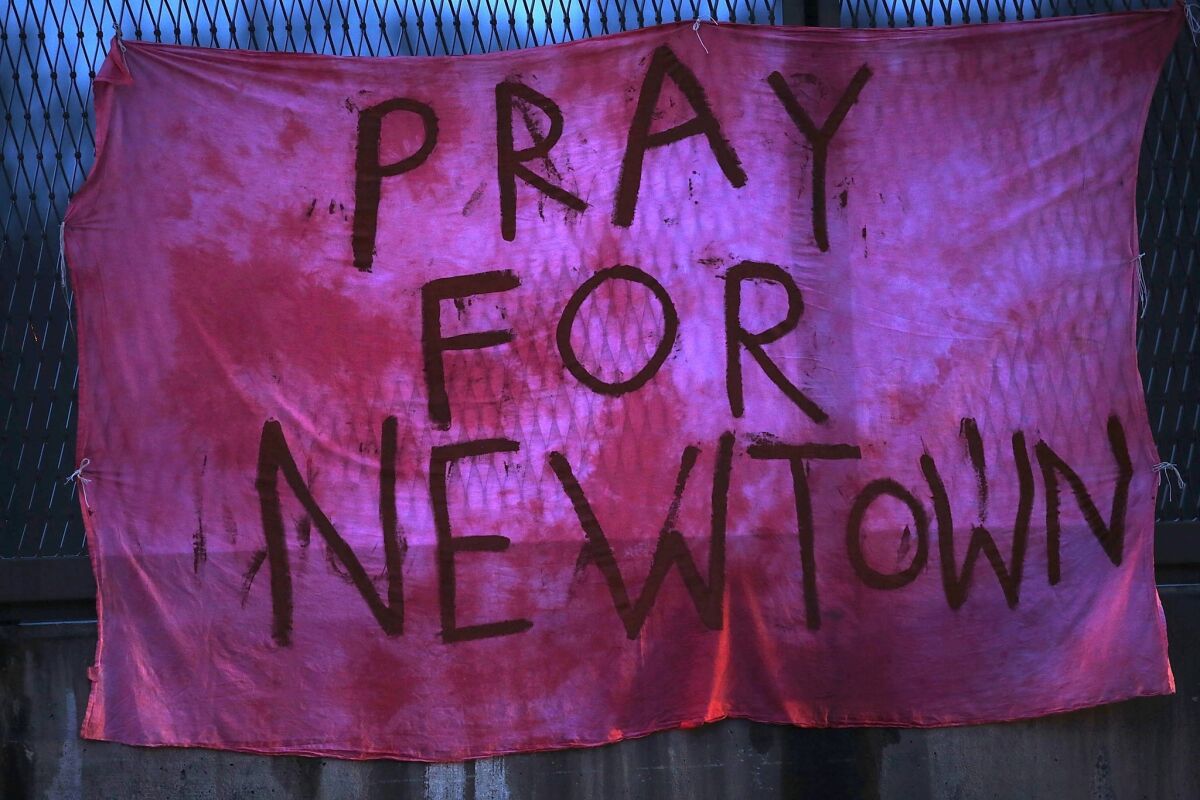 NEW YORK--Connecticut officials on Friday released the full police report on the Sandy Hook Elementary School shooting, unsealing thousands of pages of interview transcripts, photographs, and other material gathered by investigators as they tried to learn what sparked the Dec. 14, 2012, rampage.
The report includes material gathered by state and local police, as well as by federal investigators, who tried to glean information from the computer hard drive of gunman Adam Lanza.
Lanza damaged the computer before shooting his way into the Newtown school shortly after classes had begun. Armed with three weapons that had belonged to his mother, Nancy Lanza, the gunman killed 20 first-graders and six adults in the school before shooting himself to death. Earlier that morning, he had shot to death Nancy Lanza.
WHO THEY WERE: Newtown shooting victims
"The investigation of this incident is unparalleled in the one hundred and ten year history of the Connecticut State Police," said Reuben F. Bradford, commissioner of the Department of Emergency Services and Public Protection, in a letter accompanying the massive trove of files.
"I hope that the release of this report, though painful, will allow those who have been affected by it to continue in their personal process of healing and will provide helpful information that can be put to use to prevent such tragedies in the future," Bradford said.
Some of the documents record how police, often accompanied by clergy and social workers, visited the families of those slain in the Sandy Hook shooting.
One investigative report describes how Trooper Rafael Figueiral went to a home with Father Michael Novajosky to inform relatives that Victoria Soto, a first-grade teacher, was among those killed at the school.
PHOTOS: Newtown school shooting
"Father Novajosky offered a prayer to which they gladly accepted," the report states.
Some of the material has been redacted, but the trooper notes that the relative agreed to tell others of the visit.
In addition to photographs and videos, the files include detailed descriptions of victims' belongings retrieved and returned to their families: jewelry, eyeglass cases, earrings and hair clips. It also included diagrams of the interior of the school, noting the location of bullet casings and magazines found strewn in the hallways and classrooms.
The report also revealed the breadth of Lanza's gunfire, describing bullet holes found on the car of one victim that was parked in the school's parking lot. The vehicle, a Honda with a decal on the truck that read "I (heart-shaped symbol) my cat," had three "suspected bullet strikes" on the outside, according to one of the thousands of brief police reports summarizing the scene.
At least one other car in the lot also had damage from bullets, according to police reports. It was not clear whether the bullet holes came from Lanza's gun or the police.
Much of the material is heavily redacted, in keeping with state laws that prohibit showing photographs of homicide victims. Names and other identifying information of most witnesses have also been redacted.
But the hours of videos included in the report are chilling nonetheless, showing the school just a few hours after Lanza's rampage, some classrooms appearing untouched, with scenes of elementary school games and other activities clearly visible.
One video, though, shows what appears to be a magazine from one of Lanza's weapons on the floor of the school hallway.
Items found inside the Lanza home included a card, dated June 10, 1999, from the Sandy Hook school, and addressed to Nancy Lanza. The card thanked her "for being such a special volunteer" at the school's 5th grade "stepping-up ceremony."
Pictures inside the Lanza home showed a colored photograph of a young boy holding a gun, with ammunition spread across his lap, and Nancy Lanza's shoes lined up in neat rows beneath her bed, not far from the bullet casings found on the floor. One shows her bed, a large stain of blood on the white sheets.
Written in the kind of bureaucratic language often used by police investigators, the documents nevertheless paint a picture of families trying to cope with the painful shooting and officers, social workers and clergy trying to be helpful.
One trooper describes his visit to a family the day after the shooting to tell them that their son had been positively identified from photographs as one of those killed. The visit is described in the sparsest language, with names redacted to protect privacy.
"We remained with the [redacted] family at their residence for a period of time before returning to the command post," the trooper writes, but gives no details of what was discussed.
The reports go on to describe the return of personal effects such as cellphones and clothing. One redacted report notes that a "backpack, lunchbox and two toys were returned" to relatives about a month after the shooting.
The release had been expected following last month's unsealing of a summary of the findings. That summary, written by the state's attorney for the Danbury region, Stephen Sedensky III, shed light on Lanza's mental illness and on the troubled home he shared with his mother in an upscale area of Newtown.
It showed that Nancy Lanza worried about her son's isolation and obvious mental illness but that she allowed him to dictate rules of the house, including banning her from his bedroom and not allowing her to put up a Christmas tree or have a cat in the house.
Adam Lanza kept his bedroom windows covered in black plastic and rarely went out, except to go to a local cinema and play hours of Dance Dance Revolution, in which a player on a platform moves his feet as directed by a video. As he grew more isolated, Lanza spoke to his mother only via email or text, Sedensky's summary said.
Nancy Lanza had several legally purchased and registered guns in their home, along with ammunition. Her son used those weapons to kill Nancy Lanza as she lay in bed the morning of the Sandy Hook attack. He then drove to the elementary school, about five miles away, and opened fire.
The shootings led to calls for stricter gun-control laws at the federal level. But Washington lawmakers backed down from legislation that would have required universal background checks on all firearm purchases and limited magazine sizes.
Susman reported from New York and Muskal from Los Angeles. Times staff writer Richard A. Serrano contributed to this report from Washington.
ALSO:
Tourists awed, inspired by the ruins of Detroit
Utility companies working to restore power after ice storms
Texas man charged with hate crime in alleged 'knockout game' assault
---
Must-read stories from the L.A. Times
Get the day's top news with our Today's Headlines newsletter, sent every weekday morning.
You may occasionally receive promotional content from the Los Angeles Times.