CIA apologizes, admits it improperly searched Senate computers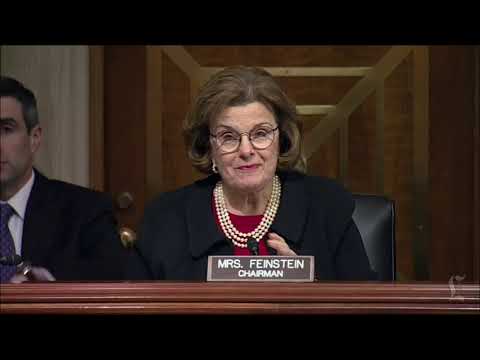 CIA Director John Brennan apologized to Senate Intelligence Committee leaders after it was determined that CIA employees acted improperly when searching Senate computers earlier this year.
Reporting from Washington —
The CIA acknowledged Thursday that its employees had secretly searched Senate computer files related to an investigation of the agency's Bush-era harsh interrogation program, apologized to key senators and abandoned its previous insistence that it had done nothing wrong.
An investigation by the CIA's inspector general found that 10 employees -- including two attorneys and three technology staff members -- were involved in the search, according to a declassified summary of his report, released Thursday. The inspector general said three employees had demonstrated "a lack of candor" in interviews.
CIA Director John Brennan apologized to Senate Intelligence Committee Chairwoman Dianne Feinstein (D-Calif.) and other committee leaders and said he was "committed to correcting any shortcomings" related to the incident, a spokesman for the spy agency said.
---
FOR THE RECORD:
CIA apology: In the Aug. 1 Section A, an article about the CIA's admission that employees had improperly searched a Senate computer incorrectly reported how many agency personnel were involved. A publicly released summary of the CIA inspector general's report said that five agency employees were involved, not 10. —

---
Brennan has created an "accountability board," to be chaired by former Sen. Evan Bayh (D-Ind.), to review the inspector general's findings and recommend disciplinary action, if necessary, spokesman Dean Boyd said.
Feinstein, in a statement, called the apology and creation of the accountability board "positive first steps." Her restrained endorsement suggested that the conflict between the agency and its congressional overseers may continue.
Brennan's admission was a remarkable reversal after a months-long, highly unusual, public standoff with the intelligence panel. The move came after efforts by the White House to heal the breach between its CIA director and leading senators of the president's party.
But whether the apology will calm the fight or inflame it remained unclear. At least two senators raised questions Thursday about Brennan's continued tenure as the CIA's chief, with one calling for his resignation. Senate Majority Leader Harry Reid called the CIA's actions "appalling," saying in a statement that "the CIA's leadership must take action to address these misdeeds, restore its trust with Congress and ensure that this episode will never, ever be repeated."
The fight became public in March when Feinstein, in a speech on the Senate floor, charged that CIA employees had improperly hacked into a computer being used by Senate investigators. She accused the agency of violating "the constitutional separation of powers."
Brennan, at the time, denied any improper action.
"When the facts come out on this, I think a lot of people who are claiming that there has been this tremendous sort of spying and monitoring and hacking will be proved wrong," he said. "Nothing could be further from the truth. We wouldn't do that."
The dispute grows out of a five-year investigation that the committee's staff has conducted into whether the CIA tortured terrorism suspects during the Bush years and whether the agency's interrogation practices actually yielded valuable intelligence, as officials had claimed. A portion of its report on that investigation, currently going through a lengthy declassification review, is expected to be released this month.
The Senate report is expected to be a harsh indictment of the grisly interrogation practices used at secret prisons. Officials who have seen the report say it concludes that the interrogations violated human rights and failed to yield information that made the country safer, according to officials who have seen it.
Many current and former CIA officials bitterly reject those conclusions.
To allow the Senate investigators to have access to classified documents during their investigation, the CIA several years ago set up a computer system in Virginia. But the investigators believed the CIA had withheld a document they should have been given access to -- an internal CIA review that was critical of the interrogation program. The investigators obtained the document. When CIA officials heard that the Senate had it, they searched the Senate computers to find proof.
Although CIA officials accused the Senate investigators of having gotten the document by improper methods, the inspector general concluded that charge was based on "inaccurate information," according to the report of his investigation.
Even before the dispute became public, the committee's investigation had put Obama in an awkward position.
Obama has banned the interrogation practices of the Bush years and issued a directive closing remaining secret prisons on his first full day in office. Still, a detailed retelling of incidents could cast a harsh light on Brennan, who was a top CIA official during the Bush years and then served as President Obama's top advisor on terrorism, as well as other agency officials.
The Senate report also is likely to remind some of the president's Democratic supporters of the administration's decision not to pursue a wide-ranging criminal prosecution of officials allegedly involved in abuse of detainees. Obama said early in his tenure that he would rather "look forward as opposed to looking backwards," and White House officials have expressed frustration that the Senate process has dragged on, saying they want to close a dark chapter in U.S. history.
So far, closure seems far away.
Sen. Mark Udall (D-Colo.), a member of the Intelligence Committee, called for Brennan's resignation. And Sen. Kelly Ayotte (R-N.H.), one of her party's leading figures on national security issues, said the matter could call Brennan's continued tenure into question.
"This is a huge deal. This is a very serious matter," Ayotte said in an interview with Bloomberg Television anchor Al Hunt. "It could be an issue of constitutional proportions."
Udall said that Brennan, during his confirmation hearings, had "promised to fundamentally change the culture at the CIA and to respect vigorous and independent congressional oversight. His actions and those of CIA officials whom he oversees have proven otherwise."
The White House defended its spy chief.
Brennan "is operating in a very difficult environment to ensure the safety of the American public. He is somebody who has a very difficult job, who does that job extraordinary well," White House spokesman Josh Earnest said.
But officials are braced for more difficult questions when the details of the Senate report emerge.
White House talking points, which an official inadvertently emailed to an Associated Press reporter, illustrate some of the administration's concerns, showing officials preparing for questions about whether the U.S. engaged in torture and whether those involved committed crimes.
"This report tells a story of which no American is proud," the document says, according to the Associated Press.
For more news on the Obama administration, follow me on Twitter @KHennessey
Sign up for Essential California for the L.A. Times biggest news, features and recommendations in your inbox six days a week.
You may occasionally receive promotional content from the Los Angeles Times.