Democrats weigh-in on legal pot at platform meeting
Opinion: Hillary Clinton pays a price for 'extreme carelessness' with emails
Many Bernie Sanders delegates are new to the Democratic Party
Many of California's Democratic delegates backing second-place finisher Bernie Sanders share a notable trait with their candidate — they are new converts to the party.
About one in three is a recently registered Democrat, according to a Los Angeles Times analysis of the state party delegation.
Jonathan Holt, 53, was previously a Republican and a "no party preference" voter. He changed his party affiliation and registered as a Democrat to support Sanders. For the last two decades, he said, he wrote in "dead yellow dog" on his ballot instead of selecting a candidate.
"I just got thoroughly disgusted with both Republicans and Democrats, so I became what you would consider a protest voter," said Holt, a teacher's aide who lives in an unincorporated part of Lake County.
The investigation is over, but Obama still won't answer questions about Hillary Clinton's emails
The FBI's probe into Hillary Clinton's handling of classified information is over. But President Obama is still not going to talk publicly about it.
In fact, he barely let a reporter ask about it.
"I want you to make sure you're not wasting your question," he said at a news conference Saturday, interrupting a New York Times correspondent.
Obama said he would continue to be "scrupulous" in his silence because FBI Director James Comey's comments at the start of this week -- in which he said the former secretary of State was "extremely careless" in her handling of email on her personal email account — "could not have been more exhaustive."
The president said he was concerned with the larger issue raised by Comey about the State Department's handling of classified information.
He also suggested that the government's traditional classification procedures have not kept pace with new technologies.
"The advent of email and texts and smartphones is just generating enormous amount of data," he said. "It is hugely convenient. In real time, I'm getting information that some of my predecessors might not have gotten for weeks."
"If you overclassify, then all the advantages of this new information suddenly go away because it's taking too long to process. We've been trying to think about this in a smart way," he added.
Hillary Clinton vows to expand funding for healthcare centers, Sanders lauds effort as two move toward unity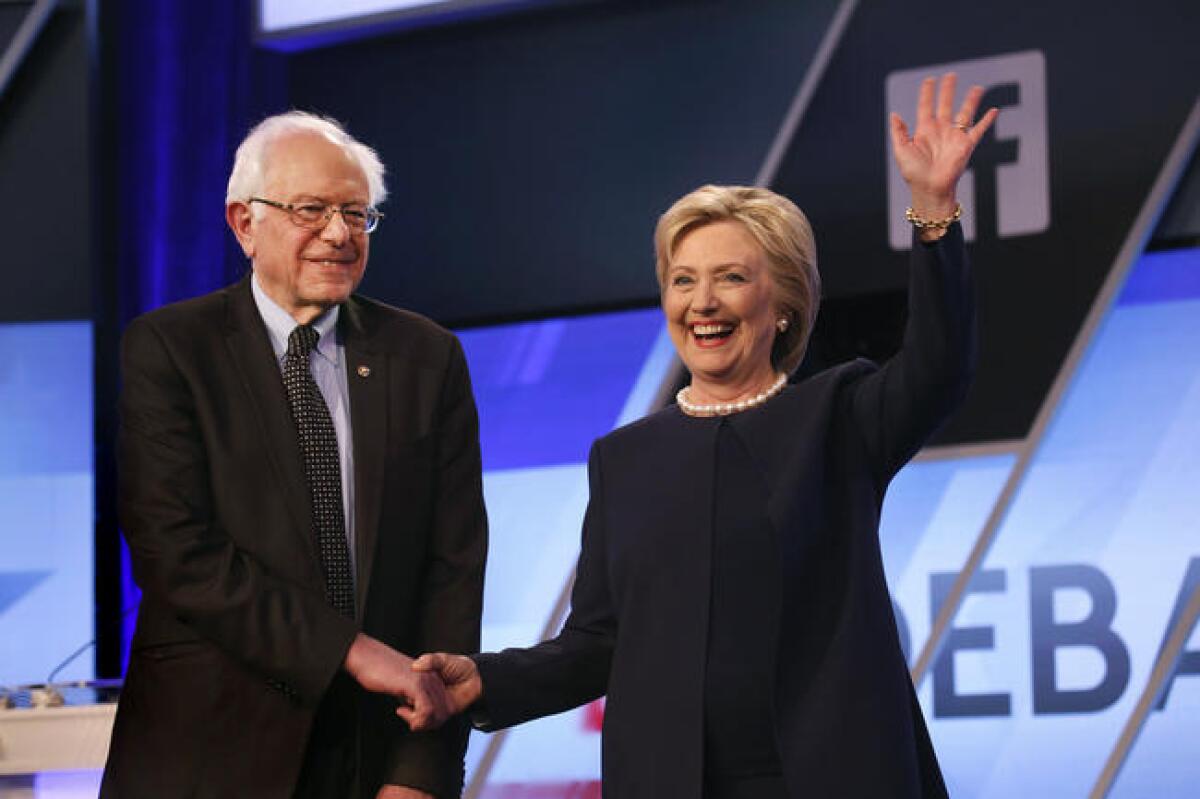 Hillary Clinton pledged Saturday to double federal support for primary care at community health centers serving low-income patients nationwide, building on her plans to expand the Affordable Care Act.
The move drew quick praise from Vermont Sen. Bernie Sanders, her one-time rival for the Democratic presidential nomination.
And it underscored Democrats' commitment to expanding the reach of the health law that President Obama signed in 2010.
"We have more work to do to finish our long fight to provide universal, quality, affordable health care to everyone in America," Clinton said.
"Already, the Affordable Care Act has expanded coverage to 20 million Americans. As president, I will make sure Republicans never succeed in their attempts to strip away their care and that the remaining uninsured should be able to get the affordable coverage they need to stay healthy."
Clinton's plan, which would commit another $40 billion to clinics over the next decade, would augment new investments in the clinics made by the health law.
These clinics, which serve many minority communities, have historically been supported by both Democrats and Republicans.
But they would be threatened by repeal of the health law, which presumptive Republican presidential candidate Donald Trump has pledged to do if elected.
The Clinton campaign did not indicate how the new funding would be paid for.
Sanders, who is set to campaign with Clinton in New Hampshire on Tuesday, applauded the proposal in a conference call with reporters on Saturday.
"It's a very, very significant step forward in providing universal primary health care for all Americans," he said of Clinton's plan.
During the Democratic primary, Sanders, who has yet to formally endorse Clinton, called for universal health care and a single-payer option.
When asked if he will formally end his campaign and endorse Clinton this week, Sanders acknowledged they are making progress.
"It's fair to say that the Clinton campaign and I are coming closer and closer together," he said.
Democrats won't oppose new trade deal in platform
Obama looms over trade talks at Democrats' platform meeting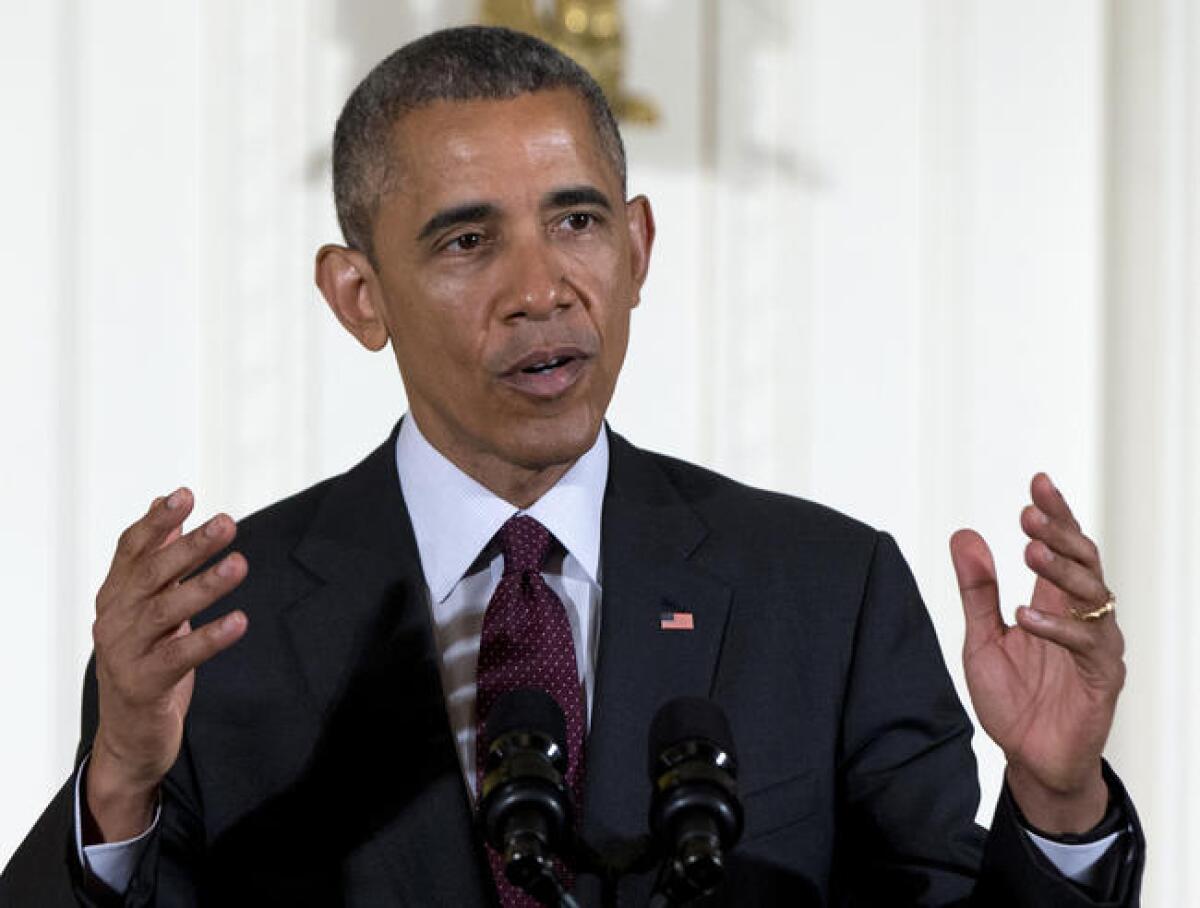 Throughout the campaign, Hillary Clinton and Bernie Sanders have agreed on the biggest trade issue of the year.
Both presidential candidates oppose the Trans-Pacific Partnership, an international agreement known as the TPP that would create the world's largest free trade zone.
But as Democrats meet here in Orlando to hammer out are out their platform ahead of the party convention this month in Philadelphia, trade remains a source of tension.
The proposed TPP pact has been championed by President Obama, and his administration has been keeping tabs on the platform discussions.
"There is an opportunity for the White House to have some input," spokesman Josh Earnest told reporters this week.
Obama wants to push the deal through Congress before he leaves office in January. Yet that strategy that could be complicated if his own party formally opposes him in its new platform.
As has been the case through the Democratic primaries, the Sanders campaign has taken a hard-line stance in Orlando, while Clinton's team is more moderate.
A Sanders ally on the platform committee, progressive activist Jim Hightower, wants to amend the platform to oppose any vote in Congress on the trade deal.
Meanwhile, a Clinton ally, union leader Lee Saunders, is pushing an amendment that wouldn't include opposition to a vote. Instead, it would express support for higher standards for worker protections in trade agreements.
Here are the top vice president picks for Donald Trump and Hillary Clinton
Donald Trump and Hillary Clinton are each vetting potential running mates as the White House hopefuls prepare for their national party conventions in late July. Here are some of the top contenders for vice president: