Donald Trump and Mike Pence are playing unlikely roles in their pairing as presidential running mates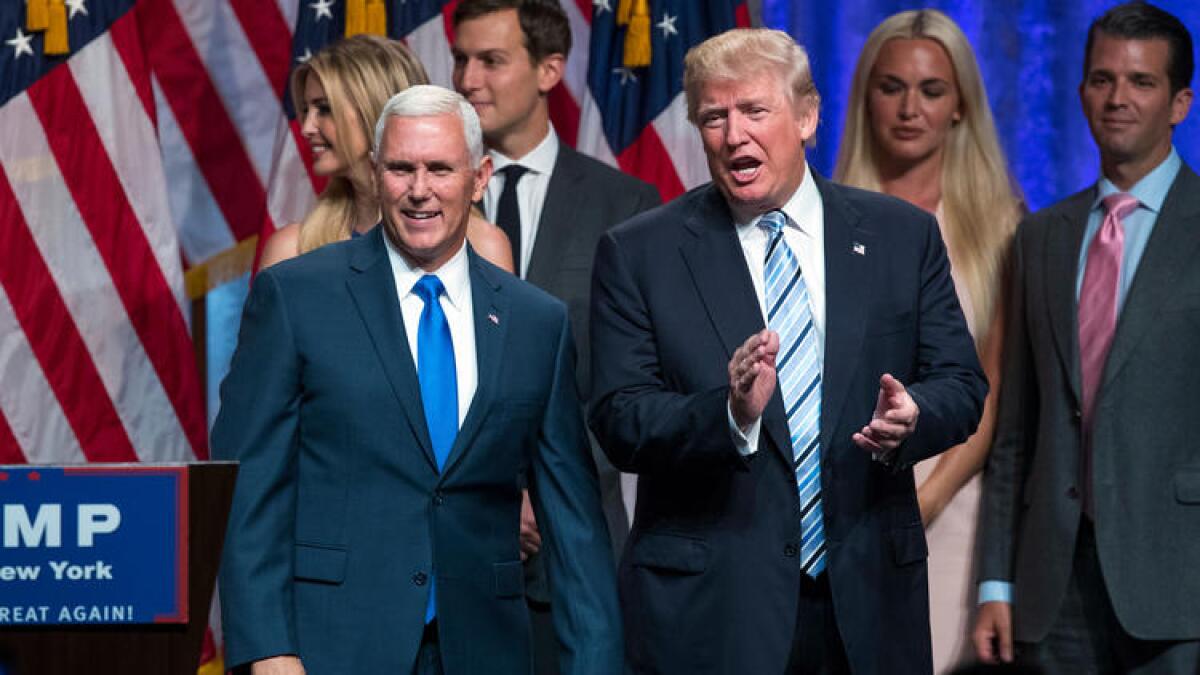 Debuting the Republican presidential ticket Saturday, Donald Trump and Indiana Gov. Mike Pence each played his part in what promises to be a role reversal for the fall campaign: the presumed nominee as attack dog, the running mate as the cool-headed stabilizer.
As partnerships go, theirs is not exactly a bromance. In their first joint appearance, the two displayed none of the warmth often shown in vice presidential rollouts. Trump stole the stage in a rambling speech before introducing Pence almost as an afterthought. They did not link arms afterward. Instead, they awkwardly shook hands and skipped altogether the classic pose of arms stretched into the air, hands clasped in victory.
It was another sign of Trump's rule-breaking route to the GOP nomination, days before the start of the party's convention in Cleveland. As Trump struggles to unify a fractured Republican Party, Pence brings a potentially comforting complement to the businessman's often politically incorrect populist appeal.