Tom Steyer puts more money into voter turnout machine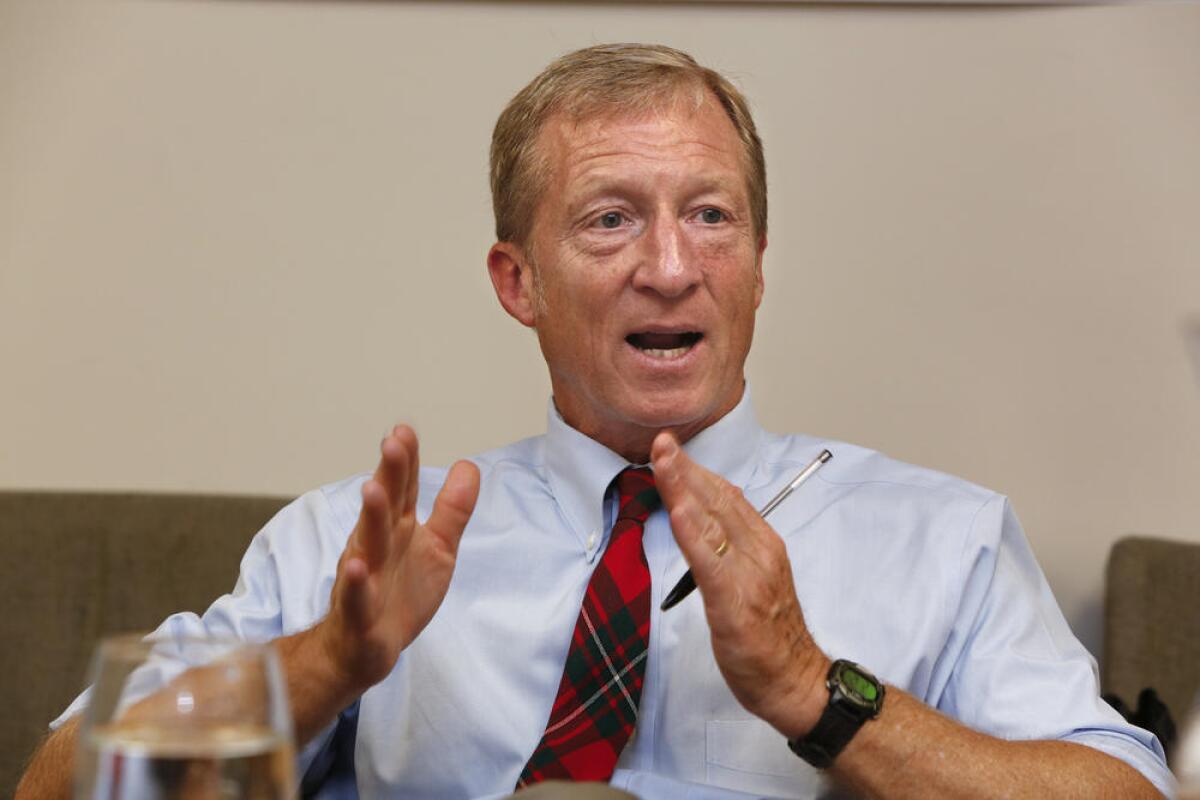 Tom Steyer—the San Francisco billionaire, political donor and environmental advocate—said Tuesday he would put $20 million of his own money behind a campaign to mobilize 2 million voters in eight swing states to boost support for Democrat Hillary Clinton.
The overall effort, which includes partnerships with labor groups, is expected to cost $55 million, Steyer told Lawrence O'Donnell on MSNBC.
He said they'll be focusing on "economic justice, environmental justice, racial justice and good schools" and targeting 200 college campuses.
The contribution will go to the For Our Future super PAC, which aims to blunt Republican Donald Trump's advance in battleground states. Steyer added $15 million to his previous pledge of $5 million.
He described his effort as different than that of Republican megadonor Sheldon Adelson, who is pouring even more money into a super PAC to help his party's candidates.
"You are not going to change someone's opinion about their relationship with their government and their society in a 15-second TV ad," Steyer said.