Live
Campaign 2016 updates - Donald Trump decries a 'rigged' election as he battles sexual assault allegations
Donald Trump heads to New Hampshire as Hillary Clinton does debate prep.
Another woman alleges Donald Trump grabbed and kissed her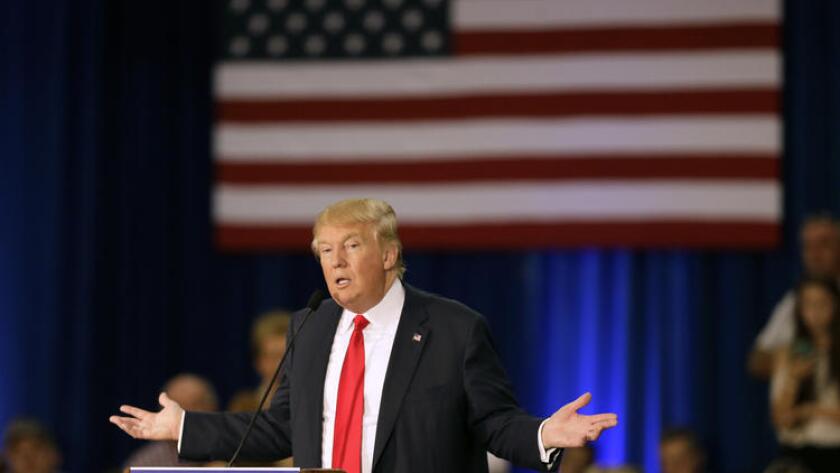 Donald Trump is on the defensive -- again.
On Saturday, another woman stepped forward and alleged that nearly two decades ago Trump made unwanted advances.
"He took my hand and grabbed me and went for the lips," Cathy Heller, now 63, told the Guardian newspaper.
The incident, alleges Heller, occurred at a Mother's Day brunch at Trump's Mar-a-Lago estate in Florida.
While greeting brunch attendees, she said, Trump made his move.
"He said, 'Oh, come on.' He was strong. And he grabbed me and went for my mouth and went for my lips," she recalled.
A spokesman for Trump forcefully denied the allegations.
"There is no way that something like this would have happened in a public place on Mother's Day at Mr. Trump's resort. It would have been the talk of Palm Beach for the past two decades," Jason Miller, a spokesman for Trump, said in a statement.
"The reality is this: For the media to wheel out a politically motivated Democratic activist with a legal dispute against this same resort owned by Mr. Trump does a disservice to the public," Miller added.
Heller denied to the Guardian that she has a legal dispute with Trump's resort. She is supporting Trump's opponent, Democratic nominee Hillary Clinton.
Heller is the ninth woman to come forward in the past week with allegations that Trump groped or forcibly kissed them before he ran for president last year.
He has denied all the allegations as false and politically motivated.