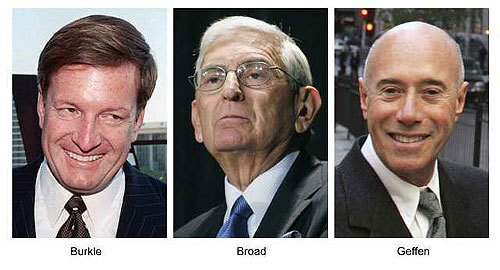 4 Images
Times vs. Tribune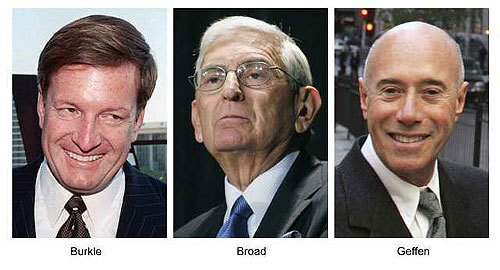 POWER BROKERS:
(From left) Ron Burkle and Eli Broad are partners in an effort to buy the Tribune Co. Entertainment mogul David Geffen is expected to make his own offer for the paper. .
(Associated Press)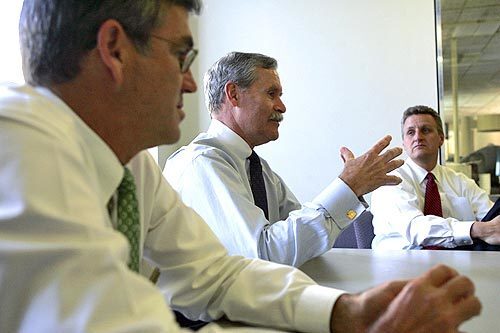 VISIT:
Scott Smith, left, president of Tribune Publishing, and Tribune CEO Dennis FitzSimons field questions from Times editors in June. Jeffrey Johnson, then publisher of The Times, is at right.
(Genaro Molina / LAT)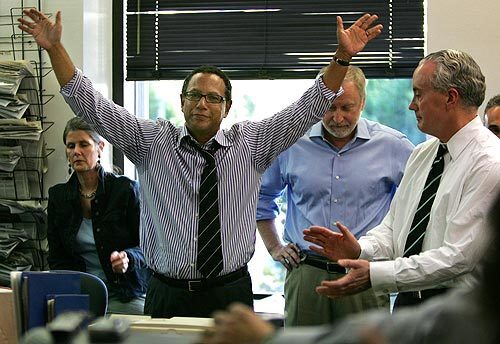 RELUCTANT DEPARTURE:
With Publisher David Hiller at right, Los Angeles Times Editor Dean Baquet makes his resignation speech to editorial employees Tuesday. Baquet will be replaced Monday by James O'Shea, managing editor of the Chicago Tribune.
(Bob Chamberlin / LAT)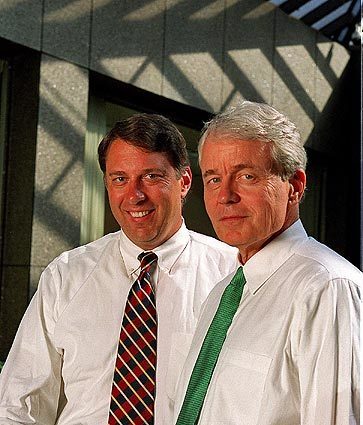 CASUALTIES:
Former Times Publisher John Puerner, left, and ex-Editor John Carroll.
(Kirk McKoy / AP)