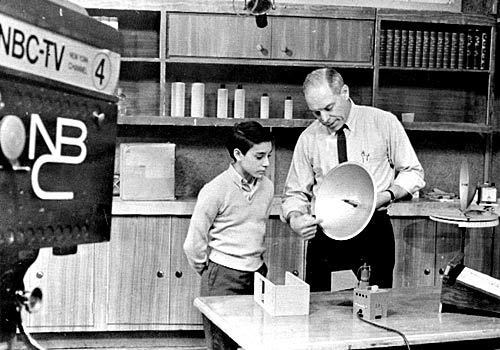 6 Images
Don Herbert 1917 | 2007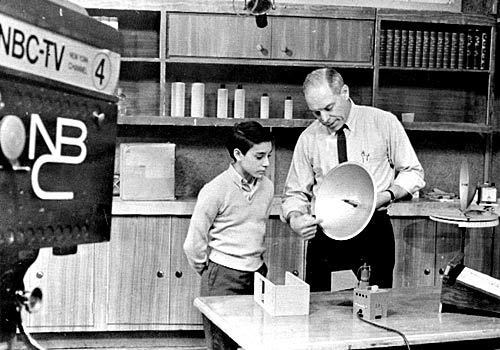 Don Herbert, with a young guest on his show in the 1960s, starred in "Watch Mr. Wizard" for 14 years on NBC starting in 1951. He died today at age 89.
(File photo)
Herbert trained as a teacher before turning to the TV airwaves to impart his lessons.
(File photo)
Herbert, who worked as an actor and model before becoming "Mr. Wizard," used simple experiments to make science appealing to children.
(File photo)
Herbert again uses fire to make a point -- in this case, by means of lycopodium, a powder used in fireworks.
(File photo)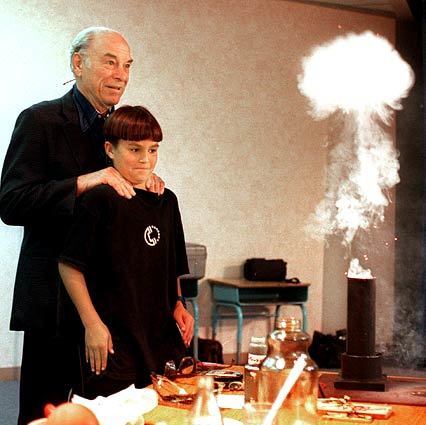 To Spencer Nikosey, then 11, Herbert was not just "Mr. Wizard" but also grandpa. Here, the two team for a demonstration of flammability at Round Meadow Elementary School in Calabasas in 1995.
(Los Angeles Times)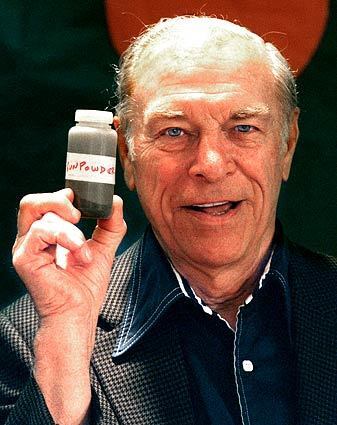 Herbert reveals one of the tricks of his trade after the science demonstration at his grandson's school in Calabasas.
(Los Angeles Times)