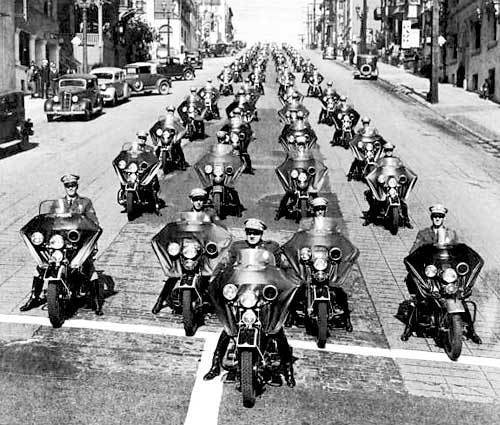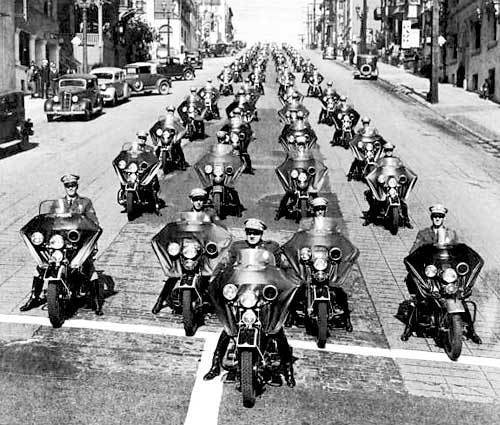 Led by Lt. John Snyder, the LAPD drill team, motorcycle division, lines up at Second and Olive streets in this July 1938 photo.
(Los Angeles Police Revolver and Athletic Club)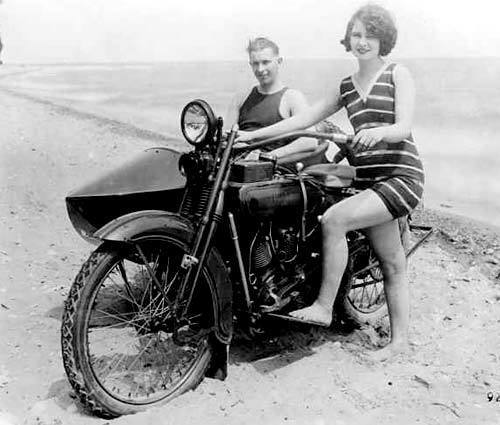 California beachgoers in the 1920s enjoy sun, sand and their Harley Davidson with sidecar.
(Getty Images)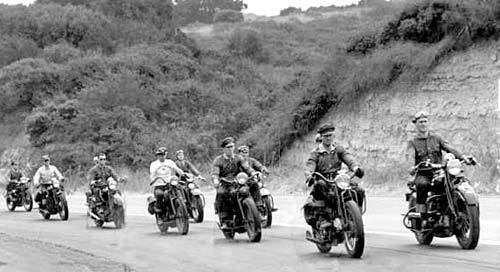 The 36 members of the Santa Monica Motorcycle Club roar down Sepulveda Boulevard to the San Fernando Valley in October 1941.
(Los Angeles Times)
Racers at the start of the 1953 Catalina Grand Prix motorcycle race speed through downtown Avalon before following a loop out and around the island.
(Bob Magill / Don Emde Collection)
A rider has a quiet moment atop a 700-pound Harley Davidson motorcycle at Point Mugu.
(Damon Winter / LAT)
Nate Adams separates from his bike as he performs a "rock solid" for the crowd during a freestyle motocross demonstration in July 2005 at the Huntington Beach pier.
(Allen J. Schaben / LAT)