10 Images
Remembering Marilyn Monroe
Marilyn Monroe in a 1953 file photo.
(AP)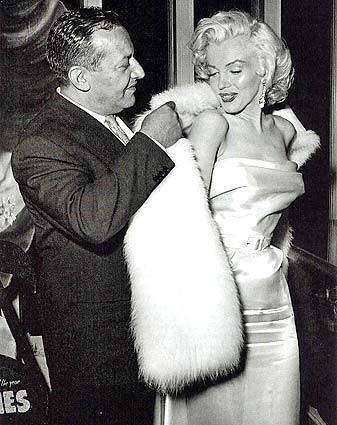 Marilyn Monroe with Herman Hover.
(Frank Worth)
Jack Parr and Marilyn Monroe in the movie "Love Nest."
(Kobal Collection)
Actor Tom Ewell, star of the movie and stage versions of "The Seven-Year Itch," with Marilyn Monroe after the March 26, 1955 performance of the play at the Fulton Theater in New York City. Louise King, left, starred opposite Ewell in the production.
(AP)
Marilyn Monroe is seen with director Billy Wilder in this Oct. 7, 1954 photo on the sets of the movie "The Seven-Year Itch."
(AP)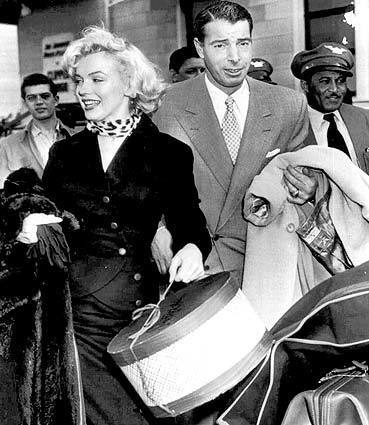 Joe DiMaggio and Marilyn Monroe arrive at San Francisco's international airport on Jan. 29, 1954 on their way to Tokyo for an extended honeymoon. They were married in San Francisco on Jan. 14.
(AP)
Marilyn Monroe poses with her husband Arthur Miller in this 1960 photo taken at the Los Angeles airport. They were on their way to Reno for the filming of "The Misfits." Monroe had to leave for a week to recuperate from exhaustion. Miller wrote the story the movie was based on.
(AP)
A 1948 photo of Rand Brooks, right, with Marilyn Monroe in the movie "Ladies of the Chorus."
(LAT)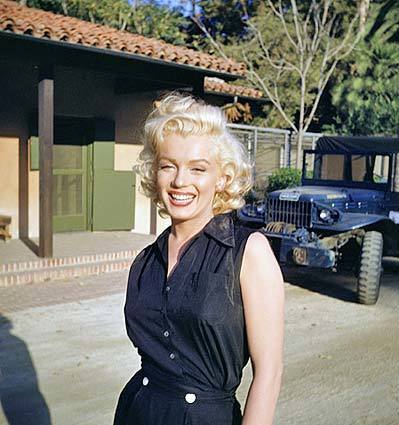 Monroe posed for publicity shots in 1952 at former silent screen star-turned-photographer Harold Lloyd's estate, Greenacres, in Los Angeles, California..
()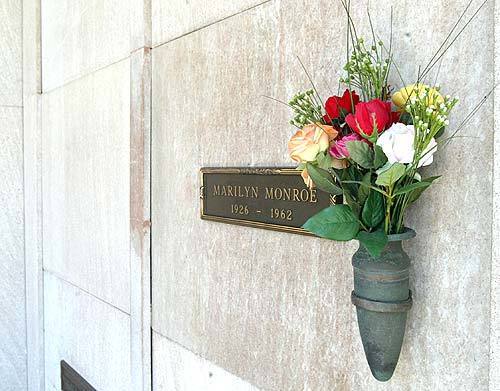 Marilyn Monroe's grave at the Westwood Village Memorial Park and Mortuary in Westwood, Calif. The actress, famous for such films as "The Seven-Year Itch" and "Some Like It Hot," was found dead on Aug. 5, 1962 in her Brentwood, Calif. home. Playboy founder Hugh Hefner later bought the crypt next to hers.
(Mel Bouzad / Getty Images)