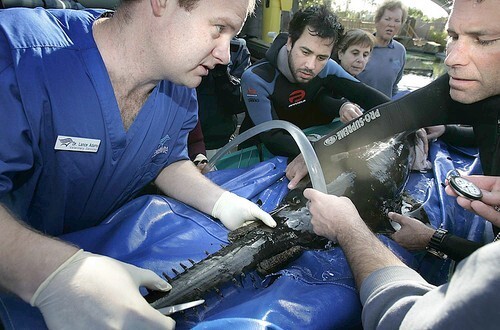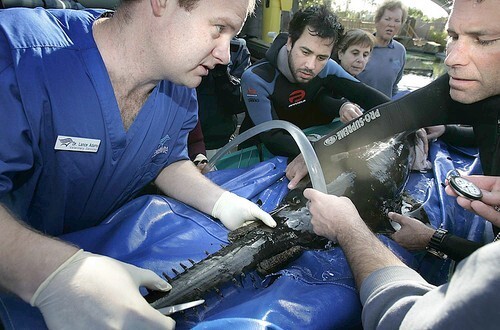 OPERATION:
Dr. Lance Adams, left, staff veterinarian at the Long Beach aquarium, reattaches a splint to a freshwater sawfish's injured nose.
(Brian Vander Brug / LAT)
A COSMETIC NEED TOO:
Adams removes the sawfish's sutures. The endangered species, which can also live in saltwater, is "very unique in appearance," he says.
(Brian Vander Brug / LAT)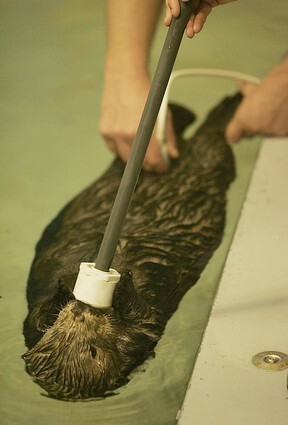 INSIDE LOOK:
Adams does an ultrasound scan on a sea otter. Other recent cases of his: removing an eel's tumor and bandaging the ulcer of a sea horse.
(Luis Sinco / LAT)
A seahorse with an ailment is checked out.
(Dr.Lance Adams)
After repairing the seahorse's ailment, a wet bandage is applied.
(Dr.Lance Adams)
Performing surgery for a bite wound on a Puffer fish.
(Dr.Lance Adams)